Superhero Bits: Batgirl May Be Headed To Theaters, A Stylish New Doctor Strange 2 Poster & More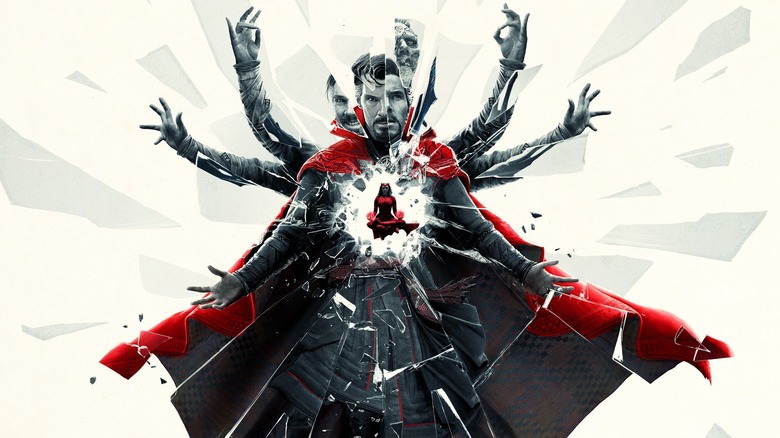 Marvel Studios
(Superhero Bits is a collection of stories, updates, and videos about anything and everything inspired by the comics of Marvel, DC, and more. For comic book movies, TV shows, merchandise, events, and whatever catches our eye, this is the place to find anything that falls through the cracks.)
In this edition of Superhero Bits:
"The Batman" gets the Adam West treatment.
The "Batgirl" movie may be going to theaters after all.
A new "Doctor Strange in the Multiverse of Madness" poster surfaces. 
The "Squirrel Girl" podcast gets a very catchy theme song.
The Flash is back this week
The CW has released a new trailer for the back half of "The Flash" season 8 after the show took a little break last week. The show will be back with a brand new episode this week, and it should come as no surprise that Barry has some trouble he's going to have to work through. Catch the new episode this Wednesday.
Iron Man Mark 1 gets a statue from Queen Studios
Looking back to the original "Iron Man," the folks at Queen Studios have revealed a new statue commemorating Tony Stark's beginning of his superhero journey with the Mark 1 armor. The 1/4 scale statue comes with a great amount of detail and captures the likeness from the 2008 film quite impressively. That comes at a cost though as the statue retails for $795, with an estimated delivery date in the third quarter of 2023. Those who are interested in signing up for a pre-order can do so by clicking here.
Squirrel Girl: The Unbeatable Radio Show gets a theme song
After a failed attempt to bring Squirrel Girl to life in live-action, we recently learned that Marvel and Sirius teamed up for a brand new podcast centered on the fan-favorite character. Now, the powers that be have released the theme song for the show, complete with a fully-animated title sequence to go along with it. The song and video introduce the team and give some idea of what to expect from the series, which is streaming now. Pray it doesn't get stuck in your head for the rest of the week.
Jensen Ackles wants to play Batman in live-action now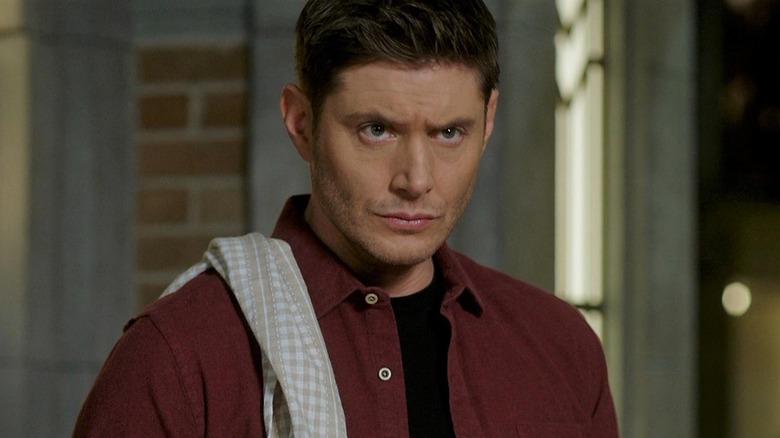 The CW
Former "Supernatural" star Jensen Ackles has had the chance to voice Batman in "The Long Halloween," but now he has his sights sight on bringing the hero to life in live-action. During a recent appearance at Supernatural NJ Con 2022 (via RhiannonNymph's YouTube channel), the actor was asked which character he would like to play in the DC universe, and he did not hesitate to answer:
"Batman. Let's be clear about that. I have gotten to do the voice, why not get to play the Bat? Maybe someone at Gotham Knights can put in a good word for me if that role ever comes up."
Misha Collins was with him at the panel and, as it just so happens, his former co-star is playing Harvey Dent in the upcoming "Gotham Knights" pilot for The CW. The only problem with that is the show will be picking up in a world where Bruce Wayne is dead. But there's always an opportunity for flashbacks, right? If nothing else, we'll get to see him as Solider Boy in "The Boys" season 3 sooner rather than later.
The Batman gets an Adam West makeover
With "The Batman" now streaming on HBO Max, it has allowed fans to have a little bit of fun with director Matt Reeves' take on the franchise, which happens to be pretty dark. But one fan decided to inject a little bit of old-school fun into the whole thing by putting Adam West's Batman into the film, and the trailer even made it onto the filmmaker's radar. He shared it on Twitter with an approving message. Robert Pattinson's take on the character couldn't be further from West's campy approach (though there are some inspirations kicking around), but that's part of what makes this so fun.
Pom Klementieff has wrapped filming on Guardians 3
That's a wrap on Mantis! Pom Klementieff has revealed that she has concluded filming on next year's "Guardians of the Galaxy Vol. 3." To celebrate the end of a long journey, the actress made a cake that says, "We are Groot," which has come to represent the "Guardians" family so well. This signals that the film is very near the end of production ahead of its scheduled release next summer. Beyond that, it appears that Klementieff might have had a successful career as a baker in another life, because that cake looks damn good.
Is the Batgirl movie moving from HBO Max to the big screen?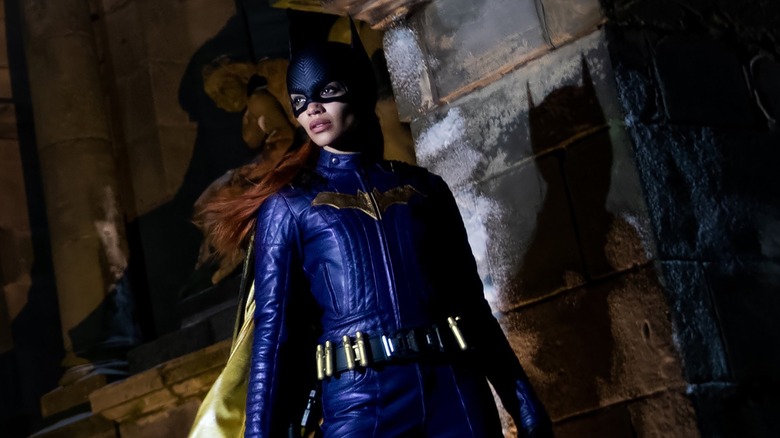 Warner Bros.
It's rumor time! And this is a big one coming from a reliable source. A recent post from Puck by industry insider Matthew Belloni suggests that the upcoming "Batgirl" movie, which is currently expected to debut on HBO Max, may well be making the jump to the big screen. Or, at the very least, it's being considered. 
Following the Discover merger, it's posited that maybe, "Toby Emmerich and his Warners team are thinking, now is the time to invest a bit more money into Batgirl, perhaps up the visual effects and the music budget and the planned marketing spend, and give the movie a theatrical run first?" It seems a bit speculative for now, but since the movie only has a $70 million budget currently, this could be a good move. Plus, the studio already moved "Blue Beetle" from streaming to theaters, s doing the same with a more popular character would make every bit of sense. Certainly something to pay attention to.
Matt Ferguson shatters Doctor Strange
I'm super excited to have made exclusive poster art for Marvel Studio's Doctor Strange in the Multiverse Of Madness.

There's only ever going to be 10 made & printed exclusively for ODEON Cinemas Group & their 9 Euro Markets.

Full details here - https://t.co/1zavKJO08z pic.twitter.com/CCNJcq9VmY

— Matt Ferguson (@Cakes_Comics) April 22, 2022
Lastly, today brings us yet another new poster for "Doctor Strange in the Multiverse of Madness," which is getting ready to rollout in theaters next weekend. The one-sheet comes to us from Matt Ferguson, who crafted a visually impressive image centered on Benedict Cumberbatch's Doctor Strange, with Elizabeth Olsen's Scarlet Witch at the center. I harp on this a lot, but so many studio posters for big blockbusters are boring, so it's nice to see something a little more interesting making the rounds. The movie, directed by Sam Raimi, hits theaters on May 6, 2022.