Megan Footage Reaction: Allison Williams Battles A Creepy Doll [CinemaCon 2022]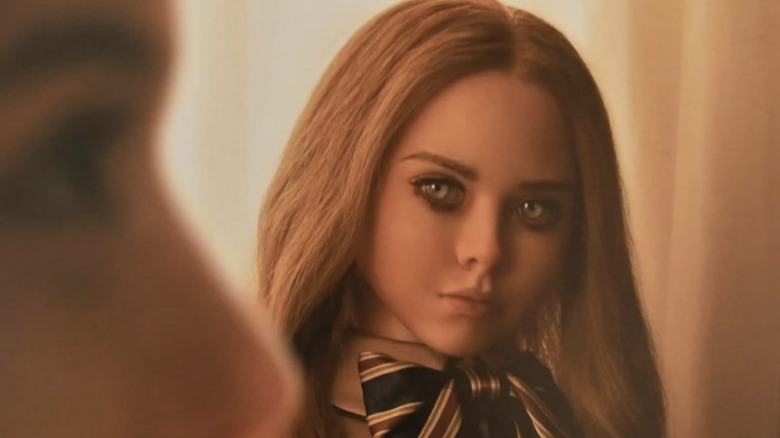 Blumhouse Horror
If you've been craving new horror with the chaotic energy of "Malignant," the newest film from Blumhouse may be just what you've been looking for. The winning combination of Akela Cooper ("Malignant," "Luke Cage," "Hell Fest,") as the screenwriter tackling a story by James Wan returns for a film called "M3GAN." The film is being directed by Gerard Johnstone, who horror fans may know as the director of the New Zealand indie horror hit "Housebound." James Wan and Jason Blum are producing the film as expected, with Michael Clear of Wan's Atomic Monster executive producing with Judson Scott, as well as Ryan Turek from Blumhouse. Divide/Conquer's Adam Hendricks and Greg Gilreath are also executive producing, in addition to Mark Katchur and Allison Williams. Wan and Blum have been trying to make "M3GAN" for nearly five years now, and it's exciting that it's finally coming to fruition. 
First Look at Blumhouses Killer Doll Movie produced by James Wan 'M3GAN' 👀🔥 pic.twitter.com/nYaM4pQXAE

— Cris Parker (@3CFilmss) April 25, 2022
While most of the plot details have been kept under wraps, Universal Pictures has made it known that "M3GAN" is the story of a genius roboticist working at a toy company named Gemma (Allison Williams) who utilized artificial intelligence to create M3GAN, a lifelike child-companion doll meant to serve as the ultimate best friend and parental assistant. When Gemma unexpectedly gains custody of her niece following the death of her parents, Gemma decides to test out the M3GAN prototype in her own life, a decision that every robot movie in history up until this point has proven to be a mistake.
The film stars Williams and Ronny Chieng ("Shang-Chi and the Legend of the Ten Rings," "The Daily Show"), in addition to Violet McGraw, Brian Jordan Alvarez, Arlo Green, Jen Van Epps, Stephane Garneau-Monten, Michael Saccente, and Kimberley Crossman. Blumhouse recently revealed a teaser poster just before CinemaCon, where they also provided some exclusive first look footage. While the footage is unavailable to the general public, we've seen it, and we've got some first reactions to share directly from the room.
M3GAN footage reaction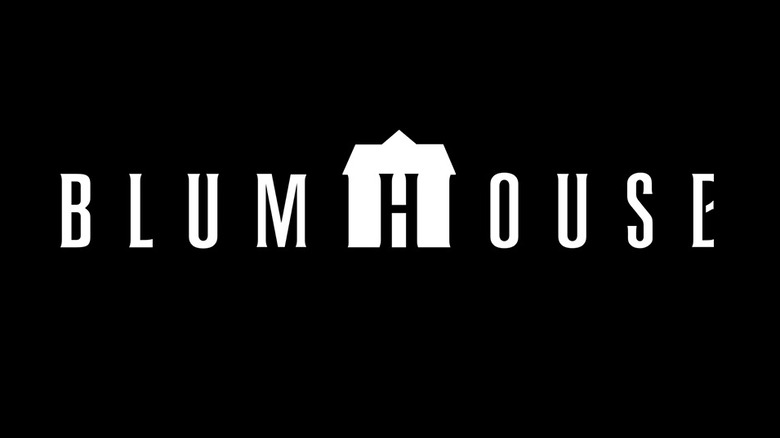 Blumhouse
Allison Williams came out on stage to help introduce "M3GAN" and, per her account, she's a robot who starts out friendly but then, as with any good horror movie, things go wrong. As for the footage, it kicks off with Williams' character and her niece living together. We come to learn that the niece's parents died, leaving Williams to take care of this little girl. Then the interesting wrinkle is thrown into the mix as we learn that Williams' character has designed a little robot called Megan, whose goal is to protect her young niece named Katie from harm. What could possibly go wrong?
The doll is unsettling, looking a bit like an Olsen twin with a deranged twist. The young Katie and this doll seem to be getting along well in a montage of footage, building emotional connections with one another. "She's the happiest she's been since her parents died," we hear. Things get a little interesting, though, when a bully in the woods attacks Katie. Doing her job, Megan gets down on all fours and chases the kid out into the street, where it appears as though he gets hit by a car. Whoops.
"I won't let anything harm you," the robot tells Katie.
Naturally, Williams wants to shut Megan down but that probably isn't going to work out. Megan is seen dancing and flipping through an office hallway, resisting the notion of a shutdown. She grabs a nailgun that she promptly shoots through someone's hand. "Don't worry Katie, I won't let anything harm you ever again," Megan says ominously to cap off the footage.
"M3GAN" is scheduled to be theatrically released in the United States on January 13, 2023 through Universal Pictures.