The Daily Stream: Derry Girls Is The Irish Teen Sitcom You Didn't Know You Needed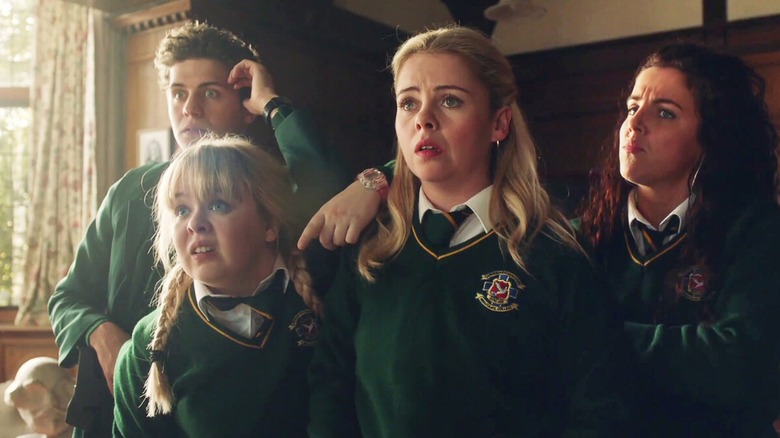 Channel 4
(Welcome to The Daily Stream, an ongoing series in which the /Film team shares what they've been watching, why it's worth checking out, and where you can stream it.)
The Series: "Derry Girls"
Where You Can Stream It: Netflix
The Pitch: "Derry Girls" isn't your typical teen comedy; it's set in Northern Ireland in the '90s, amidst the last years of the violent ongoing clash called The Troubles. But for a group of teens trying to make it through their years at a Catholic girls' secondary school in the city of Derry, political unrest often takes a backseat to side-splittingly funny, highly specific scenarios. Along with their teachers and parents, anxious achiever Erin (Saoirse-Monica Jackson), blunt party girl Michelle (Jamie-Lee O'Donnell), "wee lesbian" Clare (Nicola Coughlan), kooky free spirit Orla (Louisa Harland), and British boy James (Dylan Llewellyn) form one of TV's funniest ensemble casts. The kids do everything against a backdrop of dangerous infighting and strong religious convictions, but they're also just trying to have a good time before they finish growing up.
Why it's essential viewing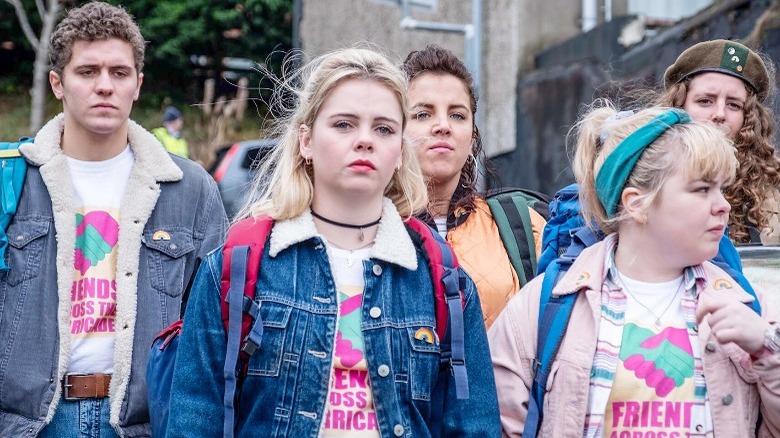 Channel 4
Creator Lisa McGee based the series in part off her own experiences, and it's hands-down some of the most deftly made comedic memoir around. The series is often screamingly funny, yet it's forever conscious of the incredibly serious situation going on in its periphery. In fact, much of the show's humor comes from the girls' inability to remain solemn in the face of both Catholic traditions and history in the making. While their parents are celebrating the IRA ceasefire, the girls are going full "Carrie" on stage at prom. When the group attends a memorial, they accidentally end up handing out hash scones to the grieving adults.
Aside from its always-strong sense of place, the show is also deeply, beautifully '90s. In one episode, Erin's mother (Tara Lynne O'Neill) tries to see "The Usual Suspects" in theaters, and when her screening is cut short, she spends days wondering about the identity of Keyser Soze. And one of the show's best episodes to date (it's currently airing its third and final season in the UK, which will eventually drop on Netflix) involves the group's Odyssey-like trek to a Take That concert. To share the broad strokes of these comedic plots does nothing to make the show less enjoyable, as its execution is everything. The show maintains an almost frantic comedic pace, with the girls' overlapping energies creating space for perfect one-liners and running jokes that only get funnier over time. Supporting characters like deadpan, savage headmistress Sister Michael (Siobhán McSweeney) add to the laughter.
"Derry Girls" is hilarious, but it's also clever and emotionally resonant. Few forms of on-screen memoir seem as capable of both remembering a moment in retrospect and making audiences feel as if we're actually in it. McGee does both, juxtaposing the girls' misadventures and petty drama against headlines they may not feel the full weight of for years to come. The result is a sitcom all-timer with a stellar cast and a delightfully rambunctious spirit.