Kaley Cuoco Actually Had Nothing To Do With Her Sister's Flight Attendant Casting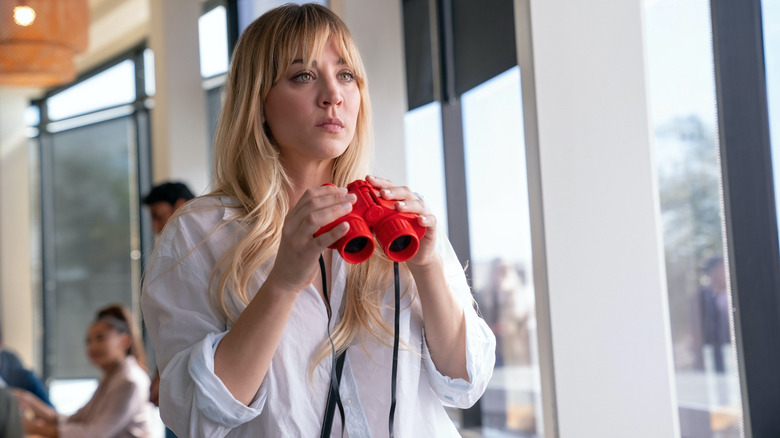 HBO Max
"The Flight Attendant" season 2 will finally arrive tomorrow! Season 1 hit HBO Max back in November of 2020, making for a rather delightful quarantine stream. The series follows Cassie Bowden (Kaley Cuoco), a flight attendant who suddenly finds herself embroiled in a murder investigation for which she is basically the prime suspect. Despite some pretty dark subject matter, the show is ridiculously fun and Cuoco is excellent in it. Season 2 has majorly stepped up its game, giving the actress even more range and delving deeper into who Cassie really is as a person. Of course, all this character growth takes place amidst her trying to unravel a new, even more complex mystery.
Surprisingly, Kaley isn't the only Cuoco appearing in "The Flight Attendant." Her sister, Briana, also has a role in the series. She plays Cecilia, an associate of the mysterious Miranda and her villainous boss Victor. While it's easy to think Cuoco helped her sister win the part, this actually wasn't the case. So, how did Briana Cuoco land the role of Cecilia?
'You guys decide'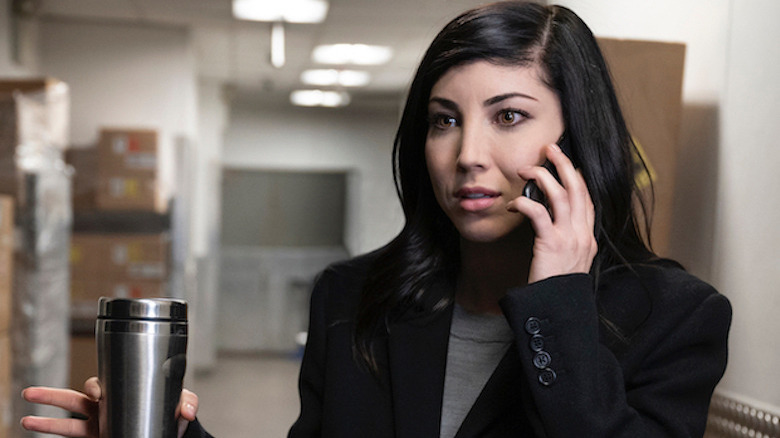 HBO Max
As it turns out, no one was more surprised by the fact that Briana Cuoco auditioned for "The Flight Attendant" than her sister. Kaley Cuoco (who's also an executive producer on the series) had no idea her sister even wanted to be on the show. The actress told Collider:
"Rewinding to Season 1, no, the character was not written for her. Cecilia was the part. We were casting and no one told me she was auditioning. I was watching self-tapes every night. All the producers were. I went to my Cecilia file, and I was watching everybody, and Bree popped up. I wrote the group, and I was like, 'My sister auditioned? Oh, my God.' I was like, 'Okay, I'm gonna take myself out of this because I'm biased, and I think she's the most amazing thing, ever.' So, I took my opinion out and I was like, 'This is not a fair thing. You guys decide.' And the studio approved her, the network loved her, and she got the job really totally on her own and made it her own."
Cecilia doesn't have a large role in the show, but Briana Cuoco steals every scene she's in. The actress has appeared in her sister's projects previously as well. She guest-starred on "The Big Bang Theory" as Gretchen in season 6, and has also lent her vocal talents to Batgirl and other characters in HBO Max's "Harley Quinn," in which Kaley voices the titular character. The actress has appeared in shows such as "Mom" and "NCIS" as well. Briana has several upcoming projects in the works, perhaps most excitingly, "Dead Boy Detectives," which was recently ordered to series at HBO Max.
It seems like the Cuoco sisters really love working together since they do so fairly often. "The Flight Attendant" is a globetrotting adventure that takes Cassie to plenty of exciting places. It's awesome that Kaley gets to bring her sister along for the ride.