The Best TV Shows And Movies Leaving Netflix In May 2022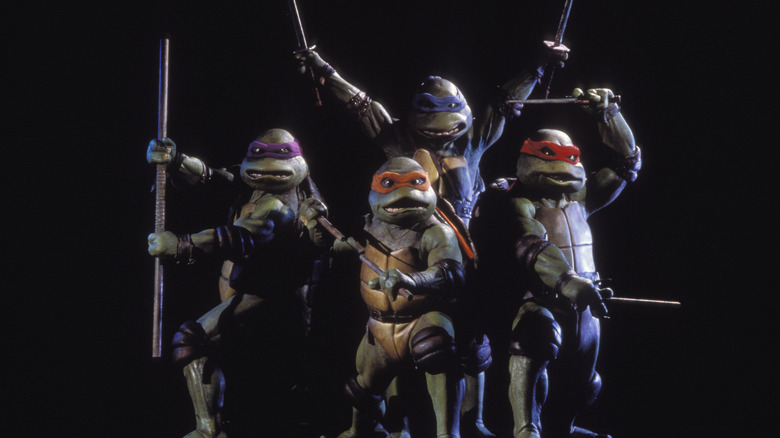 Paramount Pictures
Summer is just around the corner. That means big movies are going to be dominating the box office, warm weather, activities, and all of that good stuff. But what is one to do when sitting around the house either because it's too hot or being social just sounds awful in that moment? Netflix, as always, is a great option but before you start adding a ton of stuff to your watchlist insisting that you'll get to it later, you should know that a lot of stuff is leaving Netflix in May, and there are some good titles in the bunch.
That being the case, we're going to not only go over everything that is leaving the streaming service next month, but what titles you should maybe put a little bit of focus on and make them a priority before the chance to watch them with ease is gone. So, here are some of the best movies departing Netflix in May, as well as a full list of everything leaving the service during the month. Let's dive in.
Coach Carter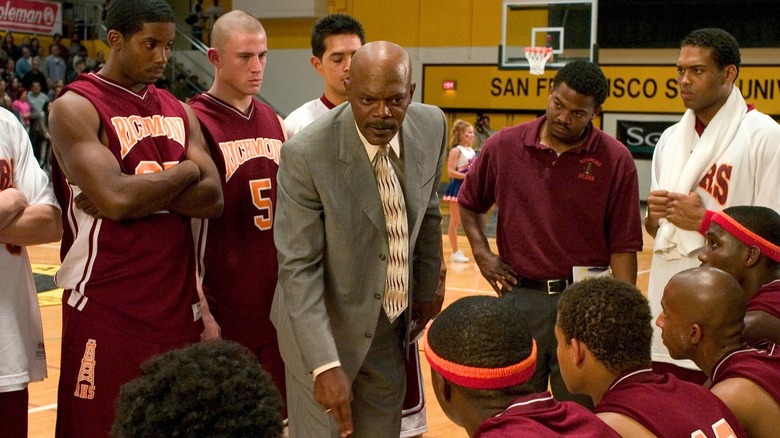 Paramount Pictures
Sports drama, even at its most elementary, can often play like gangbusters in a lot of ways in movies. Even something like "Moneyball," a movie largely about baseball and statistics, wound up being one of the best movies released that year. It's a damn fine marriage. "Coach Carter" may not go down as one of the great sports films of all time, but it is a damn effective look at how sports can be a positive force in many people's lives, particularly those who aren't amongst the most fortunate individuals in America. Samuel L. Jackson leads the way, anchoring the drama about this young, scrappy basketball team in one of his lesser-discussed, excellent performances. If you want to feel some feelings, this is a damn fine way to go about it.
I Know What You Did Last Summer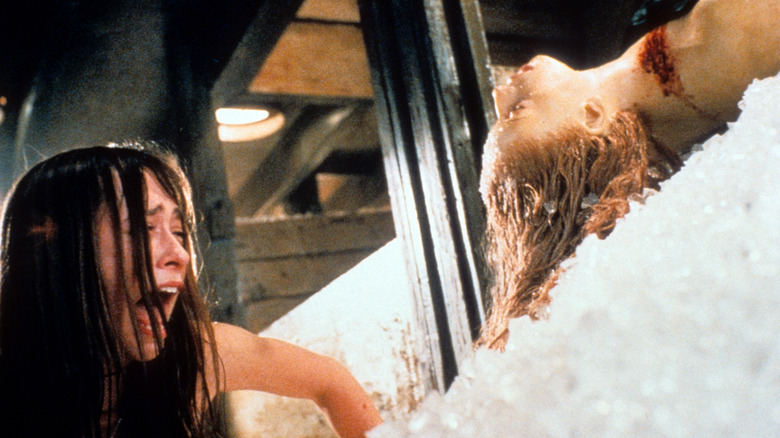 Columbia Pictures
In the wake of the success of "Scream," the slasher genre was successfully revived after being all but dead for several years. That meant a great many slashers were pumped out by studios rapidly in an attempt to get in on the goods. Some of these were very bad. Others were very good. Existing firmly in the middle is "I Know What You Did Last Summer," a perfectly enjoyable slasher flick that is so deeply of its time that, if nothing else, it serves as a fun little time capsule of the mid-to-late '90s, particularly within the horror genre. A cast made up of Jennifer Love Hewitt, Sarah Michelle Gellar, Freddie Prinze Jr., and Ryan Phillipe, a killer with a hook for a hand, and a soundtrack befitting the era, this is worth a revisit to remind ourselves what this era was like. It really was something.
Stardust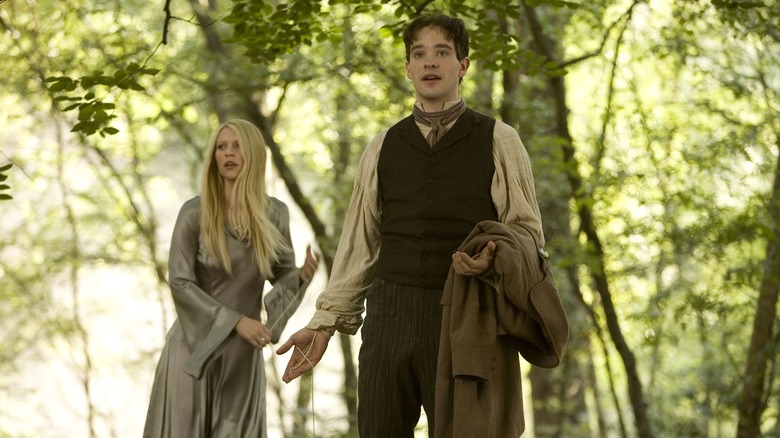 Paramount Pictures
In the streaming age, it feels like certain types of movies simply can't exist anymore in movie theaters. 2007's "Stardust" really does feel like one of the last times we had a big, original fantasy/adventure flick that wasn't someone trying to reboot "Peter Pan" again, or wasn't connected to an already established franchise. This movie really does have it all in terms of things that are fun, including Charlie Cox long before he was Daredevil, Claire Danes before her career was almost exclusively "Homeland," Robert De Niro as a pirate with a little twist thrown in there for good measure, and Michelle Pfeiffer as a sexy witch. Not to mention that all of this is put through director Matthew Vaughn's filter. Yes, the guy who made "Kingsman" doing a fantasy film with a stacked cast based on the works of Neil Gaiman. What more could one ask for?
Teenage Mutant Ninja Turtles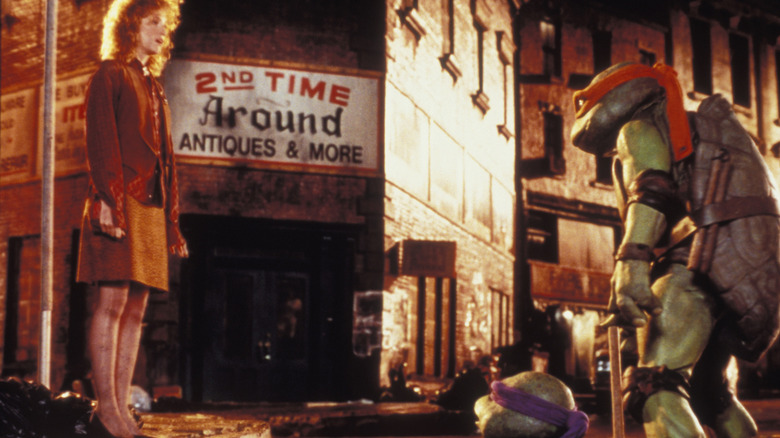 Paramount Pictures
Going back to the 90s, there was a time when comic book movies were almost impossible to crack. There was a time when few films could manage to make superheroes appealing to the masses. In 1989, Tim Burton did so with "Batman" and, the following year, "Teenage Mutant Ninja Turtles" turned the heroes in a half-shell into a household name. Yes, this movie, with its glorious rubber suits and all, is extremely of its time but it also still has a certain charm to it all these years later. The suits are real and stunt performers are actually kicking ass in them. It's not CGI. It's the real deal. It's silly. It's absurd. It's perhaps the best of what a '90s comic book movie could be, and sure to bring up nostalgic feelings for people of a certain age.
The Disaster Artist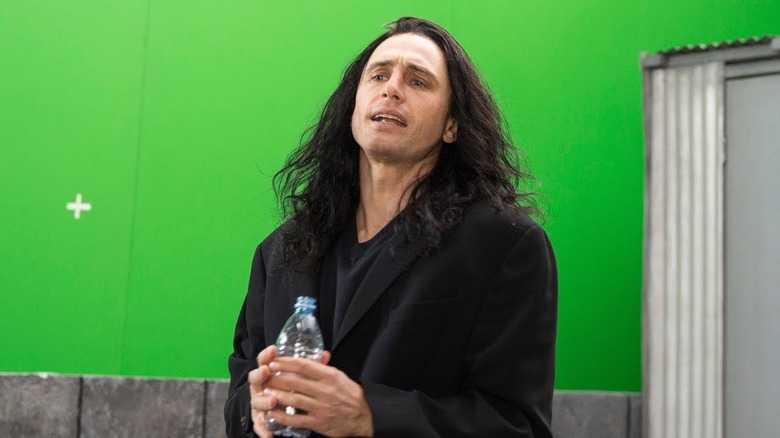 A24
"The Room" is a truly singular piece of art as it is, simultaneously, one of the most agonizingly bad movies ever made, yet so undeniably lovable in some crazy way. 2017's "The Disaster Artist," which chronicles the making of director Tommy Wiseau's cult film for the ages, could have easily decided to poke fun at the movie. Instead, the filmmakers opted to use it as a vehicle to tell an inspirational, funny, and heartfelt story that ultimately serves as a downright love letter to movies and moviemaking in general. It is a tough balance to walk but this movie does it extremely well, and its slavish recreation of some key scenes from "The Room" is downright remarkable.
Movies and TV shows leaving Netflix In May 2022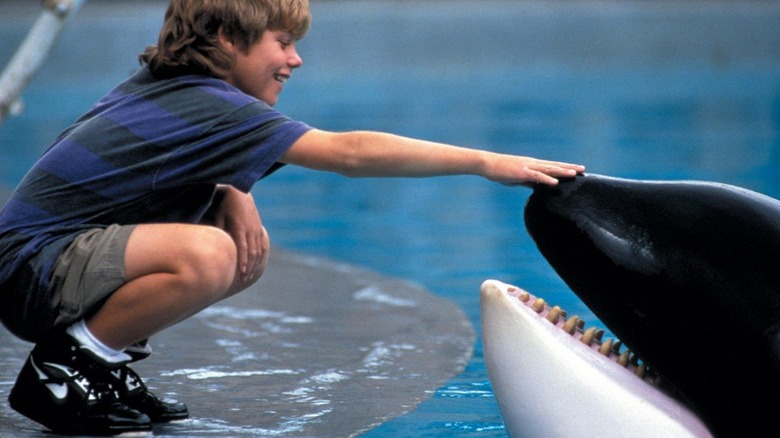 Warner Bros.
May 22
Colony: Seasons 1-3
Hoarders: Season 11
WWII in HD: Season 1
May 3
StartUp: Seasons 1-3
The Clovehitch Killer
May 12
Eye in the Sky
May 19
Rosario Tijeras (Mexico): Seasons 1-2
May 23
Shot Caller
May 31
Battleship
Bill Burr: You People Are All the Same
Chloe
Closer
Coach Carter
Dennis the Menace
Downton Abbey: Series 1-6
Final Destination 3
Final Destination 5
Free Willy
Hairspray
Happy Endings: Seasons 1-3
Happy Feet
I Know What You Did Last Summer
I Still Know What You Did Last Summer
New Year's Eve
Sniper: Legacy
Stardust
Sucker Punch
Teenage Mutant Ninja Turtles
Teenage Mutant Ninja Turtles II: The Secret of the Ooze
Teenage Mutant Ninja Turtles III
Teenage Mutant Ninja Turtles: The Movie
The Blind Side
The Devil's Advocate
The Disaster Artist
The Final Destination
Top Gun
Wild Things
Zoolander