The Morning Watch: VFX Artists React To Spider-Man: No Way Home, Jackass Movies Honest Trailer & More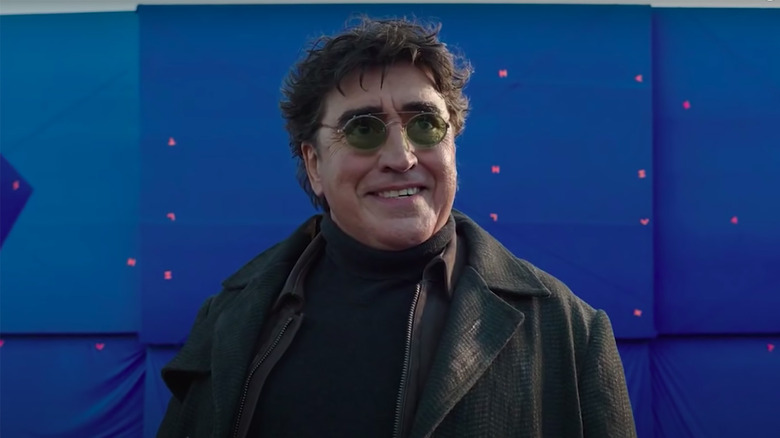 Marvel Studios
(The Morning Watch is a recurring feature that highlights a handful of noteworthy videos from around the web. They could be video essays, fan-made productions, featurettes, short films, hilarious sketches, or just anything that has to do with our favorite movies and TV shows.)
In this edition, Corridor Crew takes a look at the VFX work on "Spider-Man: No Way Home," including a crazy fun fact about that brick-catching scene featuring a certain Hell's Kitchen crimefighter. Plus, check out an Honest Trailer for the "Jackass" movies that's just as hard to watch as the movies. And finally, "Game of Thrones" star Maisie Williams answers questions from fans on social media, talking about the infamous coffee cup in a "Game of Thrones" scene, and whether or not she has a BTS stan account.
Daredevil was supposed to catch what now?
In a video from the Corridor Crew, production visual effects supervisor and VFX artist Kelly Port of Digital Domain talks about his work on "Spider-Man: No Way Home." This guy has worked on everything from "The Fifth Element," to "Titanic," to "Avengers: Endgame," and he's got some really cool spider-secrets for us. He talks about the scene where MJ (Zendaya) flies through the city with Spider-Man (Tom Holland), and how they changed the lighting on her hair and did the background city shots because you can't film with drones due to restrictions. 
But perhaps the coolest revelation is that the brick that Charlie Cox's Matt Murdock catches in the kitchen scene wasn't originally going to be a brick at all. Wait until you hear what it was! You can actually see the hand position for what it was originally supposed to be if you freeze frame the hand-off to Peter Parker.
Hurting your gonads to make people laugh
The Honest Trailers peeps are back again with the latest franchise to get a roast, but this one is done with love. This time around, they're taking on the "Jackass" movies. You know, the movies where we laugh at other people's pain, including too many nut shots to shake a stick(?) at, jet skiing through a hedge, the pooping cardigan, and snorting wasabi. A typical day! It's a very odd phenomenon that we love the people who do stupid things for our amusement, but here we are.
You may want to watch this one when you're off of work later, because despite the bleeping, anyone walking by your desk is either going to know exactly what this is, or run screaming to HR.
Maisie Williams answers social media questions
Finally, "Game of Thrones" star Maisie Williams (she of the bleached brows and the fabulous eye makeup) answers real questions from fans on sites like Twitter, Instagram, Quora, Wikipedia, Reddit, YouTube and TikTok for British GQ. She addresses the "Game of Thrones" coffee cup left on set that ended up in an episode, whether or not she has a BTS stan account, if the Queen is a fan of her most famous show, whether she'd do an Arya spinoff, and how they pulled off the Ed Sheeran surprise for her. She also tells you how to actually address the Queen, which is something we can all use in everyday life. (It's "Ma'am" like "jam," by the way.)