Watching Barry Season 3 Was Too Intense For Its Own Writers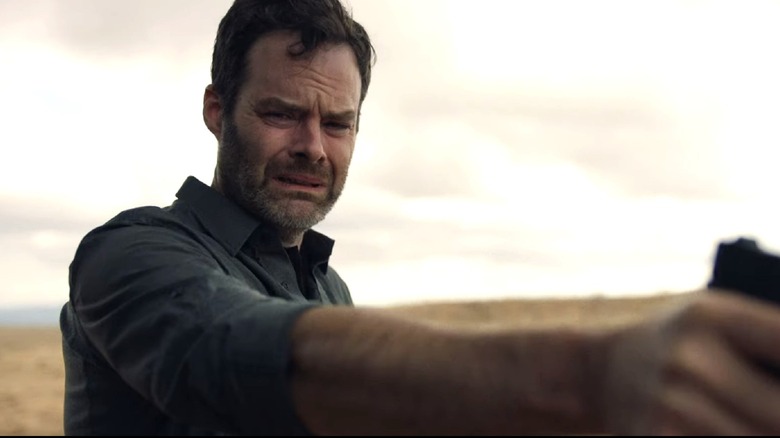 HBO
The third season of HBO's much-loved, Emmy-winning series "Barry" returns soon, and it's going to be intense. Like, very intense. "The series has entered a phase so dark, so disturbing, so unsettling that it might throw viewers for a loop," Chris Evangelista wrote in his /Film review of the new episodes. Apparently, it's not just viewers who will be caught off guard by the new, pitch-black iteration of "Barry." According to Collider, one of the show's own writers had a panic attack watching the latest season for the first time.
Series co-creator and star Bill Hader brought up the writer's emotionally intense response when discussing plans for the series' longevity. When asked about the series' game plan, he declined to answer with an exact number of seasons, instead saying the writing team "take[s] it scene by scene" and opts for what feels truthful and logical in every situation. Hader revealed:
"I'm interested to see what people think of the season. I mean, you could say this, we screened all the episodes for the writers. And one of our writers at one of the later episodes had a panic attack."
Hader reassures Collider that the writer, who he didn't identify, was fine. "I mean, it was terrible that he had a panic attack," he added, "but I was also like, Oh, okay. We'll see what people think."
Honestly? There's plenty to panic about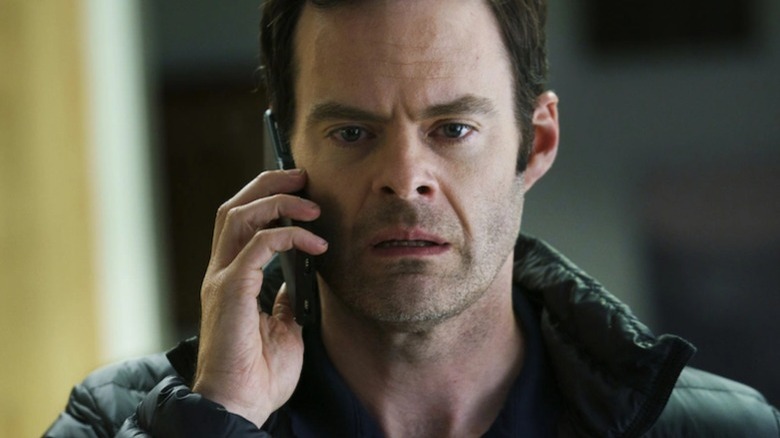 HBO
The series has certainly teed up a panic-attack-worthy situation. Season 2 ended with assassin Barry's (Bill Hader) acting coach Gene (Henry Winkler) finding out his student was responsible for his girlfriend's murder. The trailer for the new season is downright ominous, starting with Barry standing quietly in a rural area — perfect for a quiet execution — and ending with a tense face-to-face meeting between him and Gene. In between these two bookends, we see a version of the man who just wanted to become an actor, but who now appears to be on the edge of something drastic. "If I don't do this, I don't live!" Barry screams in voiceover. "I have to do this to live!"
The show's third season includes eight episodes, and a fourth season is already in the works with Hader set to direct all episodes. In the past, each season of "Barry" has peaked in intensity with standout episodes like "Loud, Fast, and Keep Going," which saw Barry kill his war buddy Chris (Chris Marquette), and the second season finale, "berkman > block." Having seen some of the new season, I can attest to the fact that it ratchets up its intensity from the very beginning, forgoing any attempt to ease viewers gently back into the show's pitch-black world after three years away. By the time the series ends, fans will have plenty of chances to experience minor panic attacks of their own.
In all seriousness, we're glad the "Barry" writer was alright. Hader himself is no stranger to panic attacks, and has recently spoken about his battle with anxiety during his time on "Saturday Night Live." Although we wouldn't wish a panic attack on anyone, the strong response sounds like a ringing if unorthodox endorsement of a bold season that's supremely intense by design.
"Barry" returns on HBO on April 24, 2022.