The Daily Stream: Get Him To The Greek Is A Raucously Silly, Yet Sweet, Apatow-Era Gem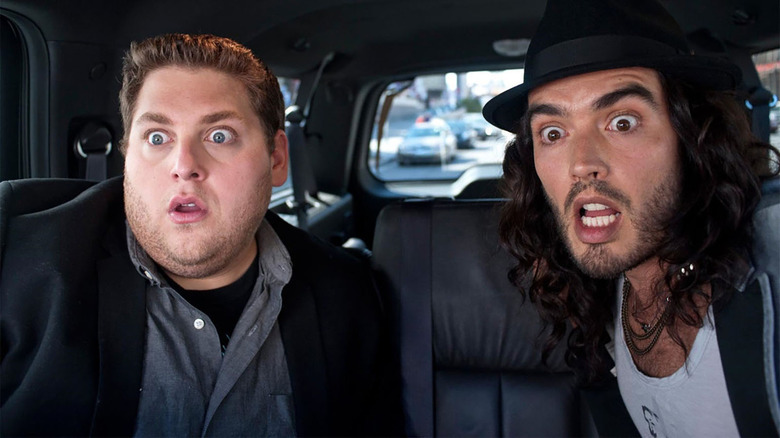 Universal Pictures
(Welcome to The Daily Stream, an ongoing series in which the /Film team shares what they've been watching, why it's worth checking out, and where you can stream it.)
The Movie: "Get Him to the Greek"
Where You Can Stream It: Hulu
The Pitch: When record label intern Aaron Green's life seems to be at its worst — including problems with his sweet yet overbearing girlfriend (Elisabeth Moss) who works her ass off as a nurse and a crazy record exec (Diddy) under whom he has to work — the cosmos hand him an idea to jumpstart a phenomenon at the dwindling label: enlist aging rock star Aldous Snow (Russell Brand reprising his "Forgetting Sarah Marshall" role) to play a comeback show that would, theoretically, spark a burst of album sales. Because the plan was his idea, Aaron (Jonah Hill) is enlisted to bring Aldous to Los Angeles for the show, but, as is usually the case with rock stars, absolutely nothing goes to plan.
Why it's essential viewing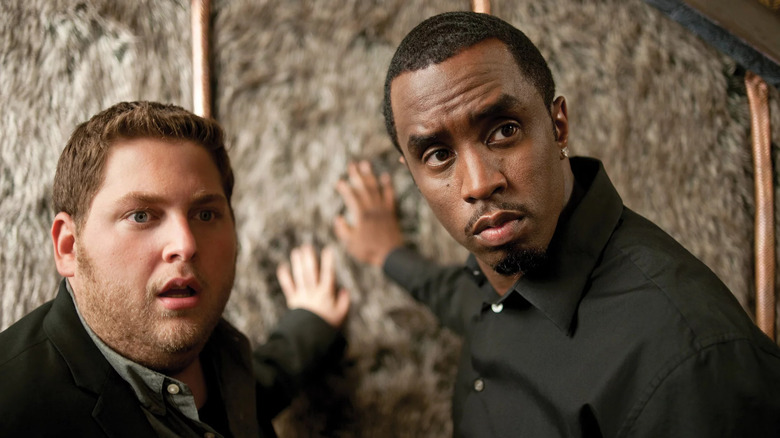 Universal Pictures
Let's just get this out in the open now: I rebuke this movie's 2.8 rating on Letterboxd. Writer-director Nicholas Stoller's comedy isn't for everyone, that's fair — if you're not into the Judd Apatow fare of the aughts, you may want to skip this one, no hard feelings — but on the whole, the movie deserves much higher acclaim than the Letterboxd gods seem to allow for. Why? Because its smart writing and even smarter performances make it one of the best of the "Apatow"-esque years.
Stoller — who is also known for directing "Forgetting Sarah Marshall" — was able to build and compound on a really excellent original comedy idea and do something creative with it to bring new light to it. "Get Him to the Greek" isn't exactly a sequel, since it doesn't pick up from where the original film leaves off. In fact, Sarah Marshall herself is only mentioned once in passing, implying that Aldous vaguely remembers a time with her, but nothing more. Stoller made the decision to take this movie out of a concentrated timeline and simply build off of the Aldous Snow character, as well as another unlikely favorite from Stoller's first turn in this universe: Jonah Hill's obnoxious hotel dining host, who is decidedly obsessed with Aldous. It works perfectly, because it's tied enough to that original IP (can "Forgetting Sarah Marshall" even be called IP?) that audiences notice its existence in the same universe, but recognize its merits independently of the Jason Segel film. Between the comedy, which generally still holds up aside from a few things here and there, and the performances, there are a lot of merits to behold here.
Brand and Hill have incredible on-screen chemistry, and it really propels the silliness of the film from something that could've been hard to watch, into a comedy with guts, laughs, and a message. Their relationship in the film — and how well they portray the dynamic and make it their own — is the centerpiece of the story, and it's certainly why it works and is worth a watch.