Netflix Renews Big Mouth And Spin-Off Human Resources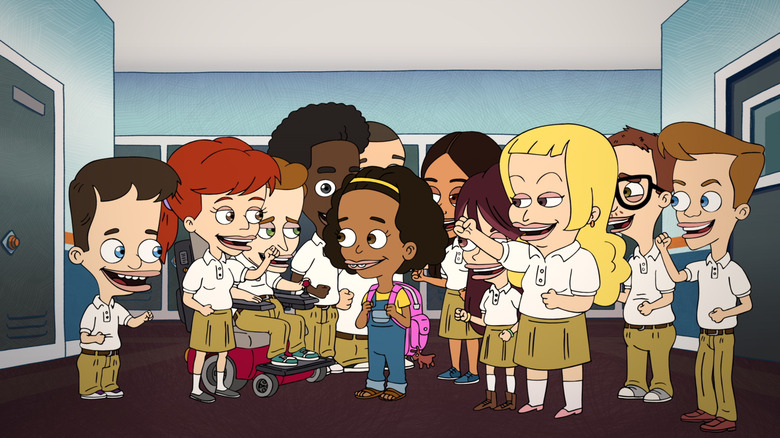 Netflix
Adult animation fans rejoice: "Big Mouth" and its new younger sibling "Human Resources" are getting renewed yet again. Comedian Nick Kroll's Netflix comedy and its spin-off series will return for seasons seven and two, respectively.
Netflix announced the renewals in a press release. While the release confirms that "Big Mouth" will be back with a new season later this year, the company was tight-lipped about when season two of "Human Resources" would be likely to premiere. Considering they haven't put a target date out there, I wouldn't be surprised if it will make its comeback in 2023.
According to the release, "Big Mouth" is "a half-hour edgy adult animated comedy from real-life best friends Nick Kroll and Andrew Goldberg about the glorious nightmare that is teenage puberty." As for their spin-off series, "Human Resources," says the company, "pulls back the curtain on the daily lives of the creatures — Hormone Monsters, Depression Kitties, Shame Wizards and many more — that help humans journey through every aspect of life from puberty to parenthood to the twilight years. Though the protagonists are creatures, they have a lot of humanity themselves."
The spin-off series is an utter delight for those who fell in love with "Big Mouth" in the first place. It does an excellent job of capitalizing on what makes it unique — those lovable, weird, and wild monster characters — but still crafts a meaningful series on growing up and navigating the changes of life, similarly to its predecessor.
Popular comedy series is popular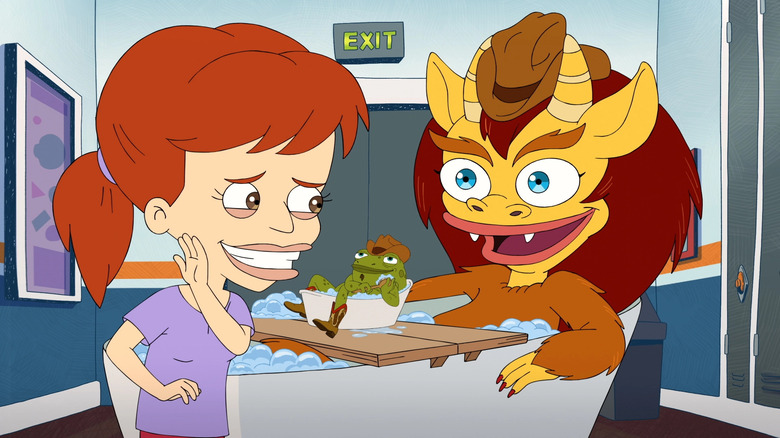 Netflix
"Big Mouth" was co-created by Kroll, Goldberg, and Jennifer Flackett, who also executive produce the series. "Human Resources" was co-created by Kroll, Goldberg, Flackett, Kelly Galuska, and Mark Levin. All five of the co-creators also executive produce the spin-offs series. The teams are producing both shows under their animation company, Brutus Pink, through which they have an exclusive partnership with Netflix.
Nick Kroll, John Mulaney, Maya Rudolph, Ayo Edebiri, Jason Mantzoukas, Jordan Peele, Jessi Klein, and Fred Armisen round out the "Big Mouth" cast as series regulars. In "Human Resources," Kroll added "Saturday Night Live" star Aidy Bryant, "Fresh Off the Boat" star Randall Park, "Nope" star Keke Palmer, "Harry Potter" alum David Thewlis, and Brandon Kyle Goodman to the cast.
It's really no surprise to see these shows get some love from Netflix. After all, it's crazy to think "Big Mouth" has already been on for six seasons. Time flies, but when you're in the presence of good TV, that's not necessarily a bad thing.