Susan Sarandon Boards DC's Blue Beetle, Replacing Sharon Stone As Villain Victoria Kord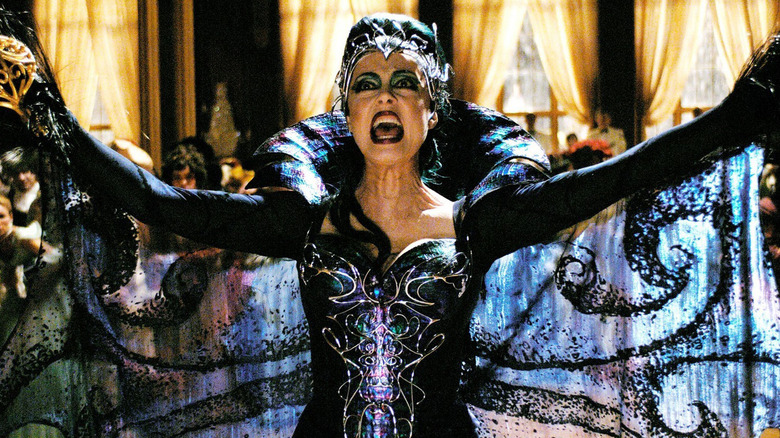 MGM
The cast of DC's upcoming "Blue Beetle" movie has swapped out one legendary actress for another. Oscar winner Susan Sarandon has officially been added to the superhero flick. Sharon Stone had previously been in talks for the role in question, but those talks apparently fell through, and it's up to Sarandon to give this hero a hard time on the big screen next year.
According to The Wrap, Sarandon will be taking on the role of Victoria Kord, the very same role that Stone would have played under different circumstances. In any event, this adds some A-list talent to the film, as Sarandon is a five-time Oscar nominee in the Best Actress category, and she actually won the award for her work in "Dead Man Walking." Some of her other notable credits, of which there are very many, include "Thelma & Louise," "The Client," "Enchanted," and more recently, Showtime's series "Ray Donovan."
What is particularly interesting here is that Victoria Kord is not based on an actual pre-existing character from the pages of DC Comics. Rather, this is a new character created explicitly for the film in the screenplay by Gareth Dunnet-Alcocer ("Miss Bala").
An increasingly interesting DC project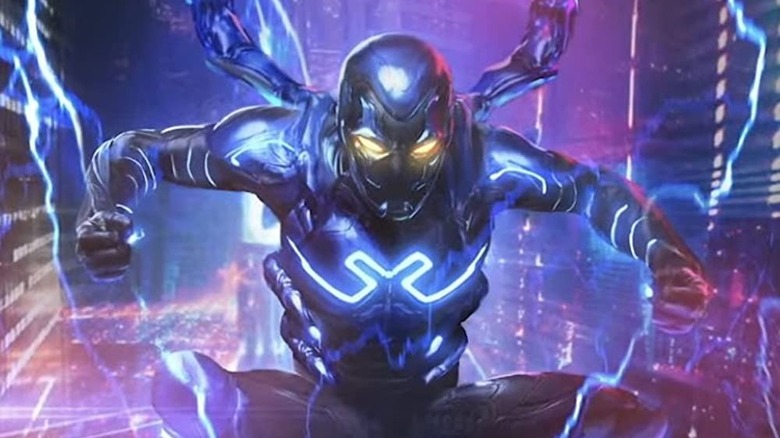 Warner Bros.
Xolo Mariduena ("Cobra Kai") is set to take on the lead role as the title hero from the DC universe. This movie is significant in that it will mark the first time that a live-action DC movie has featured a Latino superhero in the lead. Aside from Sarandon, the cast also includes the likes of George Lopez, Adriana Barraza, Elpidia Carrillo, Damian Alcazar, Belissa Escobedo, Bruna Marquezine, Raoul Max Trujillo, and Harvey Guillen. Angel Manuel Soto ("Charm City Kings") is in the director's chair.
Plot details for the film currently remain under wraps, but there are plenty of comics to pull from. It is not clear what storylines the filmmakers are using as inspiratio, though the Jamie Reyes version of the character that Mariduena is playing was introduced in 2006 during the "Infinite Crisis" event. So he is a relatively new creation, as far as mainstream comics go.
Not only is the Latino hero an interesting angle, but we have an impressively diverse cast, a brand new villain to work with, a promising up-and-coming director, and a superhero we've never seen in live-action before. Not only that, but "Blue Beetle" was originally supposed to be made for HBO Max, but Warner Bros. felt strongly enough to give it a theatrical release next summer instead. All of this paints a pretty compelling picture. Let's just hope the pieces come together to make a satisfying whole.
"Blue Beetle" is set to hit theaters on August 18, 2023.