The Disney+ Willow Series Lands A Game Of Thrones Star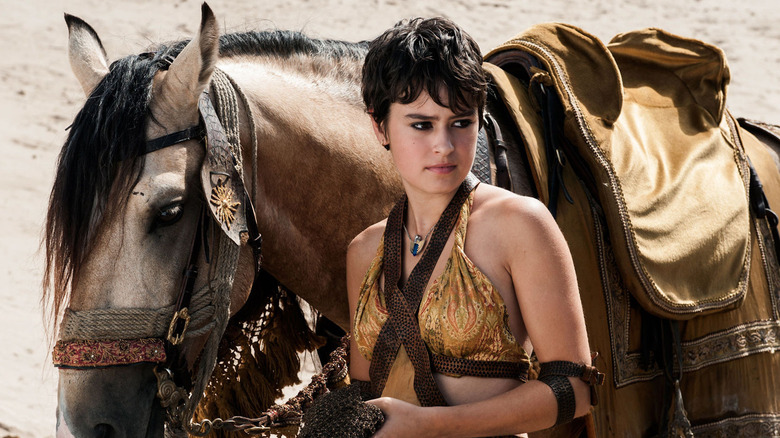 HBO
While we still don't have a solid premiere date for the Disney+ "Willow" series, only that it's supposed to debut sometime this year, but we're still finding out interesting casting tidbits.
According to Deadline, the latest name to join the continuation of the story begun by George Lucas and Ron Howard in 1988 is Rosabell Laurenti Sellers, who "Game of Thrones" fans will recognize as Tyene Sand, one of the warrior women of Dorne known as "The Sand Snakes." She joins the original Willow himself, Warwick Davis, and new-comers Erin Kellyman ("Solo," "Falcon and the Winter Soldier:), Tony Revolori (the Tom Holland "Spider-Man" films), Ellie Bamber ("The Serpent"), Ralph Ineson ("The Witch"), Talisa Garcia ("Serve and Protect") and Ruby Cruz ("Mare of Easttown"), to name a few.
Since this is a Disney+ show based on a Lucasfilm IP, we naturally don't know much in advance, but the Deadline piece claims Sellers's character will be in the same general area as her "Game of Thrones" character, describing her as "a resourceful character with sharp, acerbic wit."
The weird world of Willow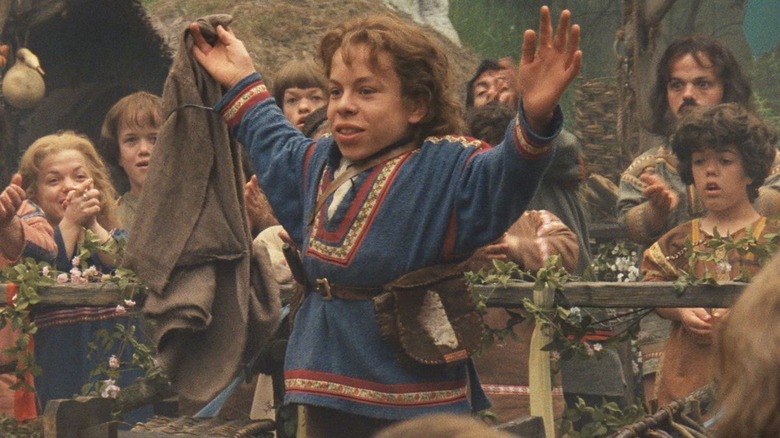 MGM
Ruby Cruz is thought to be the lead of the show, playing a princess who gathers a small squad of new heroes to embark on a rescue mission to save her twin brother. Somehow Warwick Davis' Willow will play into this plot and as of right now he's the only original cast member from the original known to return. This might be a bummer for people hoping to see the continuing adventures of Rool and Franjean, the annoying, but helpful, smartasses who were played by Kevin Pollak and Rick Overton in the original film. The tens of people who were clamoring for that might be disappointed, but for the rest of us seeing a Legacy Sequel series with a whole new set of heroes in this world is enough to perk our ears up.
The cast is loaded with young stars on the rise and, naturally, the title character. You can't make a "Willow" show without Willow himself now, can you? But the real star of this series is sure to be the weird, half-grounded/half-fantastic fantasy world established in Howard's original film.
"Willow" was something of a middling success at the time. It didn't meet the high bar set by "Star Wars" but there's something about the dirtiness of that world combined with the Lucasfilm swagger of the time that has stuck with the kids who grew up watching it. 
I have no gauge on what the film's reputation is with a younger generation, but speaking on behalf of my fellow Elder Millennials (ugh) I can say that the thing we're most looking forward to is if this new "Willow" series is going to stay true to that bizarre world where dudes are just chilling in hanging cages, magic acorns can turn things to stone, and love potions flow like wine.