The Morning Watch: Stranger Things Morning Cartoons, The Accuracy Of Car Chases In Movies & More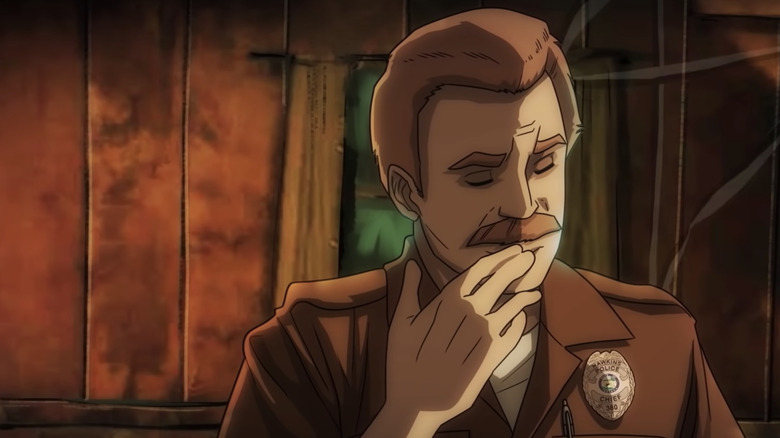 Netflix
(The Morning Watch is a recurring feature that highlights a handful of noteworthy videos from around the web. They could be video essays, fan-made productions, featurettes, short films, hilarious sketches, or just anything that has to do with our favorite movies and TV shows.)
In this edition, some of our favorite moments from the "Stranger Things" series have been given the animation treatment. Plus, see how stunt driver Tanner Foust rates 10 different car-chase scenes in some of our favorite movies. And finally, check out the late, great, Gilbert Gottfried's first ever appearance on "Late Night with Conan O'Brien," to promote a very, very different cut of "Aladdin."
Stranger Morning Cartoons
There's always been something special about "Stranger Things," a show that combines some of our most nostalgic memories from yesteryear with inventive storytelling to offer otherworldly intrigue. With the highly-anticipated fourth season heading our way next month, Netflix chose to build anticipation by commissioning a variety of artists to give some of the biggest moments over the last three seasons the animation treatment. Travel back to the beginning as our core group of boys play "Dungeons & Dragons" for the first time, relive Eleven using her powers to flip the van or close the opening to the Upside Down, and of course, enjoy the cartoonish nature of Steve and Dustin reuniting at Scoops Ahoy, much to the chagrin of Robin. At just under seven minutes, the compilation of "Stranger Morning Cartoons" is a great refresher before the first half of season 4 arrives on May 27, 2022.
The movie magic behind car chases in cinema
There are few things more exciting to see in an action film than a high-speed car chase. While hopefully most movie fans will never have to drive over 100 miles per hour to save themselves or someone they love, three-time Global Rallycross champion and record-holding stunt driver Tanner Foust knows a thing or two about driving as fast as possible. Thanks to the folks over at Insider, Foust sits down and rates the realism of 10 different car-chase scenes in movies, ranging from the James Bond film "No Time to Die" to the underground sport of drifting in "The Fast and the Furious: Tokyo Drift." Spoiler alert: "Tokyo Drift" earned a 9/10 on the realism scare. Take that, haters!
Gilbert Gottfried becomes Dick Cavett
Legendary comedian Gilbert Gottfried made a name for himself by telling boundary-pushing and edgy jokes, so when he nabbed a voiceover role in the animated Disney film "Aladdin," plenty were curious just how Gottfried would promote the film. As it turns out, exactly as expected. In his first ever appearance on "Late Night with Conan O'Brien," Gottfried first "appears" as talk show host, Dick Cavett. It was first Dick Cavett pantomiming Gottfried's voice over, before leaving the set only for Gottfried to appear with a Dick Cavett costume in hand. He jokes with Conan that he's excited for "Aladdin" to come out on VHS, because it'll finally contain everything that they had to cut for the theatrical release, like full-frontal nudity. He's obviously not serious, but it's truly wild to see what comedians and celebrities working for Disney could get away with saying on promotional appearances on talk shows. He may have voiced Iago, but Gilbert Gottfried is still going to tell jokes like Gilbert Gottfried. Pay respect to a legend, and enjoy a vintage laugh.