Gilbert Gottfried, Comedian And Voice Of Iago In Aladdin, Has Died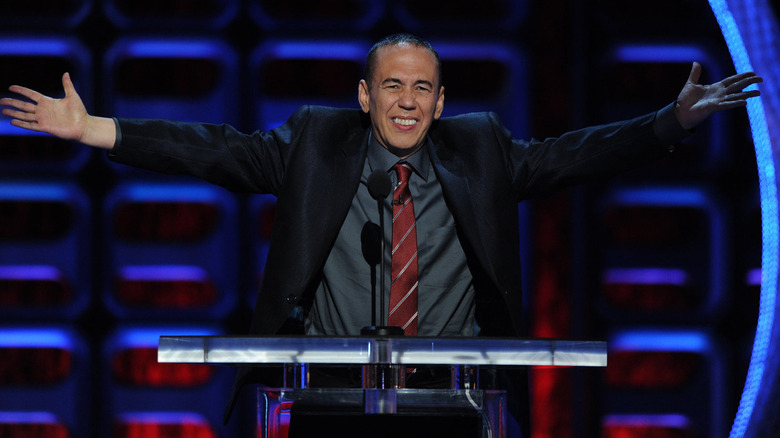 Comedy Central
It takes a special talent to become one of the most easily recognizable voices in the world, and for over five decades, Gilbert Gottfried was that voice. As reported by his family, the legendary comedian, actor, and voiceover artist passed away today at the age of 67 after a long battle with illness. Born and raised in Brooklyn, New York, Gottfried started his career as a stand-up comedian, performing amateur sets when he was as young as 15 years old. His success on the comedy circuit put him on the radar of the new staff of "Saturday Night Live," and Gottfried joined the sixth season cast in 1980. "SNL" may have been his big break, but it was also a time period before he adopted his trademark screech voice.
— Gilbert Gottfried (@RealGilbert) April 12, 2022
Gottfried's stand-up comedy was edgy as hell, which made him a perfect, frequent guest on Howard Stern's radio show. While known for telling downright filthy jokes on stage, his quick wit and iconic voice made him a favorite for sketch shows and game shows, especially on the Tom Bergeron hosted version of "Hollywood Squares." Gottfried was on deck during the infamous "You Fool!" episode, a moment featuring some of the worst guest guessing in quiz show history, but one that cemented Gottfried as one of the very best people to have on hand for celebrity game shows. Due to the nature of his voice, Gottfried enjoyed a thriving career in cameo roles and voiceover performances, most notably as Igor Peabody in "Problem Child 2," Dr. Bender and his son Wendell in "The Fairly OddParents," Jerry the bellybutton Elf on "Ren and Stimpy," and the parrot Iago in Disney's "Aladdin."
A voice of a generation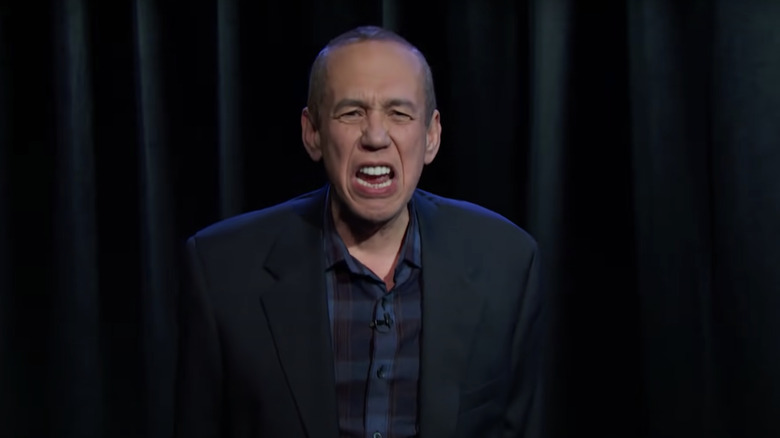 HBO
With 184 credits to his name, trying to capture the career of Gilbert Gottfried is an impossible task, because his impact on entertainment is immeasurable. While seldom the leading star, Gottfried's cameos in film and television were always welcomed and appreciated. For nearly a decade, however, Gottfried hosted the popular show "USA Up All Night." Every week, Gottfried served as the guide to a world of B-movies, independent releases, cult classics, low-budget features, and heavily edited versions of sexploitation films. For an entire generation of movie lovers, Gottfried was synonymous with cinematic exploration.
Despite his seemingly universal appeal as an actor, his comedy stylings made him a polarizing figure. For many years, Gottfried served as the voice of the Aflac duck, only to lose his gig after making a joke in poor taste, and being replaced by an actor who is merely imitating his memorable voice. Due to his voice, Gottfried was frequently recruited to narrate just about everything, from excerpts of "50 Shades of Grey" to obscure Brexit provisions and Bigfoot erotica on "Last Week Tonight." He was a boundary pusher, a provocateur, a groundbreaking talent, and the source of laughter for millions of people. This loss will be felt for years to come. May his memory be a blessing.