Does Fantastic Beasts: The Secrets Of Dumbledore Have A Post-Credits Scene?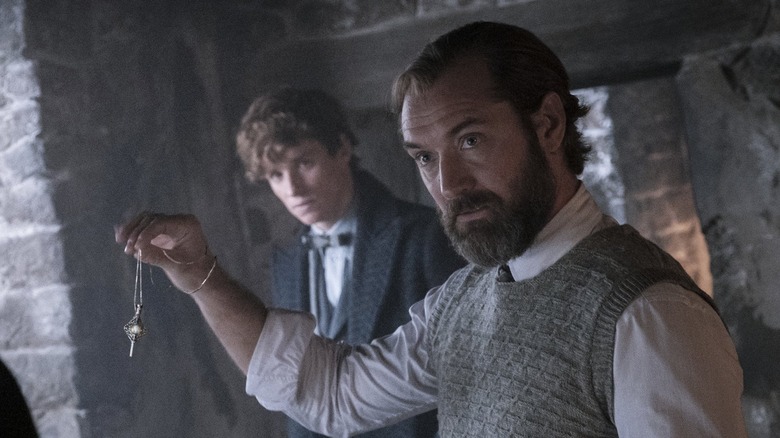 Warner Bros.
After many controversies, release date delays, and a big casting change, "Fantastic Beasts: The Secrets of Dumbledore" is finally set to hit theaters this weekend. The latest entry in the Wizarding World, and the third film of what may or may not be a five-film saga, the film continues the adventures of Newt Scamander (Eddie Redmayne) and his magical creature friends.
Director David Yates returns to the franchise with "The Secrets of Dumbledore," which also sees the return of young hot Dumbledore (Jude Law), the best muggle ever, Jacob Kowalski (Dan Fogler), Newt's brother Theseus (Callum Turner), and Gellert Grindelwald, now played by Mads Mikkelsen.
Given that this story may still have more entries, you might be wondering if there's any superhero movie-like post credits scene waiting at the end of the film. So, for those wondering, consider this your spoiler-free guide to the post-credits scene situation with "Fantastic Beasts: The Secrets of Dumbledore."
It's worth repeating, this is a spoiler-free guide! If you're reading this before you sit down to watch the film, this is only meant to tell you whether there is a post-credits scene or not, or if there's any Easter eggs worth sitting through the credits for. Now, here's what you need to know.
Does The Secrets of Dumbledore have a post-credits scene?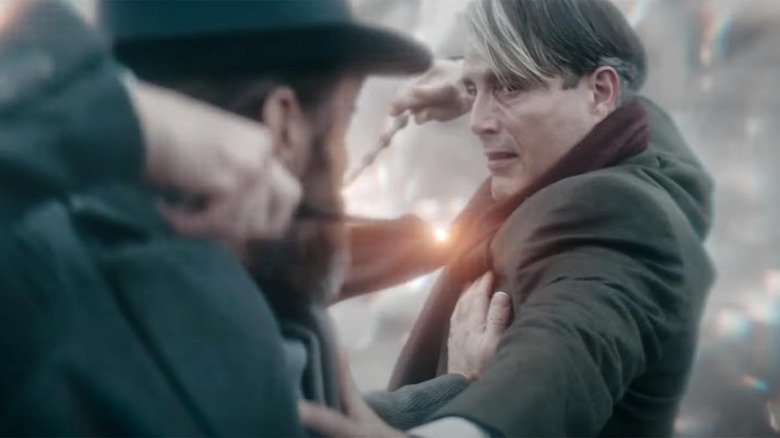 Warner Bros.
No point in dragging this one out. No, "Fantastic Beasts: The Secrets of Dumbledore" does not have a post-credits scene. The film ends with James Newton Howard's score, and the names of everyone involved, which do deserve your time and attention! But no special tease at the end.
What comes next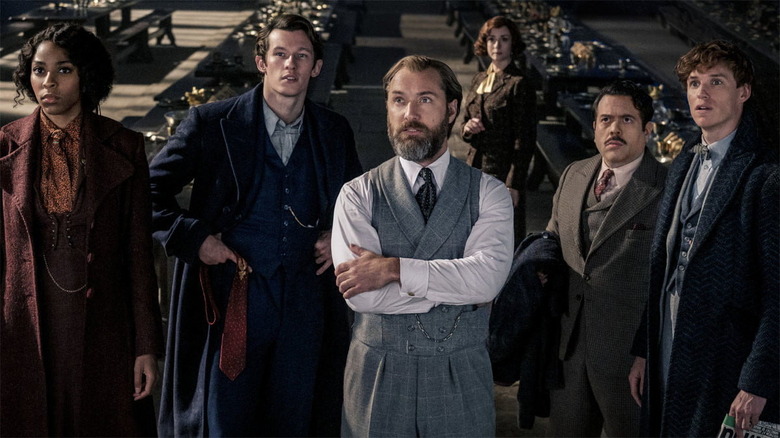 Warner Bros.
Even if there is no Marvel-style post credits scene, that doesn't mean the future of "Fantastic Beasts" is set in stone. A recent report detailed the troubles the new film faced before hitting theaters, and how studio executives are waiting to see how the film performs before greenlighting the fourth and fifth movies.
We do know that there is still a lot left in the story, as this movie is set in the 1930s and we still have a decade to go before Dumbledore's fateful duel with Grindelwald in 1945.
"Fantastic Beasts: The Secrets of Dumbledore" hits theaters on April 15, 2022.
Professor Albus Dumbledore knows the powerful, dark wizard Gellert Grindelwald is moving to seize control of the wizarding world. Unable to stop him alone, he entrusts magizoologist Newt Scamander to lead an intrepid team of wizards and witches. They soon encounter an array of old and new beasts as they clash with Grindelwald's growing legion of followers.