David Yates Had His Doubts About Directing The Fantastic Beasts Franchise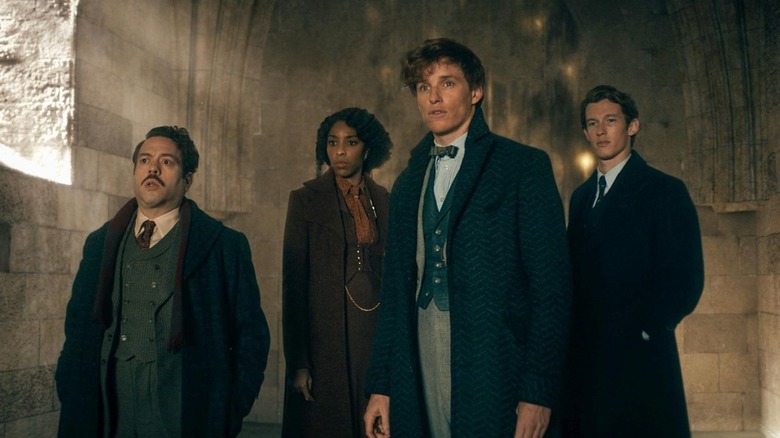 Warner Bros. Pictures
It had been many years since the conclusion to the "Harry Potter" film franchise had been released when Warner Bros. began looking for a way to bring viewers back to its magical world. After "Harry Potter" producers David Heyman and Lionel Wigram met with J.K. Rowling to pitch their idea for a faux-documentary style film featuring Newt Scamander, the author responded in kind, sharing a script she had already been working on. The "Fantastic Beasts" franchise was born, and the rest is history.
When "Fantastic Beasts" was being conceptualized, there was much conversation about who would helm the film. The "Harry Potter" movies were directed by multiple filmmakers, from Chris Columbus to Oscar winner Alfonso Cuarón, but only one "Harry Potter" director had more experience than the rest. 
David Yates spearheaded the franchise for years, from "Harry Potter and the Half-Blood Prince" to "Harry Potter and the Deathly Hallows: Part 2," directing the last four movies, retaining his visual style, and wrapping up the series with a satisfying conclusion. To Warner Bros., there wasn't anyone better than Yates, who shared both the experience and a genuine love for the world of Hogwarts. It might have been an easy decision for the studio to hire Yates for the role — but it wasn't easy for the film director to accept.
David Yates felt nervous about 'Fantastic Beasts'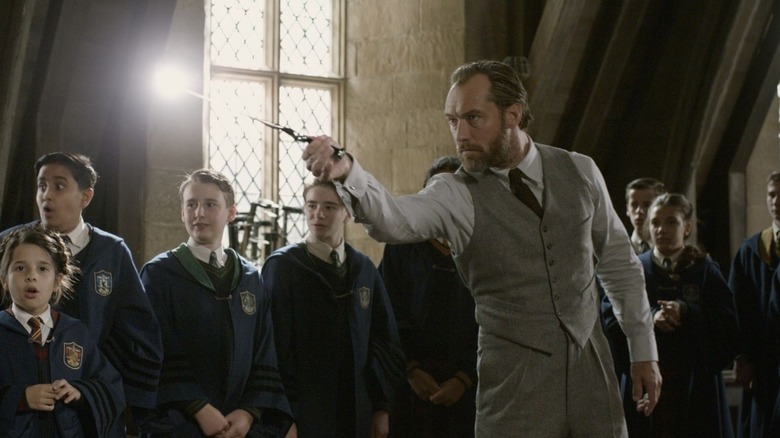 Warner Bros. Pictures
As any "Harry Potter" fan will tell you, the "Fantastic Beasts" franchise is nothing like its predecessor. It might feature a Hogwarts student with a penchant for trouble, but it is not Harry's story. Instead, it explores the vastness of the wizarding world in a new light, with a focus on its magical creatures and how they connect people together. Newt Scamander (Eddie Redmayne) is a humble hero — he doesn't possess Harry's grandeur (which is reserved for other characters), nor his abilities — just an overwhelming love for animals.
When David Yates received the script, he was unsure whether he could return to direct. He had spent a long time with "Harry Potter," and "Fantastic Beasts" had to be compelling enough to fascinate him and capture his attention. When the film director read the script, he was charmed, and he got excited about returning to the wizarding world again.
In an interview with Collider, David Yates stated that it was a "no-brainer" for him to return to the franchise, despite being initially skeptical.
"... They sent me the script and I wasn't certain 'cause I'd spent six years here on those four 'Potter' films, and they sent me the script and I was really nervous 'cause I had to really fall in love with it to come back. And I didn't know if I could come back. And then, it was just the most delightful read. It was charming, moving, tender. It felt fresh and it was with a bunch of people that I really love working with so, it was a bit of a no-brainer."
"Fantastic Beasts and Where to Find Them" was released in 2016, and it was a commercial success. Yates went on to direct the film's sequel, "Fantastic Beasts: The Crimes of Grindelwald," and most recently, the third chapter in the planned five-part franchise. "Fantastic Beasts: The Secrets of Dumbledore" hits theaters April 15, 2022.