Why Helen Mirren Didn't Find International Star Status Until Her 40s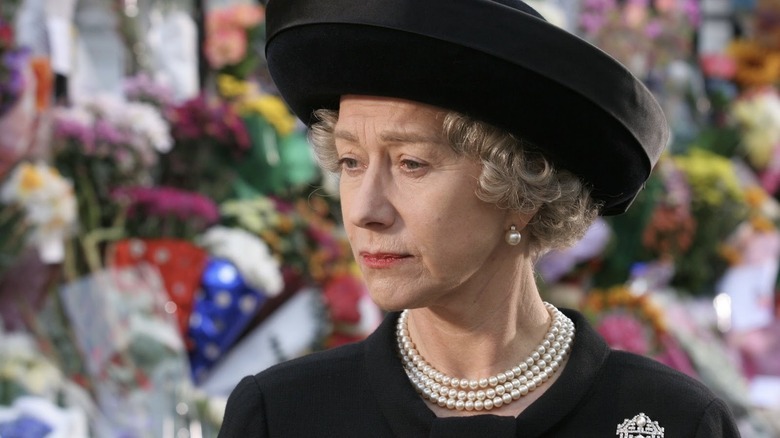 Over the course of a long, illustrious film and television career dating back to the 1960s, Dame Helen Mirren has walked away with numerous accolades. She's an Academy Award winner (and four-time nominee) with a star on the Hollywood Walk of Fame. And she's the only person to hold the coveted Triple Crown of Acting in both the United States and the United Kingdom, having won an Oscar and BAFTA Film Award for her role in "The Queen," an Emmy and BAFTA TV Award for her role in "Prime Suspect," and a Tony and Laurence Olivier Award for her role onstage in "The Audience."
For Mirren, however, all these awards and much of her global renown came after she was in her 40s. This is something the actress addressed in a 2017 interview with Closer Weekly. She said:
"From the start, I never stopped working, but I wanted [fame when] I was 22. I had a certain kind of success in Britain, but the kind of international success I got didn't come until after 40."
'That lovely I don't give a f***ness kind of thing'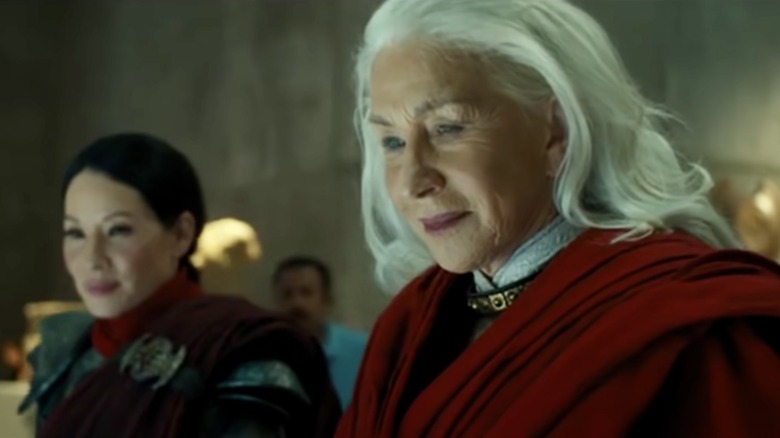 Warner Bros.
By this time, Helen Mirren — the poster child for aging gracefully — was in her 70s and had begun gaining further international exposure in comic book actioners like "Red" and a cameo in "The Fate of the Furious." She took on full supporting roles in "F9" and the spinoff "Hobbs & Shaw," and she's set to play the supervillain Hespera in "Shazam: Fury of the Gods." Yet Mirren has still managed to balance out blockbusters with dramatic work in biopics like "Golda." And as she gets older, she has learned to embrace the benefits of aging in her own life. She also told Closer:
"I don't often wish that I'm younger because I think that it's pretty cool to be older. What I love the most about being older is that lovely I don't give a f***ness kind of thing. All you young things, don't be afraid of getting older because it's f****** great."
For Mirren, dropping F-bombs with a devil-may-care glee isn't the only benefit of aging. There's also just the experience of living long enough to see the film industry undergo progressive changes and shift away from the boys' club atmosphere it held when she was first starting out. Mirren recalled a time earlier in her career when she was surrounded by male costars and crew members to a degree that it felt like being in the "locker room of an NFL team." Since then, the entertainment business has opened up to more women both in front of the camera and behind it. She concluded:
"When I first came into the film industry, you walked onto a film set and it was all men. And, my God, how much things have changed. I've witnessed that change. It's so exciting to see that change. That's why I want to live another 40 years, because I want to see what further changes are coming."
We can only hope she does indeed live another 40 years and continue turning in solid performances as a centenarian. If Queen Elizabeth herself can make it to 95, there's no reason why a Dame of the British Empire like Mirren shouldn't go cursing like a sailor well into her 100s.