Golda First Look: Helen Mirren As Israeli Prime Minister Golda Meir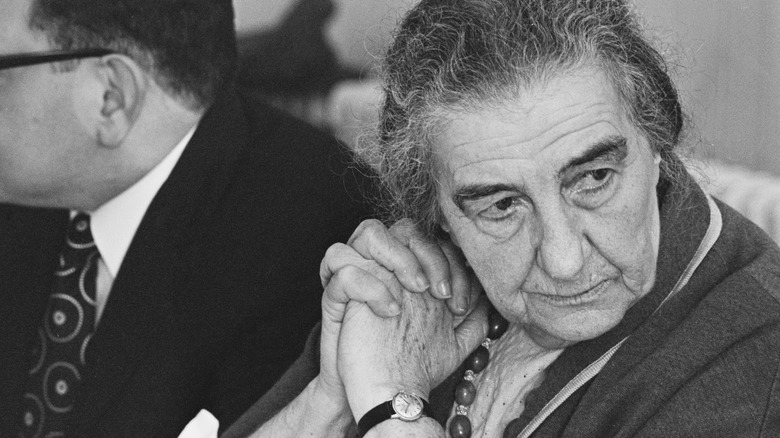 Michael Ochs Archives/Getty Images
In "Golda," Academy Award winner Helen Mirren is set to undergo a startling transformation for her role as Golda Meir, Israel's first female Prime Minister. Israeli director Guy Nattiv, who also won an Academy Award for his short film, "Skin" (which he then developed into a feature-length film starring Jamie Bell), is on board to helm the upcoming biopic. "Golda" has already begun its six-week production in London and Israel, and now we have our first look at Mirren as Meir.
In a press release, Mirren said, "Golda Meir was a formidable, intransigent, and powerful leader. It is a great challenge to portray her at the most difficult moment of her extraordinary life. I only hope I do her justice!"
Nattiv added, "I have long been an admirer of the great Helen Mirren. She has melted so brilliantly into Golda Meir's character with incredible talent, intelligence, depth, and emotion, doing justice to the richness and complexity of this incredible woman."
Helen Mirren as Golda Meir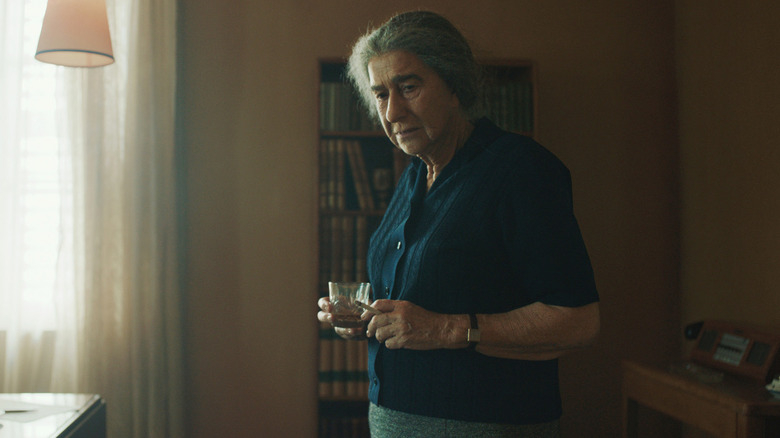 Jasper Wolf
Golda Meir served as Israel's prime minister from 1969 to 1974. She was leading the country when the Munich massacre occurred at the 1972 Summer Olympics, and subsequently authorized Mossad to hunt down those responsible in what became known as Operation "Wrath of God." Steven Spielberg depicted this operation in his film, "Munich," where actress Lynn Cohen played Meir.
Nicholas Martin, who co-wrote the Meryl Streep vehicle "Florence Foster Jenkins," penned the script for "Golda" and is co-producing the film with Michael Kuhn of Qwerty Films, Jane Hooks, and Nattiv's own New Native Pictures. Jasper Wolf, who provided the stunning cinematography for "Monos," serves as director of photography.
According to the press release, Camille Cottin ("Stillwater," "House of Gucci") will play Lou Kaddar, Golda's long-time personal assistant, who stood beside her throughout the Yom Kippur War of 1973. Rami Heuberger ("Schindler's List") will portray Meir's Minister of Defense, Moshe Dayan, with Lior Ashkenzi ("7 Days in Entebbe") playing Chief of Staff, David Elazar. The cast also includes Ellie Piercy, Ed Stoppard, Rotem Keinan, Dvir Benedek, Dominic Mafham, Ben Caplan, Kit Rakusen, and Emma Davies.
Bleecker Street and ShivHans have already acquired the U.S. distribution rights to "Golda." Here's the official synopsis:
Golda is a ticking-clock thriller – sharing the intensely dramatic events, high-stake responsibilities, and controversial decisions that Meir – also known as the 'Iron Lady of Israel' – faced during the Yom Kippur War in 1973. Her actions, in impossible circumstances, would ultimately decide the fate of millions of lives.