Disney's Percy Jackson Series Finds Its Lead In The Adam Project's Walker Scobell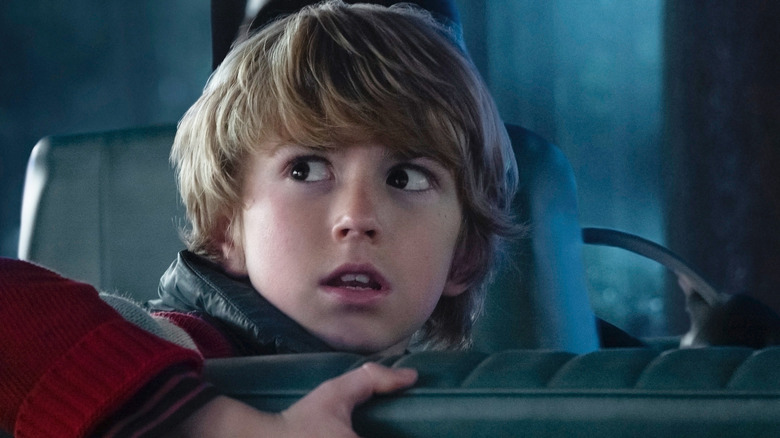 Netflix
The live-action "Percy Jackson and the Olympians" series has officially found its lead. Walker Scobell ("The Adam Project") will star as the eponymous demigod, with production getting underway at some point in summer 2022.
"Percy Jackson and the Olympians" is based on the young adult fantasy novel series of the same name authored by Rick Riordan, who is co-writing and executive producing the show for Disney+. "Jericho" and "Black Sails" co-creator Jonathan E. Steinberg is also writing and executive producing, with James Bobin ("The Muppets," "Dora and the Lost City of Gold") directing the pilot. Other executive producers include Rebecca Riordan, Bert Salke, Monica Owusu-Breen, Jim Rowe, Ellen Goldsmith-Vein, Jeremy Bell, and D.J. Goldberg.
Scobell's Percy Jackson is described by Disney+ as "a smart and compassionate kid with a sharp sense of humor," but also an "impulsive and rambunctious" character who never felt like he fit in "because of how the world sees his ADHD and dyslexia." Everything changes when Percy learns his father is really the Greek god Poseidon, only for the sky god Zeus to accuse him of stealing his master lightning bolt, leaving Percy to "trek across America to find it and restore order to Olympus."
Will (Zeus') lightning strike this time?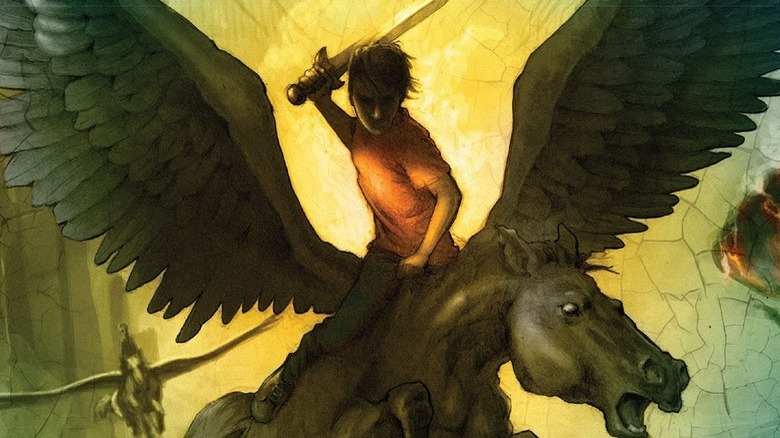 Disney Hyperion
Rick and Rebecca Riordan formally announced the "Percy Jackson" TV series all the way back in May 2020. At the time, the duo promised the show would do right by the fans who've "worked hard to champion a faithful on-screen adaptation of Percy Jackson's world" after being disappointed with the live-action movie adaptations, "Percy Jackson & the Olympians: The Lightning Thief" and "Percy Jackson: Sea of Monsters." The films were released in 2010 and 2013 but failed to come anywhere near to matching the success (critical or otherwise) of that other movie franchise based on a series of books about a young outsider who discovers his secret fantastical heritage.
Scobell is coming off his film debut in "The Adam Project," a movie in which his character, the eponymous Adam, teams up with his 40-year-old self (Ryan Reynolds), a time-traveling jet pilot on a mission to save the love of his life and, with her, the future. All in all, the young actor did a fine job of channeling his older co-star and matching him quip-for-quip, enough so as to make you believe he might, in fact, be Reynolds' 12-year-old self for real. It's little surprise he's been handed a role like Percy Jackson after that, as the next logical step in what will hopefully be a rewarding and enjoyable career for the young actor.
Disney+ has yet to set a premiere date for "Percy Jackson and the Olympians."