Jessica Alba To Star In Netflix Series Confessions On The 7:45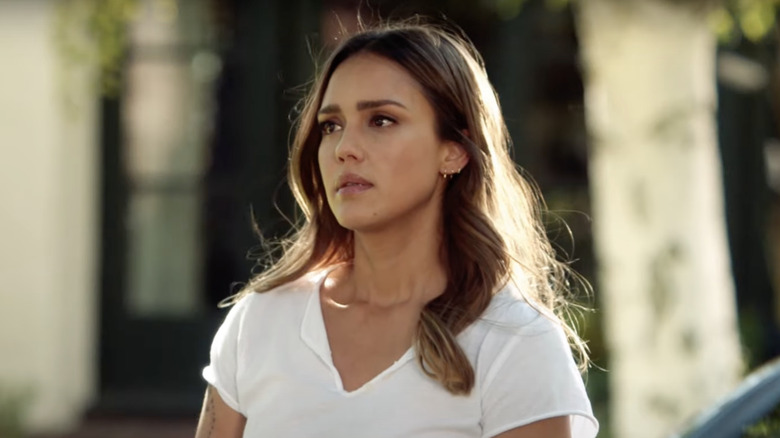 Sony Pictures Television
Jessica Alba is headed to Netflix with a series based on New York Times bestselling author Lisa Unger's novel, "Confessions on the 7:45." Alba will star and Charise Castro Smith will act as showrunner and writer of the "Confessions on the 7:45" adaptation.
"The 7:45" refers to the train in the book's Hitchcockian plot. According to Variety, "Confessions on the 7:45" is "described as a psychological thriller about a working mom (Alba) who meets a stranger on a train as she is commuting home who upends her life."
Alba had her breakthrough role in the Fox series, "Dark Angel," before crossing over into movies like "Sin City" and "Fantastic Four" in the mid-2000s. Though she has guest-starred in a number of television shows since then, it wasn't until 2019 when she made a full return to the small screen with a lead role in the "Bad Boys" TV spin-off, "L.A.'s Finest."
Castro Smith co-wrote Disney's "Encanto," which won the Academy Award for Best Animated Feature last month. She also has a background in TV horror, having co-produced and written episodes of both "The Exorcist" series and Netflix's "The Haunting of Hill House." Here, she will serve as executive producer along with Michael Rotenberg and Oly Obst, who are backing the project through the production company 3 Arts Entertainment.
Netflix does Hitchcock again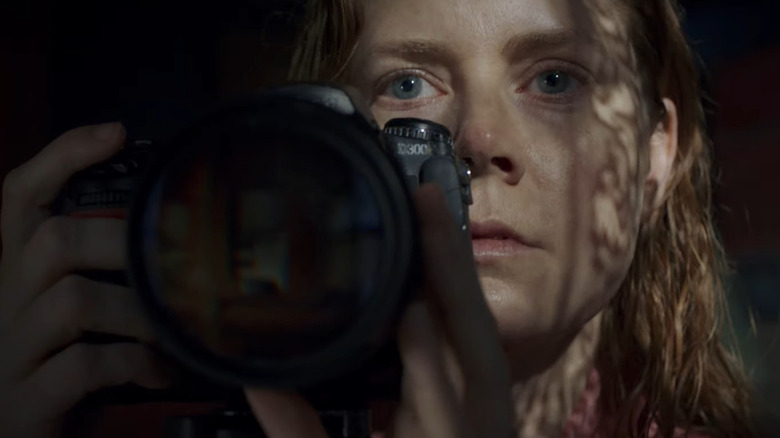 Netflix
"Strangers on a Train" is one of my favorite Alfred Hitchcock films, and I revisited it just last summer after the director's daughter, Pat Hitchcock (who co-starred in the film), passed away at the age of 93. The movie still holds up, and though "Gone Girl" alums David Fincher and Gillian Flynn were at one point circling a modern remake, it never came together and we've yet to see one.
What we have seen are movies like "The Girl on the Train" starring Emily Blunt, and last year's "The Woman in the Window" starring Amy Adams. The latter of those was another Netflix thriller that wore its Hitchcock influence (in this case, "Rear Window") on its sleeve. It was poorly received, and since its release, we've also seen the spoof, "The Woman in the House Across the Street from the Girl in the Window" starring Kristen Bell.
It feels like we might be reaching a saturation point with these kinds of unofficial Hitchcock remakes, with said spoof potentially doing for them what "Walk Hard: The Dewey Cox Story" did for musical biopics (which is to say, making it a little harder to take them seriously). Hopefully, with Castro Smith behind the camera and Alba in front of it, "Confessions on the 7:45" can prove this sentiment wrong and deliver a solid psychological thriller in the vein of a Hitchcock classic.
Unger's official website gives a more detailed synopsis of "Confessions on the 7:45," and you can also read a sample of the book there. As yet, Netflix has not announced a release date.