That 'Strangers On A Train' Remake May Face Big Delays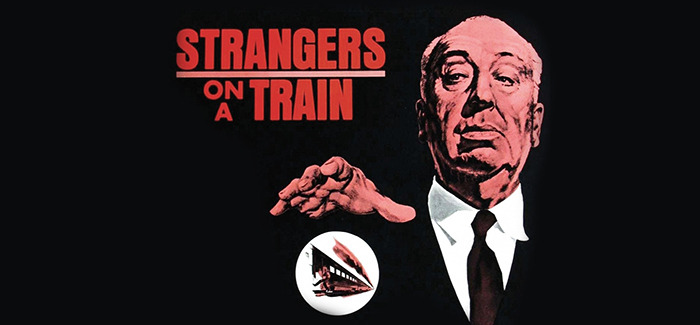 After Gone Girl, author Gillian Flynn was quickly established as a screenwriter and developer of TV and film projects. One project announced last year that raised eyebrows more than any other was a remake of Strangers on a Train, the Alfred Hitchcock film in which a theoretical conversation between two men about murdering each others' respective relations turns into real murder.
Flynn was reported to be teaming with Gone Girl director David Fincher and star Ben Affleck on the film, with a slightly new take on the story that would establish it as a modern tale while likely retaining some of the thrill of the original. But that is just one of many projects for Flynn (and Fincher) and the author now suggests the Strangers on a Train remake is a ways off, at best.
Vulture talked to Flynn at the after-party for the US premiere of the film Dark Places, which stars Charlize Theron and is based on another Flynn novel. She said of Strangers on a Train,
We're all so overcommitted right now that we'll see on that one.
That over-commitment comes in part via Utopia, the remake of a BBC series that Flynn and Fincher are assembling for HBO. That has been casting up, and will likely occupy the two for some time. Flynn, by the way, called that "a dark conspiracy thriller based around nerds who find a graphic novel that may or may not be telling bad secrets to the future" when speaking to Vulture.
And Flynn is also writing Widows for 12 Years a Slave director Steve McQueen, about "mob widows who come together and pull off the heist that their husbands couldn't." So that's another big Strangers roadblock.
Finally,  you've probably heard about Ben Affleck being busy — he's going to direct Live By Night, then has to do the Justice League film before co-writing, directing, and starring in his own Batman movie. And, sure, he could be recast in Strangers, but given that everyone else is also quite busy, this one may just be back-burnered for a good while.