The Morning Watch: Analyzing Psychopaths In Movies, Josh Brolin Sizzles On Hot Ones & More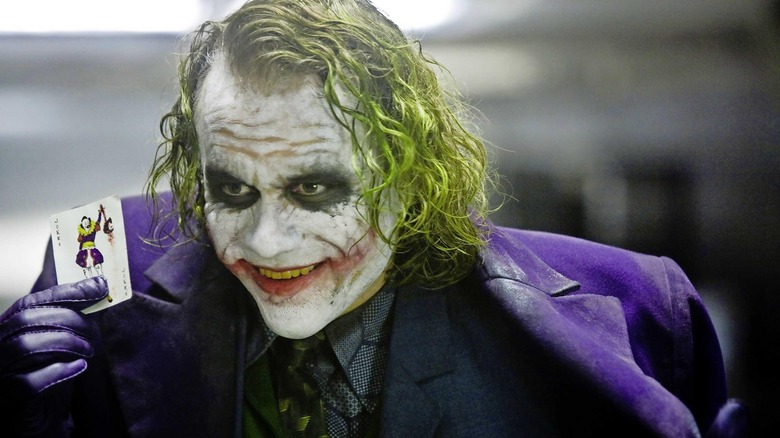 Warner Bros. Pictures
(The Morning Watch is a recurring feature that highlights a handful of noteworthy videos from around the web. They could be video essays, fan-made productions, featurettes, short films, hilarious sketches, or just anything that has to do with our favorite movies and TV shows.)
In this edition, a psychiatrist breaks down psychopaths and characters from films and TV, including the Joker from "The Dark Knight," and Alex from "A Clockwork Orange." Plus, Josh Brolin goes down a dark path eating hot wings on "Hot Ones" on an empty stomach. And finally, we have an explainer from Netflix Film Club that gives us a look at all the small details we missed in the film "Don't Look Up."
Psychiatrist Breaks Down Psychopaths From Movies & TV, Part 2
Forensic psychiatrist Eric Bender joins GQ to take on whether or not some of the criminal element from films and TV series are, in fact, psychopaths. In this second video of a two-part series, he's taking on the Joker from "The Dark Knight," explaining the difference between being psychotic and psychopathic; Michael Corleone from "The Godfather" and his cognitive dissonance; Alex from "A Clockwork Orange" and his psychopathy; and finally, Gordon Gekko from "Wall Street" and his narcissism and lack of empathy. Plus, stick around for analysis of Anton Chigurh from "No Country for Old Men," Catherine from "Basic Instinct," and Wendy from "Ozark."
Josh Brolin attempts the wings of death on Hot Ones
Next, Thanos himself, aka Josh Brolin, joins "Hot Ones" for the final episode of season 17. He's there to promote his new series "Outer Range," which is a sci-fi/western mashup. While explaining that, he's eating hot wings on an empty stomach (please don't do that!) and laughingly suggesting that he film the, um, results and edit it into the show. He also compares hot sauce to cocaine, which he's actually never done. 
This is a great episode (not that there are any bad episodes) and not only is Brolin a good sport, but he tells host and interviewer Sean Evans that these are the best questions he's ever been asked. He also says that he's never felt as clean as Evans looks. I mean, as compliments go, it's a weird one, but it's nice nonetheless.
Small details you missed in Don't Look Up
Finally, we have a video from Netflix Film Club that gives us a look at all the small details we missed in the film "Don't Look Up." Directed and written by Adam McKay, this film stars everyone in Hollywood including Leonardo DiCaprio, Jennifer Lawrence, Rob Morgan, Jonah Hill, Mark Rylance, Tyler Perry, Timothée Chalamet, Ron Perlman, Ariana Grande, Scott Mescudi, Cate Blanchett, and Meryl Streep. 
In the film, two astronomers realize a comet heading towards Earth is going to wipe out life as we know it. No one believes them. Shocking, I know. Some of the things we missed would require a pause button, but some of them are more obvious, like the green tinge to things in the Oval Office, indicating Meryl Streep's President Orlean's love of money, or the fact that all the shelves in the office are holding copies of her book. Classy.