Outer Range Trailer: Spooky Doings Out On The Ranch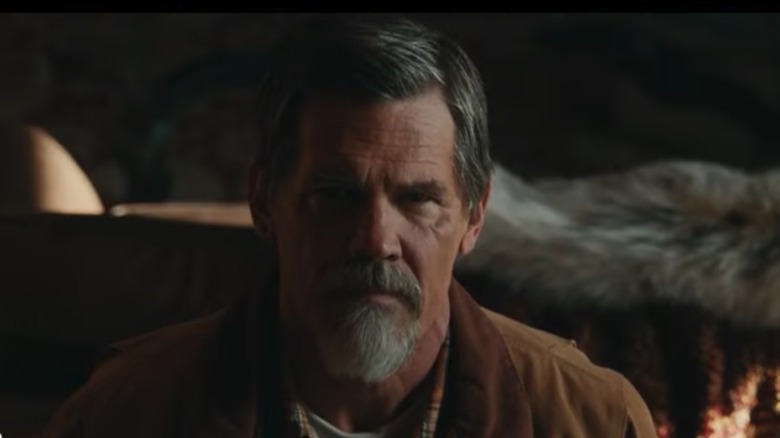 Prime Video
Today Prime Video released the trailer for the upcoming series "Outer Range" starring Josh Brolin. I'll admit that this wasn't on my radar, and the title didn't quite give me the impetus to watch. The trailer, however, absolutely does. Let me give you the logline so you have an idea of what I'm talking about:
A rancher fighting for his land and family stumbles upon an unfathomable mystery at the edge of Wyoming's wilderness, forcing a confrontation with the Unknown in ways both intimate and cosmic in the untamable American West.
See? Unknown is capitalized! What starts out sounding like we're getting some sort of "Yellowstone" spin-off show ends up as a sci-fi series. You've hooked me in one sentence. If that didn't get you, though, check out the trailer below. The entire thing features Josh Brolin's Royal Abbot saying grace. What starts out as a prayer escalates into something very dramatic and angry. The clips and quick shots of the other cast members and the buffalo (not sure why that one hit me so hard) are intriguing, and I have a feeling I'm going to like this one. 
That prayer escalated quickly
In addition to the trailer, here is the full synopsis for you:
Outer Range centers on Royal Abbott (Josh Brolin), a rancher fighting for his land and family, who discovers an unfathomable mystery at the edge of Wyoming's wilderness. A thrilling fable with hints of wry humor and supernatural mystery, Outer Range examines how we grapple with the unknown. At the onset of the series, the Abbotts are coping with the disappearance of daughter-in-law Rebecca. They are pushed further to the brink when the Tillersons (the gaudy owners of the neighboring profit-driven ranch) make a play for their land. An untimely death in the community sets off a chain of tension-filled events, and seemingly small-town, soil-bound troubles come to a head with the arrival of a mysterious black void in the Abbotts' west pasture. Wild revelations unfold as Royal fights to protect his family; through his eyes, we begin to see how time contains secrets held in the past and unsettling mysteries foreshadowed.
"Outer Range" stars Josh Brolin, Lili Taylor, Noah Reid, Tamara Podemski, Tom Pelphrey, Imogen Poots, Lewis Pullman, Shaun Sipos, Isabel Arraiza, and Olive Abercrombie. The series is written and created by playwright Brian Watkins. Brolin will executive produce with Brad Pitt's Plan B Entertainment and Amazon Studios.
The series will premiere on Prime Video on April 15, 2022.