Maya Erskine To Star Opposite Donald Glover In Prime Video's Mr. And Mrs. Smith Series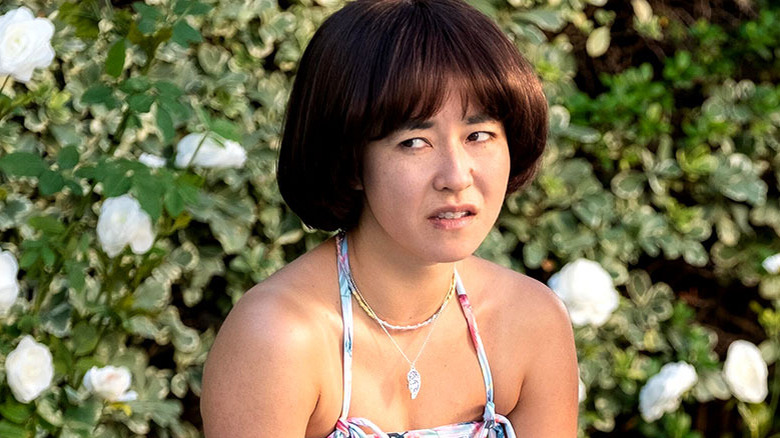 Hulu
Prime Video has found its new co-lead for the streaming service's in-development "Mr. and Mrs. Smith" series. "Pen15" co-creator, co-showrunner, and star Maya Erskine has been tapped to star opposite actor Donald Glover, stepping in for the original and seemingly universally well-received casting of Phoebe Waller-Bridge. As we reported at the time, Waller-Bridge parted ways with the buzzy production over what was called "a different creative vision for the series than Donald Glover." Now, we're hearing straight from Glover himself, the co-creator, executive producer, and co-star of this upcoming "Mr. and Mrs. Smith" reimagining, that Erskine will be joining the cast.
The news actually broke from an interview with Glover that was also conducted by, uh, Glover. Yeah, seriously, you read that correctly. You should probably check that out for yourself over at Interview Magazine (via Variety), because it's kind of a trip. In his own enigmatic way, Glover takes the opportunity to briefly address the creative falling-out between himself and Waller-Bridge, citing "classic creative differences" while reassuring readers that the two are "still friends." Casually revealing that Maya Erskine will now play Mrs. Smith in the spy vs. spy thriller, Interviewer Donald Glover and Interviewee Donald Glover traded compliments over the "Pen15" star:
Glover (interviewer): "Who's Mrs. Smith now?"
Glover (Interviewee): "Maya Erskine."
(interviewer): "From 'Pen15?' I love her."
(interviewee): "Yeah. She's dope. It's exciting. I really love the show. I'm writing the finale now."
Like I said, that interview is a wild one.
Maya Erskine joins Mr. and Mrs. Smith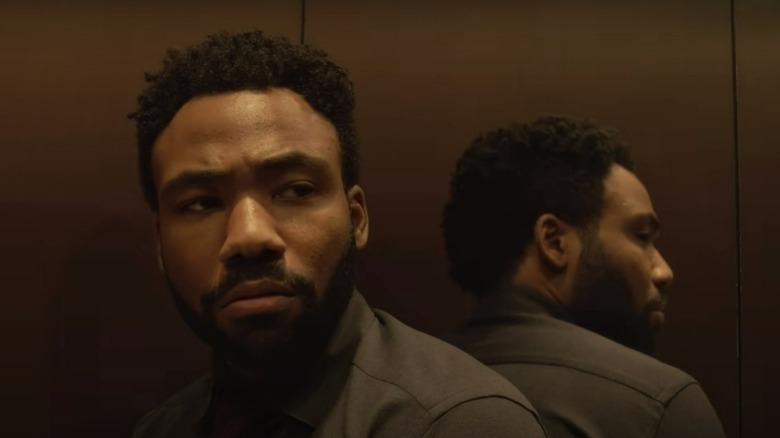 FX
While perhaps not the most expected casting to replace Phoebe Waller-Bridge, Erskine does come from a similarly creative-focused background. Much like Waller-Bridge with "Fleabag," "Killing Eve," and even a screenplay credit on "No Time to Die," Erskine has enjoyed a prominent acting career (which includes roles in "Pen15," "Crossing Swords," the underrated "Plus One," a voice role in "Bob's Burgers," and most recently a supporting role in Disney's "Obi-Wan Kenobi" series) along with her writing and producing duties on "Pen15" — the Hulu comedy series that she co-created with co-star Anna Konkle and which has been the recipient of multiple Emmy nominations over the course of its two seasons. In fact, this multi-hyphenate career path resembles that of Glover himself as well — the singer/actor/writer created the hit FX series "Atlanta" in addition to starring in it.
Not much is known about the direction this new "Mr. and Mrs. Smith" series will take, which is based on director Doug Liman's 2005 movie starring power couple Brad Pitt and Angelina Jolie in the title roles. The husband and wife, both of whom have been living double lives as spies during the entirety of their marriage, are each tasked with killing the other, and sparks — believe it or not — end up flying. Glover will serve as the co-creator and executive producer on the Prime Video series, along with Francesca Sloane who is also credited as the showrunner. Both are working on the Amazon series as part of their overall deals with the studio. Stay tuned for more details as they come in.