Michael Bay Gave His Stars Free Rein On The Set Of Ambulance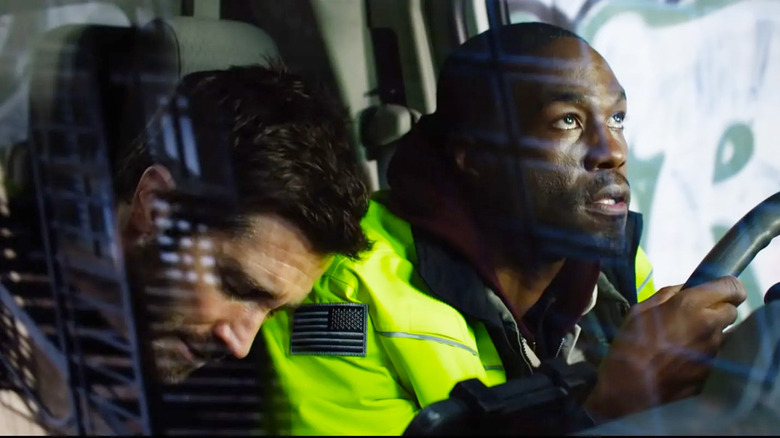 Universal Pictures
Michael Bay is a director who's come to be synonymous with explosions, bared midriffs, and of course, his ego. Megan Fox once famously called him a "tyrant" on set (among other things). And it's true that he doesn't seem to be big on compromise. But according to Ben Affleck, who starred in Bay's "Armageddon" and "Pearl Harbor," it's all a byproduct of his singular vision.
"You may like it, you may not — but those movies are him without compromise," Affleck told GQ in 2011. And while his latest project, "Ambulance," is poised to deliver the Bayhem we know and (begrudgingly) love, the production seemed like much more of a collaborative effort this time around.
Come what Bay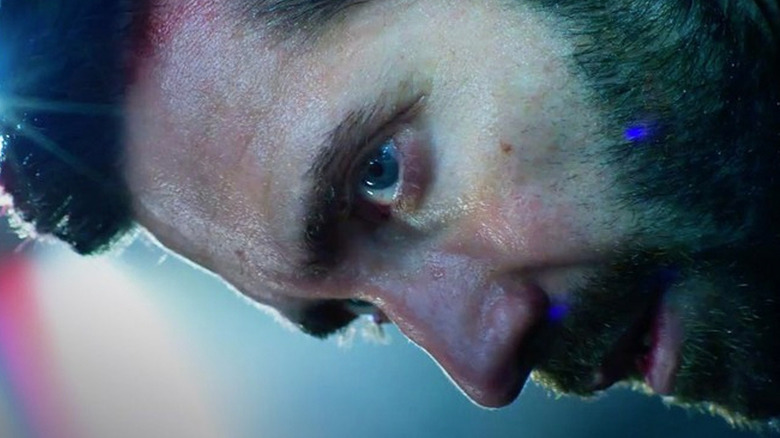 Universal Pictures
"Ambulance" stars Jake Gyllenhaal and Yahya Abdul-Mateen II as two brothers who, after a bank heist gone wrong, hijack an occupied ambulance to make their escape. Gyllenhaal especially feels right at home playing a zany, manipulative master thief. The actor dials up the chaotic energy that made his turns in "Okja" and "Spider-Man: Far From Home" such pleasant surprises — and, to Bay's credit, it's a performance he actively encouraged.
"I did a lot of improvisation with Michael," Gyllenhaal told Radio Times. "So I got big and wild, and that was the fun we had. And he used a lot of it."
The ability to improvise on set was also a huge draw for A Martinez, who plays Papi in the film. Though each scene was written to completion, Martinez told MovieWeb that nothing was all-out set in stone:
"[W]hen you're doing it, anything that happens that seems to pop in the moment can be pursued, and often is pursued. A lot of ideas just come off the top of [Bay's] head. He just leans up from behind the lens and posits an idea and challenges you."
It's interesting to see such a shift in the director's methods, especially after years of cautionary tales about actors getting chewed out — or, in Josh Duhamel's case, "Bay'd" — on-set. Now, Bay seems to welcome input from his performers. He even relinquished the camera to Gyllenhaal at one point, allowing him to shoot scenes here and there. Perhaps time has tempered the director's dictatorial ways. But if the film's improvised stunts are any indication, his high-octane vision remains firmly intact.