Halo Clip: Cortana And Dr. Halsey Argue Over An Unconscious Master Chief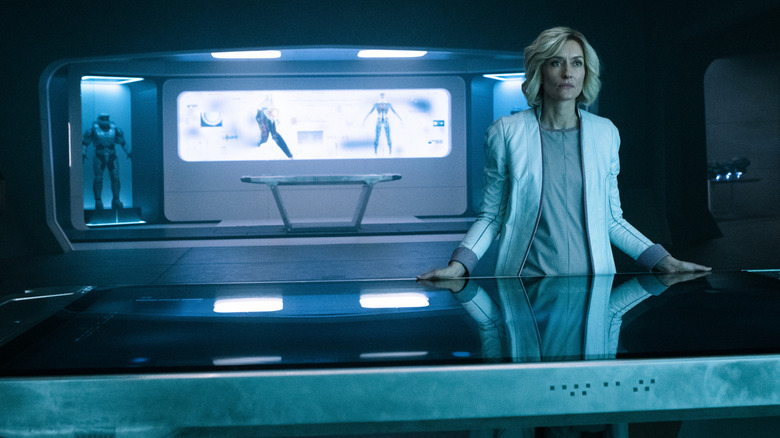 Paramount+
A "Halo" adaptation is something that has been talked about in the theoretical sense for so long that it's a little hard to believe the show is actually here. More to the point, we're already well into the first season's run on Paramount+, with the third episode just around the corner. To that end, we have a brand new clip from "Halo" to exclusively share from the forthcoming chapter in the adventures of Master Chief, and it brings a familiar face (sort of) to the party in the form of none other than Cortana. Let's have a look-see.
Halo episode 3 clip
The clip focuses on Cortana, as voice by Jen Taylor, who has played the part in the video games from the very beginning. While the voice and the general look may be familiar, the character has been redesigned for the purposes of the show. Aside from that, we finally are getting to the relationship between Cortana and Master Chief (Pablo Schreiber), engineered in this case by Natascha McElhone's Dr. Halsey. So, while the show is very much diverting from the "Halo" games, we are venturing into stuff that should feel close to home for those who have played the games for some time.
The whole thing is a bit tense, as Cortana and Halsey are at odds a bit, and it ends on a kind of ominous note. For a little more context, here is the synopsis for the upcoming episode, titled "Emergence:"
John meets his new partner, and he discovers secrets inside his own memory. Kwan wants to return to Madrigal to continue her people's fight for independence, but Soren has other plans for her. Makee initiates her plan to retrieve the Madrigal object, with deadly consequences.
Familiar territory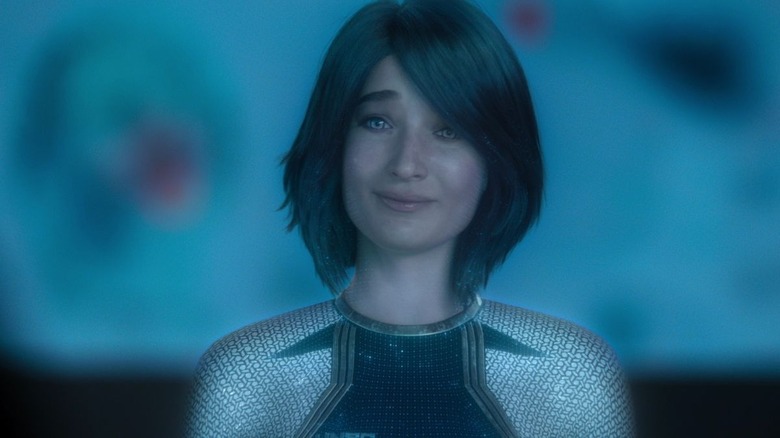 Paramount+
It is understandable that fans with a connection to the games for 20 years might have a bit of hesitation with the show diverging from the source material so heavily. But it appears some familiar dynamics are coming, and this clip very much tees up the ball for a familiar relationship between Master Chief and Cortana. Marrying the new with the old may well be just what this show needs. And let's be honest, a lot of shows take a few episodes to truly get going, and with "Halo" season 2 already confirmed, it may well be worth seeing where this ride is headed.
The cast for the show also includes Bokeem Woodbine ("Fargo"), Shabana Azmi ("Fire"), Natasha Culzac ("The Witcher"), Olive Gray ("Half Moon Investigations"), Yerin Ha ("Reef Break"), Bentley Kalu ("Avengers: Age of Ultron"), Kate Kennedy ("Catastrophe"), Charlie Murphy ("Peaky Blinders") and Danny Sapani ("Penny Dreadful"). Also joining the cast as original characters are Ryan McParland ("6Degrees"), Burn Gorman ("The Expanse") and Fiona O'Shaughnessy ("Nina Forever").
"Halo" episode 3 debuts this Thursday on Paramount+.