More People Watched Moon Knight Than Hawkeye, But Loki Is Still The King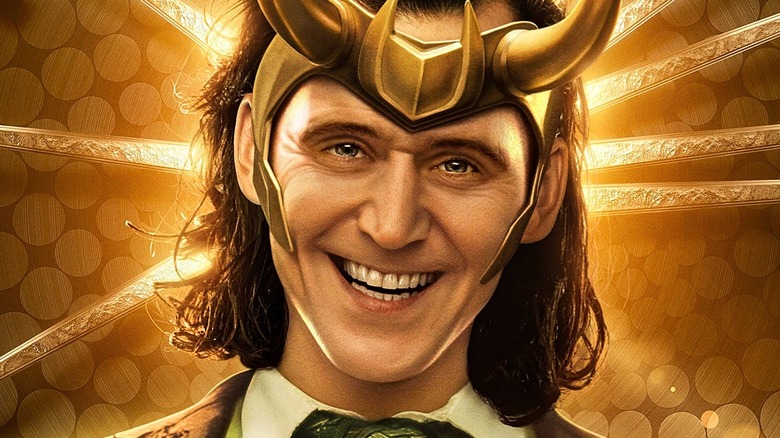 Marvel Studios
In the first five days of its premiere, from Wednesday to Sunday, more Disney+ subscribers watched "Moon Knight" than "Hawkeye," the next-most-recent streaming series set in the Marvel Cinematic Universe. Yet the star power of Oscar Isaac wasn't quite enough to bait more eyes to the platform than "Loki," which remains the most-watched premiere for a Marvel or Disney+ series thus far.
Samba TV reports that 1.8 million U.S. households tuned into the premiere of "Moon Knight" in its first five days. This puts "Moon Knight" on the same viewership level as "The Falcon and the Winter Soldier" and ahead of "WandaVision," the latter of which debuted with a viewership of 1.6 million households. According to Deadline, Samba TV draws data from 3 million SmartTV households in the U.S., and it only counts them as a view if they continue watching for five minutes or more. This is similar to the metric Netflix uses, which only tallies views of two minutes or more.
"WandaVision" premiered on a Friday, as did "The Falcon and the Winter Soldier." Since moving its big series premieres from Friday to Wednesday, Disney+ has seen an uptick in viewership numbers. "Loki," which also had the benefit of arriving in early summer, pulled in an impressive 2.5 million viewers in its first five days, well above that of any other Disney+ premiere. It's possible that having a longer MCU history than most of the other characters may have contributed to this — though Hawkeye first cameoed in the same movie, "Thor," back in 2011, and arrived as a fully-fledged superhero (albeit one who was brain-washed by Loki) in "The Avengers" the very next year.
Poe Dameron beats Boba Fett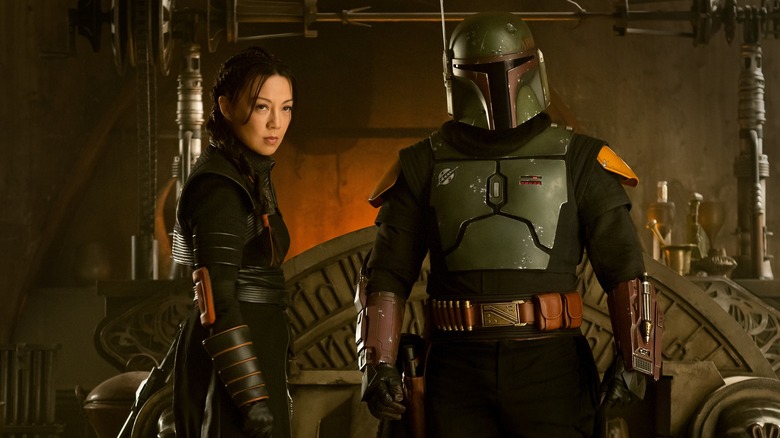 Lucasfilm
Boba Fett has a long screen history, dating back over 40 years, but "The Book of Boba Fett" was slightly below both "Moon Knight" and "The Falcon and the Winter Soldier" in its first five days, pulling in viewership in 1.7 million U.S. households. Instead of watching an old bounty hunter like Fett struggle with gladiator Wookies and such on the sand planet of Tatooine, it seems a few more people would rather watch Isaac — who played Poe Dameron in the "Star Wars" sequel trilogy — playing multiple personalities in a single body as Moon Knight, the earthly champion of the Egyptian moon god Khonshu.
"Loki" also maintains the record for most-watched season finale on Disney+, with viewership in 1.9 million households, while Pixar's straight-to-streaming film, "Turning Red," tied its premiere in three days alone to become the most-watched Disney+ movie premiere yet, with viewership in 2.5 million households.
Are you watching "Moon Knight?" If you haven't seen it yet, here's the synopsis:
Moon Knight follows Steven Grant, a mild-mannered gift-shop employee, who becomes plagued with blackouts and memories of another life. Steven discovers he has dissociative identity disorder and shares a body with mercenary Marc Spector. As Steven/Marc's enemies converge upon them, they must navigate their complex identities while thrust into a deadly mystery among the powerful gods of Egypt.
"Moon Knight" is currently streaming on Disney+, with the second episode due to arrive on Wednesday, April 6, 2022.