Cruella And Pam & Tommy Director Is Taking On The GameStop Stocks Fiasco Next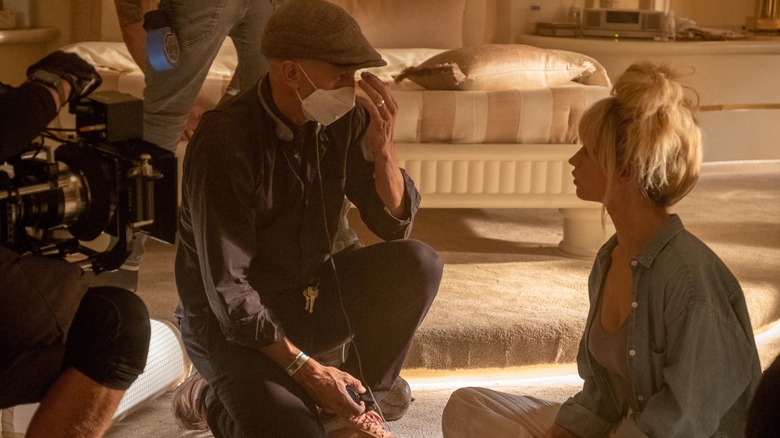 Hulu
Director Craig Gillespie ("Cruella," "I, Tonya," "Pam & Tommy") is on board to direct an upcoming MGM feature film about the GameStop stock fiasco, according to Deadline. The script is an adaptation of New York Times bestselling author Ben Mezrich's "The Antisocial Network." The rights to Mezrich's book were bought while it was still in proposal form (an author's dream!) back in January 2021.
I'm not going to pretend to have a firm grasp on the stock market in general, or what happened with GameStop specifically in 2021, but here's a very brief recap. Nowadays, it's much easier to simply download a new video game than it is to head out to buy a physical copy of it. That has put video game retailers in a difficult situation. I remember standing outside of one of those stores in a long line when a new game or system was coming out. Now I don't even need to give the butt impression on my couch a chance to disappear to get myself a new video game.
In the midst of the pandemic's height, regular investors decided (as Trevor Noah explains in this very funny video) to "short" GameStop's stock, which means to bet against the store's success. A group of amateur investors, redditors, some people who appeared to be doing this as a lark, and gamers with nostalgia for the brick and mortar store made memes asking people to take down the more serious investors by buying up the company's worthless stock. That put GameStop in a really good position (in theory), and conventional investors lost a lot of money. And since Hollywood loves a story where the little guys win, that event is being adapted for the big screen.
One of a number of films about the first meme stock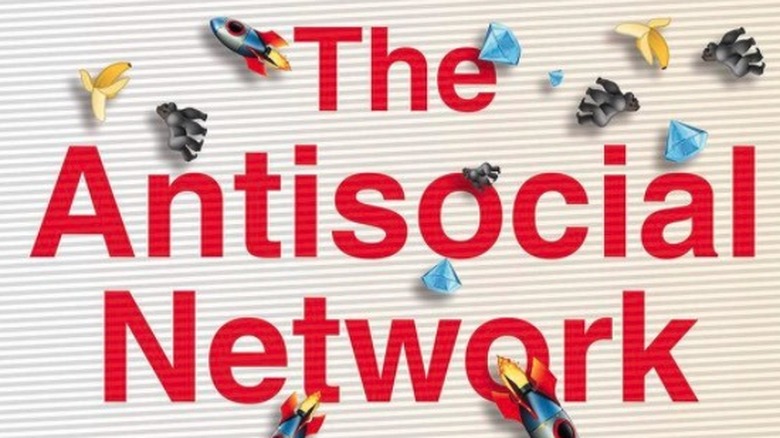 Grand Central Publishing
The book proposal appeared a week after the events began on Wall Street, and a number of projects around the event appeared very quickly. 
Lauren Schuker Blum and Rebecca Angelo are set to write the screenplay. MGM's Michael De Luca will produce, as he did on "The Social Network," which was based on Mezrich's earlier book "The Accidental Billionaires: The Founding of Facebook, a Tale of Sex, Money, Genius and Betrayal." Aaron Ryder of Ryder Picture Company will also produce, while Gillespie, Mezrich, Kevin Ulrich, and Cameron and Tyler Winklevoss will executive produce. The film will begin production either late this summer or early fall. 
Gillespie's "Pam & Tommy" aired on Hulu earlier this year, giving us a sympathetic look at the release of Anderson and Lee's sex tape that was stolen from them. "Cruella" told the origin story of one of Disney's most notorious dog-hating villains and gave her a more sympathetic origin than many fans expected. (A sequel is on the way with both Gillespie and star Emma Stone.) Whether or not general audiences will care about the GameStop stock fiasco remains to be seen, but perhaps that sympathetic lens will provide a way in for people whose eyes glaze over when stocks come up in conversation.