Squid Game Director Lines Up His Next Project - Killing Old People Club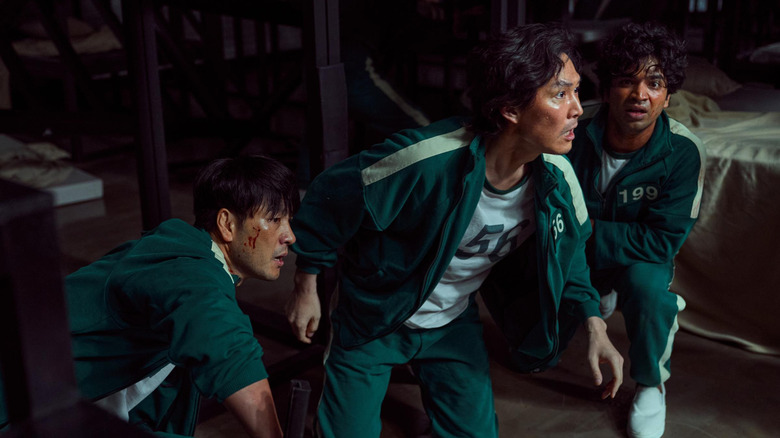 Netflix
While everyone has been pestering "Squid Game" writer, director, and creator Hwang Dong-hyuk about his plans for a second season, he's been off prepping a new way to both fascinate and traumatize the masses: His newest feature film, "Killing Old People Club," which has the working title "K.O. Club." Fortunately, this is a work of fiction, not a terrifying group of heathens banding together to commit crimes. Planned as his next movie, the title is adapted from the book by Italian novelist and philosopher Umberto Eco.
During a session with MipTV (via Variety), Dong-hyuk shared that he has already written a 25-page treatment and described the project as "another controversial film" and "more violent than 'Squid Game.'" It might be difficult to picture something more violent than a series that twisted harmless childhood memories into the gamified murder of hundreds, but whatever imagination we lack, Dong-hyuk can surely fill in. The South Korean filmmaker has a track record for existentially bleak subject matter, and it's not difficult to envision things getting dark when the phrase "killing old people" is featured in the title. In fact, Dong-hyuk followed up his description by joking that he may have to "hide from the elderly" following the film's release. No specific plot points were revealed, but that title sure does paint a vivid picture. (Is anyone else having war flashbacks to "Midsommar?")
Hwang Dong-hyuk strikes again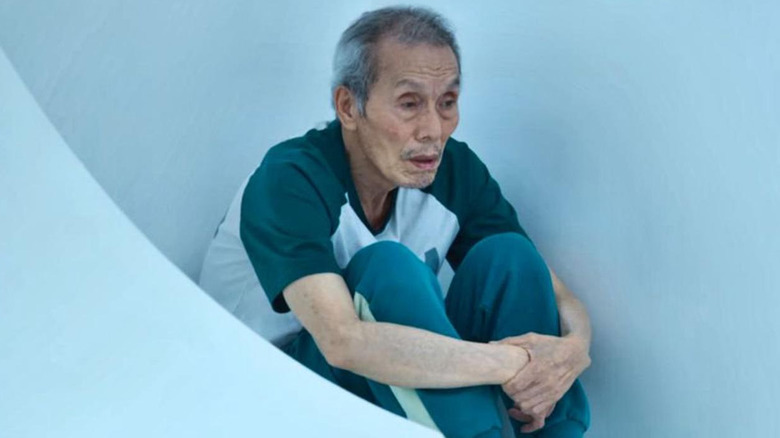 Netflix
On the bright side, Dong-hyuk will be safe from the elderly for at least another few years. While no timeline has been announced for either "The K.O Club" or the next season of "Squid Game," Dong-hyuk expressed his hope that the second season would be streaming on Netflix by 2024. There was a bit of a wait for official confirmation, but the show's continuation was no big surprise given its massive popularity. Following an eventful awards season, the series creator is now set to return home to South Korea to begin writing the season. This likely means that his feature follow-up will come after that, months or years further down the line.
Dong-hyuk and the other masterful minds behind "Squid Game" have been on the receiving end of praise since the series first launched, which has only been amplified by a gilded awards season. "Squid Game" has claimed 3 SAG Awards, a Golden Globe, and a special AFI award, to name a few. During the same chat with MipTV, Dong-hyuk said that the highest praise of all didn't come from a statue, but from one of his heroes:
"Steven Spielberg told me 'I watched your whole show in three days and now I want to steal your brain!' It was like the biggest compliment I ever got in my life because he's my film hero. I grew up watching his movies."
One can't help but wonder if Spielberg might turn against him once "The K.O. Club" hits screens — though once the horrors subside, it'll just be another opportunity to marvel at Dong-hyuk's mind.