Movies By Squid Game Creator Hwang Dong-Hyuk You Should Watch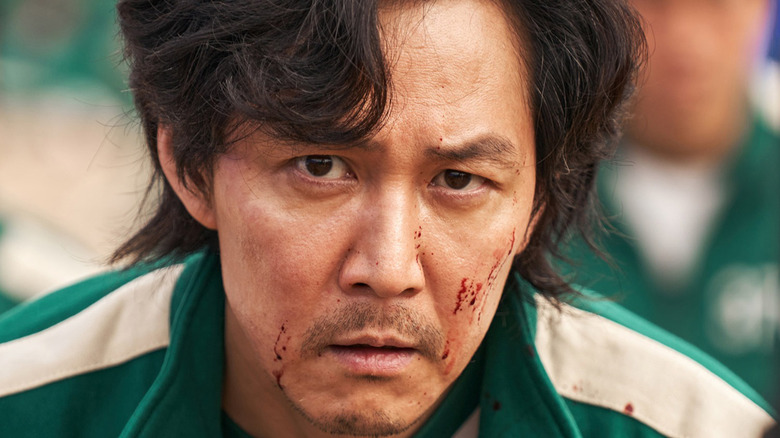 Netflix
Writer/director Hwang Dong-hyuk spent over a decade trying to get "Squid Game" off the ground, but the series about hundreds of contestants in need of money competing in children's games to the death isn't the first creation from Dong-Hyuk. The South Korean filmmaker attended the University of Southern California where he earned his M.F.A in Film Production, completing the short films "Heaven & Hell," "Desperation," and "Miracle Mile," the latter of which screened at over 40 international film festivals and won several awards, including the DGA Student Film Award and Student Emmy Award.
By now you've probably binge-watched the hit Netflix series "Squid Game" and, if you're not too emotionally devastated, likely looking for more content to fill the void left behind. Luckily, the success of "Squid Game" has made some of Dong-hyuk's films readily available for western audiences through Netflix, and they're more than worth checking out, especially considering the films cover a wide variety of genres. Hwang Dong-hyuk can really do it all.
Before bringing the visually astounding and socially relevant Squid Game to life, Hwang Dong-hyuk directed several acclaimed South Korean feature films â€" and now, three of those movies are available on Netflix in The US! pic.twitter.com/FV0nUQV91D

— Netflix (@netflix) November 3, 2021
The Fortress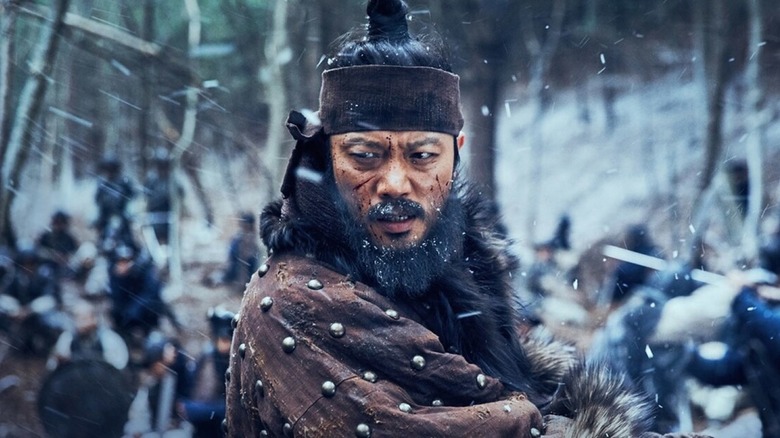 Netflix
In this 17th century historical drama, King Injo and his retainers seek refuge in a fortress in Namhansanseong as the Qing dynasty forces from China invade Korea. The king's advisers are in a constant debate as to what course the king should take, but time is limited as his people struggle, suffer, and die while seeking protection in the fortress. Lee Byung-hun plays the Korean Joseon politician and Neo-Confucian scholar Choi Myung-kil in what is arguably his greatest performance. Byung-hun has since successfully transitioned to Hollywood pictures, showing up in "Squid Game" as well as portraying Storm Shadow in "G.I. Joe: The Rise of Cobra" and its sequel "G.I. Joe: Retaliation," as well as becoming the first South Korean actor to present an Oscar and (alongside Ahn Sung-ki) one of the first South Korean actors to imprint their hand and footprints on the forecourt of Grauman's Chinese Theatre. Dong-hyuk successfully made a historical war epic, proving there's no limit to his talent.
Miss Granny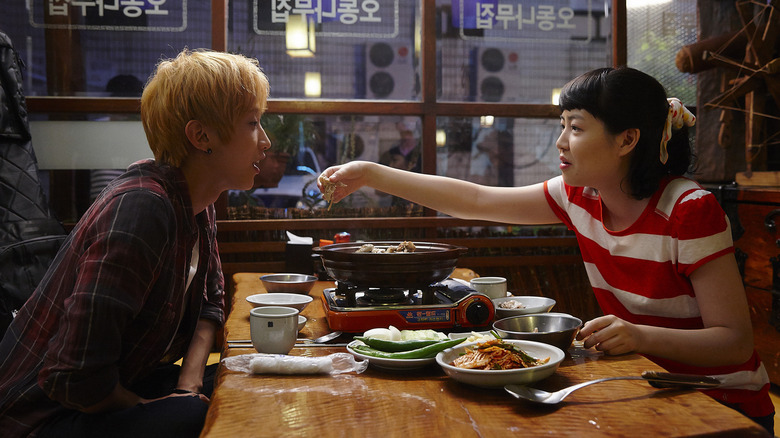 CJ Entertainment
Considering Hwang Dong-hyuk's track record of existential and deeply serious subject matter, it may surprise many to know that he's also responsible for one of the most successful South Korean box office comedies. 2014's "Miss Granny" is his own play on a "Freaky Friday" or "Seventeen Again" style comedy, with Na Moon-hee starring as a foul-mouthed, stubborn, and shameless woman in her 70s named Oh Mal-soon who magically finds herself in the body of her 20-year-old self (Shim Eun-kyung) after having what she believes will be her funeral portrait taken at a mysterious photography studio. The comedy was a massive hit in South Korea, and became the 13th highest grossing Korean film of all time. Even with its silly and derivative plot, Dong-hyuk brings a unique charm to the story, dissecting what truly makes us human and what makes life worth living.
Silenced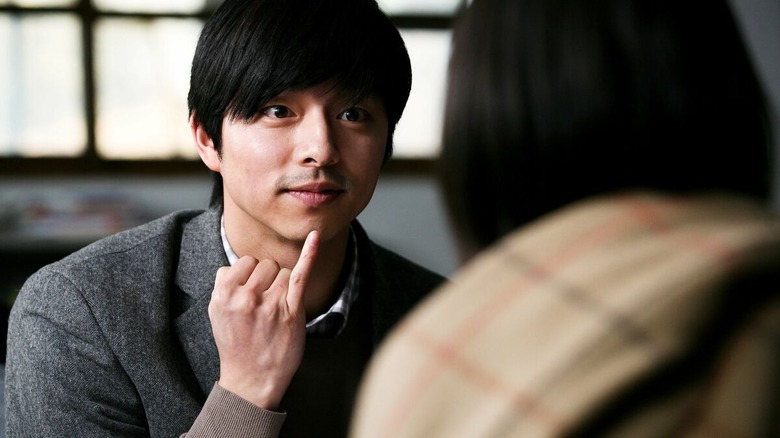 Netflix
Hwang Dong-hyuk's most difficult film is also one of his best, the 2011 crime drama, "Silenced." The film is based on the book "The Crucible" by Gong Ji-young and centers on real events that took place at Gwangju Inhwa School for the hearing-impaired, where Deaf students were physically and sexually abused by faculty members for over five years. Gong Yoo (who starred in "Train to Busan" and also appears in "Squid Game") plays Kang In-ho, an art teacher who works with a human rights activist to put an end to the abuse at the school and the systems in place that protect the perpetrators. "Silenced" is incredibly powerful but based on the subject matter, is understandably difficult to watch at times. However, Dong-hyuk's ability to humanize characters and tackle difficult subjects à la "Squid Game" is well on display with this one.