Guardians Of The Galaxy Vol. 3: Adam Warlock Thwarts James Gunn's Attempt To Take His Photo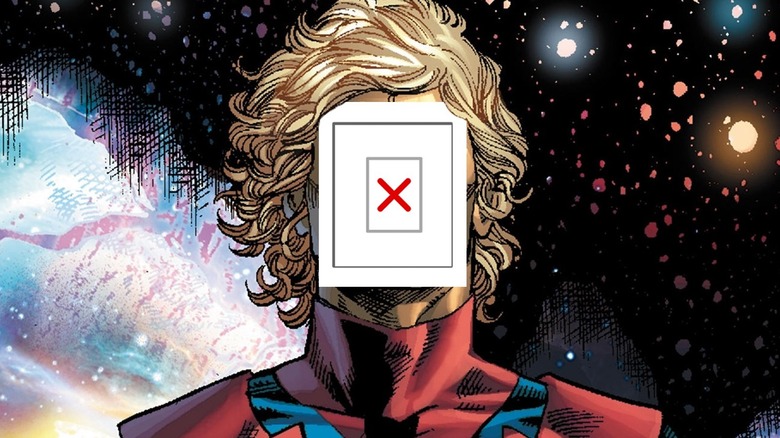 Marvel Comics
As we move ever closer to the release of "Guardians of the Galaxy 3," Marvel fans are naturally speculating about what the character of Adam Warlock will look like in live-action. The role will be played by Will Poulter, and apparently the man cannot be photographed in costume.
I'm kidding, of course, but today director James Gunn tweeted out an attempt. He explained, "I was taking a photo of me & Adam Warlock on the set of #GotGVol3 and somehow this is what I got. #CosmicPowers"
I was taking a photo of me & Adam Warlock on the set of #GotGVol3 and somehow this is what I got. 😳 #CosmicPowers pic.twitter.com/1Ew3spDKf6

— James Gunn (@JamesGunn) April 1, 2022
The photo is a blur of colors, presumably due to some kind of cosmic interference. I love this sort of tease, which gives us a peek at the colors of his costume, but nothing spoiler-y. If you recall the end credits scene of "Guardians of the Galaxy Vol. 2," Adam Warlock was being created by Elizabeth Debicki's golden character Ayesha. Sort of. She kind of grew him in a golden chamber. 
In the comics (and I'll admit I'm not as familiar with the character as I want to be) Adam Warlock has a crazy history. He's been both a villain and a hero, and he has some crazy fashion sense. Just go look up some pics of his one-piece bathing suit sort of outfit. 
Hero or villain, or maybe both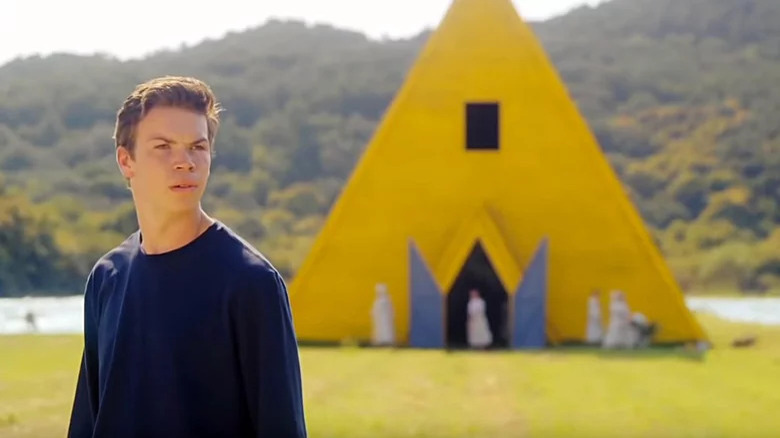 A24
Adam Warlock was a big part of the Infinity Gauntlet miniseries and storyline in the comics, but he hasn't yet been seen in the Marvel Cinematic Universe outside of that end credits scene. There is no information about what kind of role he'll play in "Guardians of the Galaxy Vol. 3." He could be a villain, he could be a hero, or he could start as a villain and end up a hero. I vote for the third, but I trust in anything James Gunn is doing, so whatever we see, I'm sure I'll be very happy. 
"Guardians of the Galaxy 3" will also feature the return of Gamora (Zoe Saldaña), Peter Quill, aka Star-Lord (Chris Pratt), Rocket (voiced by Bradley Cooper, motion captured by Sean Gunn), Nebula (Karen Gillan), Groot the tree (voiced by Vin Diesel), Mantis (Pom Klementieff), and Drax (Dave Bautista). Sylvester Stallone will return as Stakar Ogord, Sean Gunn will once again play Kraglin, and Chukwudi Iwuji (recently seen in Gunn's TV series "Peacemaker") is playing an as-yet undisclosed role. 
Will Poulter is known for his work in "Midsommar," "Black Mirror: Bandersnatch," "Detroit," and "The Revenant." I am so hyped for this movie! 
The Guardians will return first in a holiday special on Disney+ this December, and "Guardians of the Galaxy Vol. 3" is set for release on May 5, 2023.