Superhero Bits: A Very Bizarre Morbius Promo, The Real Avengers: Endgame And Infinity War Budgets & More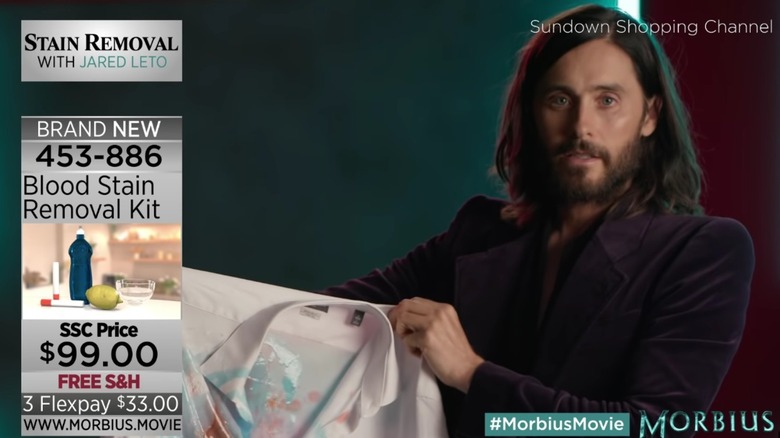 Sony Pictures
(Superhero Bits is a collection of stories, updates, and videos about anything and everything inspired by the comics of Marvel, DC, and more. For comic book movies, TV shows, merchandise, events, and whatever catches our eye, this is the place to find anything that falls through the cracks.)
In this edition of Superhero Bits:
"Morbius" gets an insanely bizarre promo.
Another very weird "Moon Knight" poster has been released. 
"Avengers: Infinity War" and "Endgame" were incredibly expensive.
A beloved DC character made his way to "Jeopardy!"
Naomi season 1 Fallout promo
Here is the official promo for the tenth episode of the first season of "Naomi" on The CW. For some reason, the particulars for this episode, such as the synopsis, who directed it, and who wrote it are not readily available right now as they typically are for the Arrowverse shows in the days leading up to the premieres of these episodes. In any event, this gives viewers a taste of what's to come when the show returns next week.
James Gunn shares a very sweet Peacemaker wedding dance video
"Peacemaker" ended up becoming a big hit for HBO Max earlier this year, arguably making an even larger impact than "The Suicide Squad," the movie that spawned the spin-off series for John Cena's character. One of the biggest elements of the show was its opening credits sequence, which featured a memorable song and dance routine with the cast. Now, series director/creator James Gunn has shared a very sweet video of a recently married couple who incorporated the dance into their wedding. It's nice to see this DC show spreading such joy, despite being so very violent and R-rated.
The Flash season 8 Reckless promo
Here is the official promo for the tenth episode from the eighth season of "The Flash" on The CW:
Barry's (Grant Gustin) desire to keep Team Flash safe is tested when Frost (Danielle Panabaker) recklessly courts danger as she tries to stop the "Black Flame", meanwhile, Iris, (Candice Patton) tries to help a teen girl reunite with her mother but unintentionally does more harm than good.
Kellie Cyrus directed the episode, which was written by Jess Carson.
Classic Loki figure from Hot Toys
The folks at Hot Toys have unveiled a new figure inspired by the "Loki" show on Disney+, specifically modeled after Richard E. Grant's "classic Loki" from within the Marvel multiverse. The 1/6 scale figure is more than 12 inches tall and features 30 points of articulation, which means the figure does a whole lot in addition to capturing the likeness. The figure is expected to ship between the second and third quarters of 2022. Full details can be found on the company's website by clicking here.
Check out another very weird Moon Knight poster
For those who have watched the first episode of "Moon Knight" on Disney+, it has become clear that this is not another by-the-numbers Marvel Comics adaptation. This is a pretty bizarre show within the confines of the MCU and the marketing is truly beginning to reflect that. First, we had a poster that featured a goldfish in a blender. Now? A cupcake. A delicious-looking cupcake, but a cupcake nonetheless. Not the kind of thing we're accustomed to with big superhero projects, and yet, here we are. "Moon Knight" returns next Wednesday with a new episode on Disney+.
The Marvel Halloween special featuring Werewolf by Night has begun filming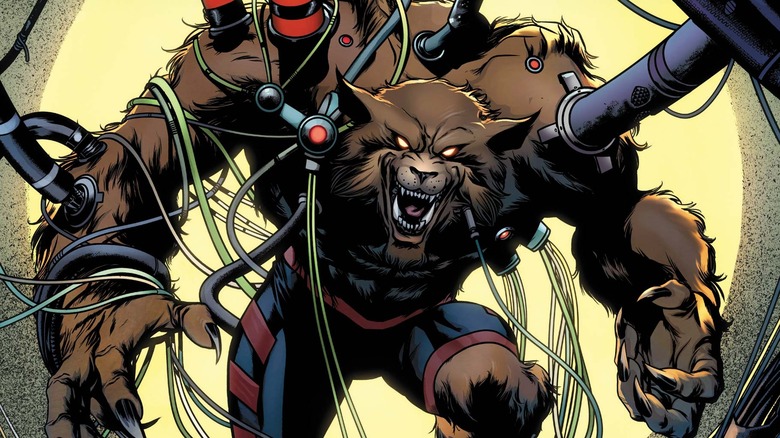 Marvel Comics
As reported by The Direct, it appears that the untitled Marvel Halloween special for Disney+ has begun filming in Georgia under the working title of "Buzzcut." This is just a name used for the purposes of production, but the news was revealed via the state's official "now filming" website, which means it could well be ready in time to debut on the streaming service this Halloween season. Little has been revealed about the special, but it will center on the character of Werewolf by Night, with Oscar-winning composer Michael Giacchino making his feature directorial debut. We'll be sure to keep you posted as further details are made available, so be on the lookout.
Constantine was a Jeopardy! answer on a recent episode
As was pointed out in the above tweet, none other than John Constantine, the popular DC Comics character who has been a fan favorite for some time, was recently an answer on the long-running game show "Jeopardy!" The clue made use of both the Keanu Reeves movie "Constantine," as well as the short-lived show that featured Matt Ryan in the lead role (though Ryan has gone on to reprise the role many times, both in animated projects as well as on The CW's "Legends of Tomorrow").
Avengers: Infinity War and Endgame were even more expensive than we thought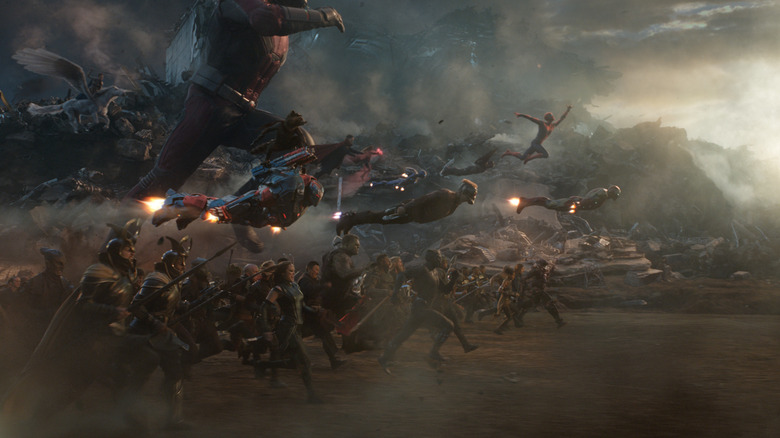 Marvel Studios
It has not exactly been a secret that 2018's "Avengers: Infinity War" and 2019's "Avengers: Endgame" were wildly expensive movies to produce. However, in a recent talk during the Sands International Film Festival of St. Andrews (as reported by Deadline), co-director Joe Russo explained that "each of those movies was $500 million plus." So that means that it cost Disney and Marvel Studios $1 billion or more to get these gigantic blockbusters to theaters. That said, the bold bet paid off as they made a combined $4.7 billion at the box office and "Endgame," for a time, was the highest-grossing movie in history. Still, the steep price tags certainly eats into the profit.
Morbius stain removal promo
Yes, it is true that "Morbius" is finally making its way to theaters tonight after years of Sony having to delay Jared Leto's Marvel movie. But it is also true that the early critical response has been downright lousy, with this movie earning some of the worst reviews for a Marvel movie in years. Be that as it may, Sony has a movie to promote and the above promo ranks as one of the weirdest bits of advertising you're likely to see. It sees Leto making a fake infomercial to showcase how to get blood out of clothing, given that the movie focuses on him becoming a vampire. It's haphazard, low energy, strange, and moves at a blistering pace. Check it out for yourself above and, for those who are morbidly curious, "Morbius" arrives in theaters tonight.