Obi-Wan Kenobi's First Two Episodes Will Premiere Later Than You Thought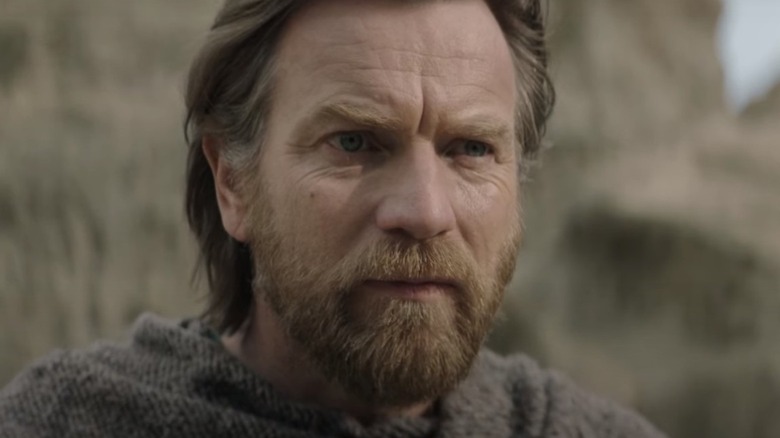 Disney+
Bad news, "Star Wars" fans: It seems we'll have to wait a little longer before we can watch the premiere of "Obi-Wan Kenobi." 
The new Disney+ prequel series is set 10 years after the dramatic events of "Revenge of the Sith," where Anakin Skywalker, now going by Darth Vader, led a galaxy-wide genocide of all Jedi. Following an emotional and climactic battle on the fiery land of Mustafar, Obi-Wan Kenobi left his best friend and former Jedi apprentice for dead (to be fair, he did leave him without any limbs and burning to a crisp). 
So what does an aging Jedi Master do after he is forced to retire because his job literally does not exist anymore? Why he moves to sunny, sandy, boring Tatooine, of course! We know he's there to look after young Luke Skywalker, while leaving Leia alone for some reason, while also having the occasional running into the deathly Inquisitorius. 
Now, the anticipated return of Ewan McGregor as Master Kenobi is going to have to wait, because the show just had a release date change.
A premiere worth celebrating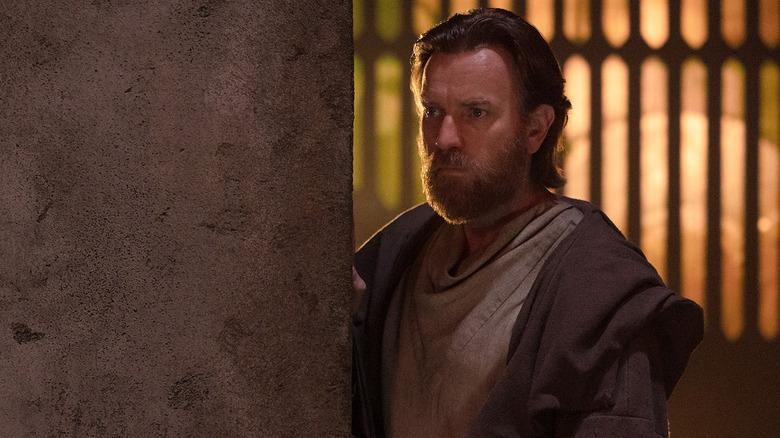 Disney+
McGregor himself revealed today on a Twitter video announcement that "Obi-Wan Kenobi" is no longer premiering on the real "Star Wars" day of May 25. Instead, the show is set to premiere two days later on Friday, May 27.
While this is obviously sad news for fans, there is a good side. Rather than waiting a whole week to watch the second episode of the limited series, "Obi-Wan" will premiere with two episodes instead of just one. Additionally, the Friday release date coincides with Star Wars Celebration in Anaheim, where we can likely expect a big premiere event.
Incoming transmission from Obi-Wan Kenobi... pic.twitter.com/t6Ugzdl7m4

— Star Wars (@starwars) March 31, 2022
It is unfortunate that the premiere will no longer be on a cool date, but those lucky enough to attend Star Wars Celebration will have a blast (assuming the episodes actually premiere at the event, and there's no reason to think they won't).
"Obi-Wan Kenobi" is one of the most anticipated TV releases of the year. Not only is the show bringing back McGregor as everyone's favorite sarcastic Jedi Master/Jesus stand-in, but it will also see John Williams return to the galaxy far, far away to score part of the series. This show also continues to prove just how popular the Clone Wars era of the "Star Wars" timeline is, as we see more and more stories dealing with the period between the prequels and the original trilogy be explored, with animated characters from the "Clone Wars" show making the jump to live-action.
"Obi-Wan Kenobi" is set to premiere on Disney+ with two episodes on May 27, 2022.