Star Wars Brings Back John Williams To Compose The Obi-Wan Kenobi Theme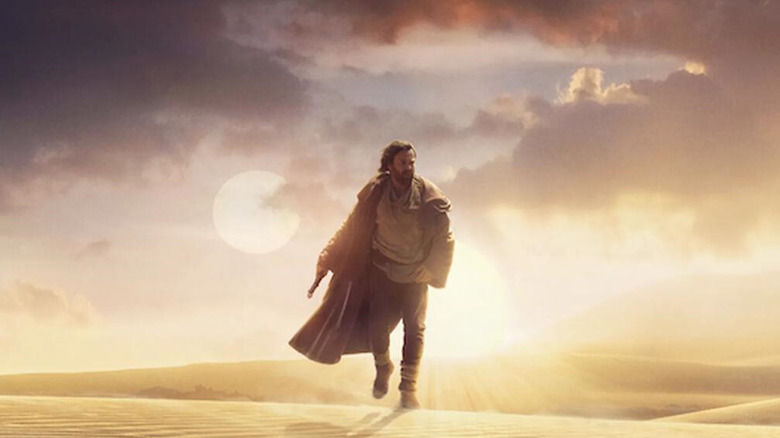 Disney
Commence the fanfare as conductor and multi-award-winning composer John Williams is returning to the "Star Wars" franchise for the tenth time. Two years past his ninth musical contribution to the extensive feature film series by providing the score for J.J. Abrams' "The Rise of Skywalker" (plus "Solo: A Star Wars Story" and a theme for Disneyland's "Star Wars: Galaxy's Edge" theme park), the 90-year-old pianist will be composing the theme for the new Disney+ series, "Obi-Wan Kenobi."
Originally conceived of as a movie, the show follows on the heels of the successful adjacent space opera, "The Mandalorian." It's about the iconic Jedi Master once played by Alec Guinness and more recently by Ewan McGregor since the "Star Wars" prequel films. The series premieres on Disney+ on May 25, 2022, where Williams' compositions (recorded just last week) will no doubt lift the Hero's Journey to dizzying, emotional heights.
The show's synopsis is as follows:
 The story begins 10 years after the dramatic events of "Star Wars: Revenge of the Sith" where Kenobi faced his greatest defeat, the downfall and corruption of his best friend and Jedi apprentice, Anakin Skywalker turned evil Sith Lord Darth Vader.
An icon, simply put
This is a big deal as Williams doesn't really do much composing for tv. His legacy is largely on the big screen, having collaborated with filmmakers like Irwin Allen, Richard Donner, and Steven Spielberg. The latter has tapped Williams to write the score for "The Fablemans" (which hits theaters in November of this year) as well as the next "Indiana Jones" entry in 2023. Next up on the performance agenda for Williams is the Vienna Philharmonic, which he'll conduct on March 12 and 13, and following that up with the Philadelphia Orchestra on April 19 and 21, the Pittsburgh Symphony on April 25, and finally the Los Angeles Philharmonic at the Hollywood Bowl from Sept 2 – 4.
As for "Obi-Wan Kenobi," it's unknown at this time if Williams has revamped one of the themes he created for George Lucas' prequel films in which McGregor played Kenobi ("The Phantom Menace," "Attack of the Clones," and "Revenge of the Sith"), or if he's composed something entirely new for the series. Either way is possible since the show is supposed to take place after the events of "Revenge of the Sith." It's also not known yet who will be scoring the episodes themselves, but we'll keep an eye on the situation and bring updates as they come.