Shout! Factory Is Launching A Horror Streaming Channel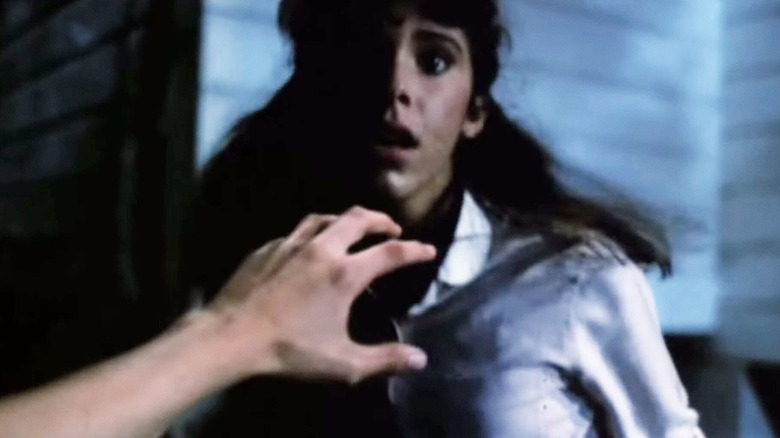 United Film Distribution Company
I know what you're thinking: we don't need a new streaming service. There are million options already, why add one more? Well, when you have the folks behind Shout! Factory and Scream Factory deciding to stake a claim in the streaming world then you have our attention.
Physical media collectors will know Shout! and Scream Factory as being the tip of the top for US genre releases. They're like the Criterion of schlock, treating each title with respect, springing for extra features, commentaries and the best possible transfers for what most hoity-toity cinephiles would view as trash cinema.
What's great about their physical media releases is they'll go between giant horror staples like "Friday the 13th" or "Halloween" and way more obscure genre fair, like "Galaxy of Terror" or, one of my personal favorites, "Sleepaway Camp." These lesser known gems get the same white glove treatment as their more famous counterparts. 
It was announced today that Scream Factory will not only be working their physical media magic, they're also getting their own streaming offshoot of the Shout! TV apps. Debuting April 15, 2022, Scream Factory TV will be launching with an offering of both streaming films and video on demand titles via Amazon Fire TV, Roku, Apple TV and Android.
The Movies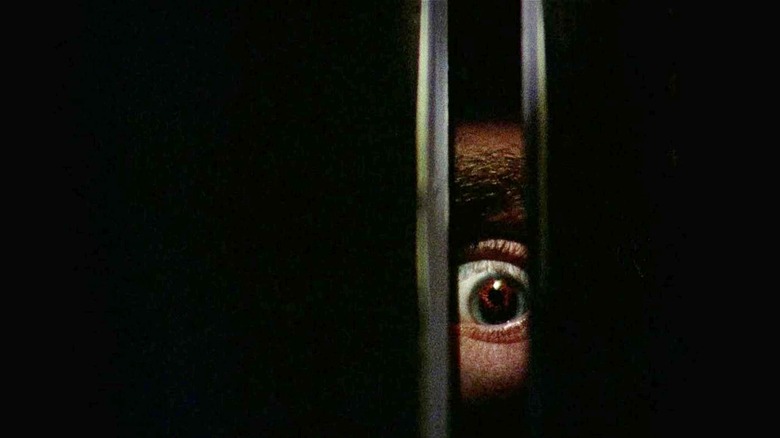 Warner Bros
Here's the full rundown of the 30 titles available at launch:
"Bad Moon"
"Black Christmas"
"Carnival Of Souls"
"The Cat O' Nine Tails"
"Chopping Mall"
"Class Of 1984"
"Communion"
"The Company Of Wolves"
"The Crush"
"Dark Star"
"Day Of The Dead"
"The Exorcist III"
"Forbidden World"
"Galaxy Of Terror"
"House On Haunted Hill"
"Humanoids From The Deep"
"The Last Man On Earth"
"Magic"
"Night Of The Demons"
"Night Of The Living Dead"
"Nightbreed: Director's Cut"
"Nosferatu"
"Piranha (1978)"
"Silent Night, Deadly Night: Part 2"
"Sleepaway Camp"
"The Slumber Party Massacre"
"The Stepfather"
"Willard"
"Witchboard"
"Witchery"
There are some gems in there. I highly recommend Joe Dante's "Piranha," which has long been one of my favorite "Jaws" knockoffs. "Sleepaway Camp" is a highly entertaining odd duck and has an ending that you have to see to believe. "Black Christmas" is one of the best horror movies ever made and the true father of the modern slasher ("Halloween" gets all the credit, but "Black Christmas" did it first). "Magic" is a creepy early turn by a pre-Hannibal Lecter Anthony Hopkins that also happens to feature a truly disturbing doll. "The Stepfather" is worth a watch, too. Before "Lost" this was the role that showed the world how great Terry O'Quinn was.
Honestly, there's something of value in all 30 of the launch titles, especially for horror fans. "Silent Night, Deadly Night: Part 2" is notorious for being one of the worst movies ever made (and it is), but it's also one of the most fun times you can have watching a movie. So even the stinkers have something to offer here.
We'll see how the Scream Factory TV service evolves. It's a crowded field, with Shudder pretty much dominating the horror streamer niche, but Shout! Factory and Scream Factory have some pretty impressive titles under their belt and could provide a valuable resource for horror hounds.