Bruce Willis Is Retiring From Acting Following Aphasia Diagnosis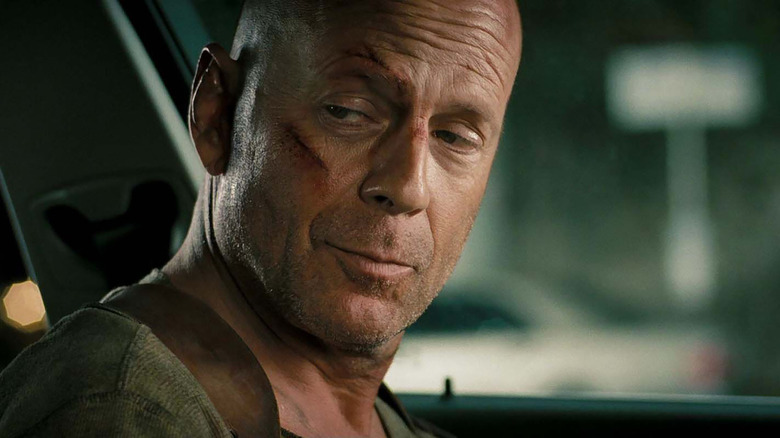 20th Century Studios
Actor Bruce Willis has had an incredible career for nearly 40 years. His breakout big screen role as John McClane in "Die Hard" in 1988 — following a successful TV run as the star of "Moonlighting" — cemented him as an action hero for the ages, and he's been a major Hollywood player ever since. In the past few years, Willis has taken on roles in a number of straight-to-video releases, with eight releasing in 2021 alone and another 11 due to release in 2022. Fans began to question both his performances in the films and his reasoning for doing them, though as rumors began swirling about Willis' deteriorating health, the jokes about his acting mostly turned to concern. 
Willis' daughter Rumer Willis released a statement today on behalf of the family, confirming that Willis will be retiring from acting. The statement also explains that Willis has been diagnosed with aphasia, which inhibits his cognitive abilities, and he will be taking time to spend with his family and live it up as best he can.
A legend retires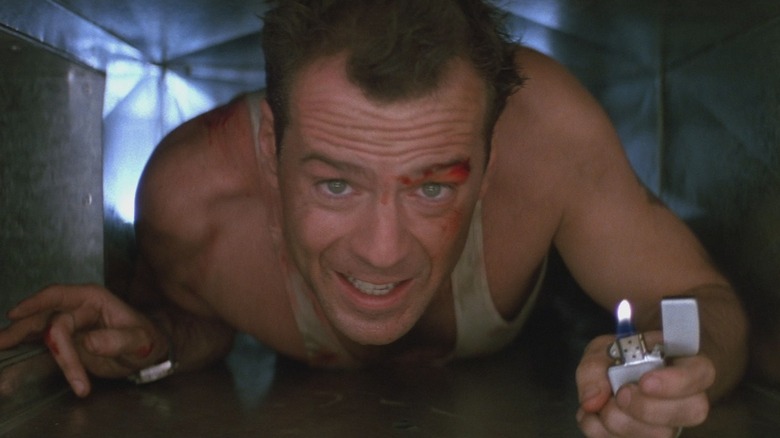 20th Century Studios
Rumer Willis posted on her Instagram account:
"To Bruce's amazing supporters, as a family we wanted to share that our beloved Bruce has been experiencing some health issues and has recently been diagnosed with aphasia, which is impacting his cognitive abilities. As a result of this and with much consideration Bruce is stepping away from the career that has meant so much to him. This is a really challenging time for our family and we are so appreciative of your continued love, compassion and support. We are moving through this as a strong family unit, and wanted to bring his fans in because we know how much he means to you, as you do to him. As Bruce always says, "Live it up" and together we plan to do just that.Love,Emma, Demi, Rumer, Scout, Tallulah, Mabel, & Evelyn"
Aphasia is a condition that slowly erodes a person's ability to communicate. Speech, speech recognition, and reading and writing become increasingly challenging as the parts of the brain that recognize those patterns stop working correctly. Aphasia often occurs as the result of a head injury or stroke, but can also happen as a result of any other trauma to the brain, including tumors or degenerative disease. The aphasia could easily explain why Willis was spotted wearing an ear-piece in some of his recent films to help him remember lines, and it could also explain rumors of him appearing disoriented on set. It also opens up a discussion about how much of his slew of final films were exploitative, or if Willis had fully consented in order to bank money for retirement. Whatever the situation, it's truly a shame to see one of cinema's greatest movie stars retiring on such a sad note. 
I hope retirement is good to Willis, and he gets to enjoy some rest, relaxation, and love with his family. Thank you for a lifetime of incredible movies, Mr. Willis.