Best Picture Winner CODA Is Heading Back To Theaters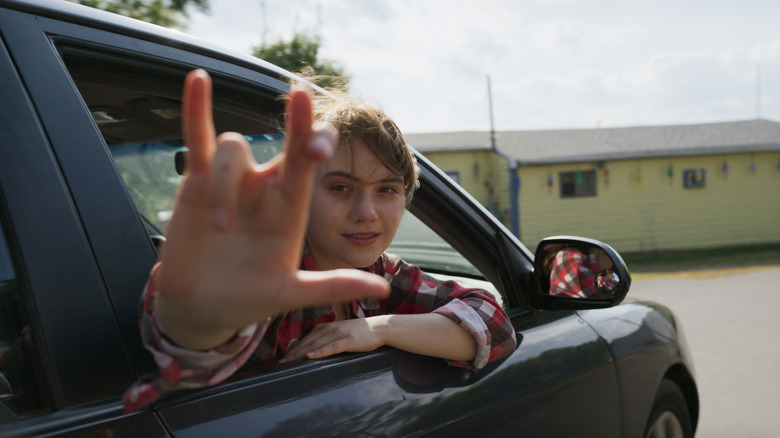 Apple TV+
Apple had a gigantic night at the Oscars over the weekend, with "CODA" winning Best Picture, making Apple TV+ the first streaming service ever to take home the top prize during Hollywood's biggest night. Now, following the historic win, the award-winning film is making its way back to theaters across the country this weekend, giving everyone (and we do mean everyone) the chance to see it on the big screen.
As reported by The Hollywood Reporter, "CODA" will be making its way back to theaters on over 600 screens beginning on Friday, April 1. What's more, it will be hitting theaters with open captions, making it accessible for the deaf and hard of hearing. The film puts a heavy focus on the deaf community, with actor Troy Kotsur becoming just the second deaf actor ever to win an Oscar for his work in the film. Erica Anderson, a film distribution executive for Apple Original Films and Apple TV+, had this to say about it:
"As our industry recognizes CODA with its highest honor, we're excited once again to bring this moving film to theaters so that audiences can share in the experience of watching it together. As with previous theatrical runs, all showings will have open captions, so that the film is accessible to the deaf and hard-of-hearing communities."
A victory lap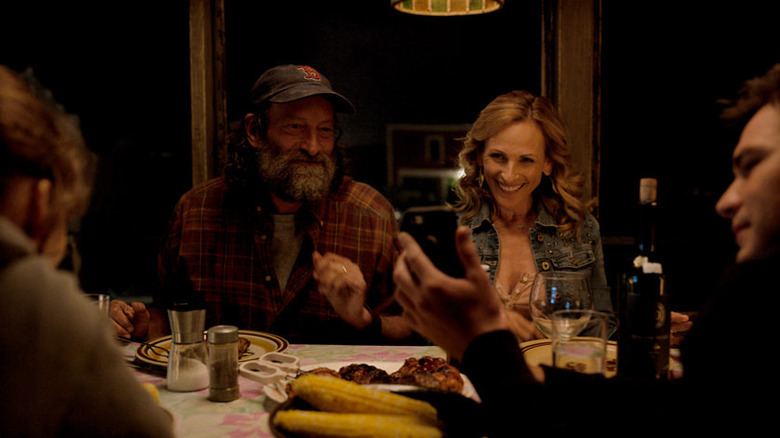 Apple TV+
This theatrical return makes every bit of sense in the world. While the film did see a release in theaters ahead of its awards season run, it was more to qualify for awards than anything else. It has largely been viewed at home by subscribers on Apple TV+. But following the big win, there will surely be renewed interest, and it stands to potentially draw some crowds this weekend, especially for those who don't have an Apple TV+ subscription. Plus, t could work as a nice bit of counter-programming to "Morbius," the weekend's big new release.
Apple purchased "CODA" for $25 million following its debut at Sundance last year, and the acquisition proved to be a brilliant one. They managed to beat Netflix at winning a Best Picture Oscar, which is truly remarkable given that Apple TV+ has only been around a little more than two years. Aside from Best Picture and Best Supporting Actor, the movie also took home Best Adapted Screenplay, with director Sian Heder walking away with that prize as well.
Emilia Jones, Marlee Matlin, Eugenio Derbez, Ferdia Walsh-Peelo, Daniel Durant, Amy Forsyth, and Kevin Chapman also star in "CODA," which is streaming now on Apple TV+ and available for digital rental at home for those who still want to enjoy the movie from their couch. Here's the official synopsis:
Seventeen-year-old Ruby (Emilia Jones) is the sole hearing member of a deaf family – a CODA, child of deaf adults. Her life revolves around acting as interpreter for her parents (Marlee Matlin, Troy Kotsur) and working on the family's struggling fishing boat every day before school with her father and older brother (Daniel Durant). But when Ruby joins her high school's choir club, she discovers a gift for singing and soon finds herself drawn to her duet partner Miles (Ferdia Walsh-Peelo). Encouraged by her enthusiastic, tough-love choirmaster (Eugenio Derbez) to apply to a prestigious music school, Ruby finds herself torn between the obligations she feels to her family and the pursuit of her own dreams.