The Daily Stream: Go To War With Urgh! A Music War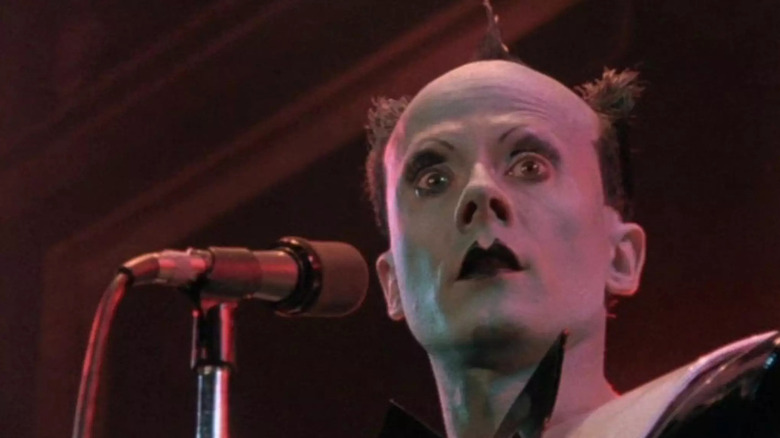 Filmways Pictures
(Welcome to The Daily Stream, an ongoing series in which the /Film team shares what they've been watching, why it's worth checking out, and where you can stream it.)
The Movie: "Urgh! A Music War"
Where You Can Stream It: Kanopy
The Pitch: The late '70s and early '80s were a wonderfully odd, arty, experimental time for pop music. Thanks to advancements in synth and electronic audio equipment, new sounds were being created across all genres (rap, dance, rock, punk, jazz, you name it), and artists were able to synthesize punk rock's DIY, anti-establishment ethos with glam rock's carefully coiffed devotion to excess. The results gloriously spewed out a New Wave of arty, experimental sonics that would lurk right under the mainstream, and often be right at the forefront of it. In 1982, director Derek Burbidge and producer Michael White assembled a long list of the hottest New Wave bands of the day — as well as some genuine obscurities: Splodgenessabonuds anyone? — and filmed them performing at various concert venues around the world, assembling what might be the best concert film of the decade. A quick rundown of the acts in "Urgh!":
The Police, Toyah Wilcox, Wall of Voodoo, John Cooper Clarke, Orchestral Manoeuvres in the Dark, Chelsea (a precursor to Generation X, which was Billy Idol's birthplace), Oingo Boingo, Echo & the Bunnymen, Jools Holland, XTC, Klaus Nomi (pictured above), Athletico Spizz 80, The Go-Go's, Dead Kennedys, Steel Pulse, Gary Numan, and Joan Jett and the Blackhearts. 
Also: Magazine, Surf Punks, The Members, Au Pairs, The Cramps, Invisible Sex (which is a great band name), Pere Ubu, Devo, Martha and the Muffins, Alberto y Lost Trios Paranoias, and Gang of Four.
Also, also: 999, Talking Heads, The Cure, X, Skafish, the above-mentioned Splodgenessabounds, and UB40. 
Each of these acts performs one song, with two encores by The Police, and a closing number from Klaus Nomi. Weirdest of all: The "biggest" act of those listed above, The Police, are probably the least interesting of the bunch. 
Why it's essential viewing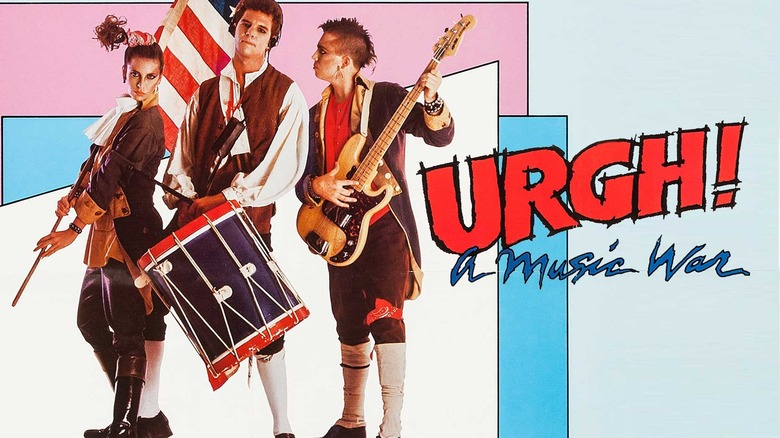 Filmways Pictures
"Urgh! A Music War" is a crash course in one of the coolest and strangest eras in pop music, and is essential viewing for anyone interested in finding out what your favorite bands were listening to. Indeed, to this very day, when set designers are asked to design a "cool" teenager's bedroom, you'll likely see a band poster from at least two of the bands from "Urgh!" Many of the bands featured were impish, playful, angry, anti-establishment bands that were using the recently-explored outer rim of various pop genres to establish a kingdom of deconstruction, confrontation, and no small amount of playful stoner snark. Bands like Devo and Oingo Boingo frequently offered near-novelty humorous takes on the pop advertising language of the 1980s ("Whip It" is a parody of self-help tapes), while punk rock offered hard fists, a stiff middle finger, and engorged genitals to the squares and the pinks.
During the Reagan years, there was a groundswell of conservatism in the United States which even the most casual viewer can see reflected in media. Much of the younger-skewing pop films of the 1980s featured greaser characters, were set in the 1950s, or, at the very least, offered a contrast to the idealized nuclear home of post-WWII America. "Christine" was about how the spirit of a 1958 Plymouth Fury infected the mind of a student in the 1980s. "Gremlins" was about a gaggle of chaotic creatures infesting a Normal Rockwell painting. "Back to the Future" literally traveled to the previous generation's era. "A Nightmare on Elm Street" was about how people born in the 1950s committed an act of violence that was being returned to their children in the 1980s. Even "E.T.: The Extra-Terrestrial" depicted a home marked by divorce, standing in contrast to the "perfect marriage" of postwar Americana. 
The music of the early 1980s — at least outside the horrible trap of the era's ear-bleedingly bad adult contemporary scene — was infused with these ideas. Pop music was creeping in from the outside to goose Reagan, burn down the suburbs, and explode the nuclear family.
Some highlights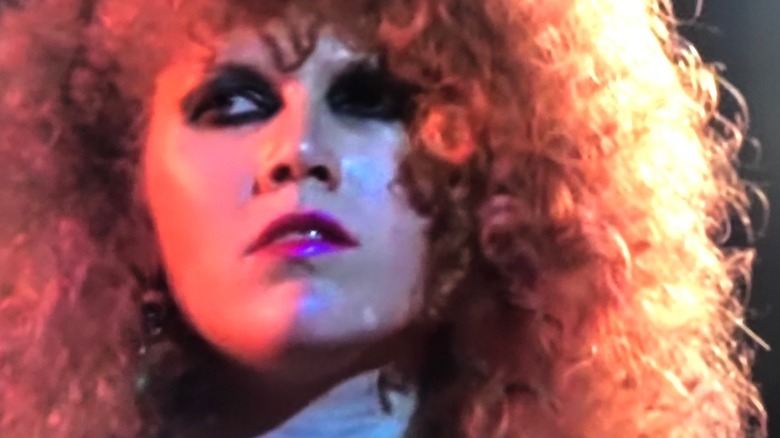 Filmways Pictures
"Urgh! A Music War" existed as a soundtrack record first, with the above bands slightly reordered (and a few missing), and sold well in 1981. The film was released in 1982 to a very, very small audience. Thanks to the machinations of shows like Night Flight, and the USA cable network, "Urgh!" became a regular staple on late-night TV, and it gathered up a cult following. Every once in a while, you'll see it on midnight movie calendars. In 2006, Warner Bros. put out a print-on-demand DVD edition of "Urgh!" which is already hard to track down. Luckily, it can be seen on Kanopy.
Your mileage may vary depending on what bands you listen to; If you're already an OMD fan, then you'll be keen to see OMD. To this author's eye, some of the following acts are highlights: 
Wall of Voodoo: Stan Ridgeway's off-kilter voice and come-at-you-sideways songwriting style is an immense pleasure. "Urgh!" was before their MTV hit "Mexican Radio," however, so you'll hear them perform "Back in Flesh"
Oingo Boingo: Bigger in Southern California than the rest of the world, Boingo became better known when their frontman, Danny Elfman, became a notable film composer. Their song "Ain't This the Life" is a musically and rhythmically complicated "Let them eat cake" for the 1980s. 
Klaus Nomi: An opera enthusiast, Klaus Nomi was a German performance artist whose carefully constructed look caught the eye of David Bowie, propelling his career into ... well, into wherever it was he occupied. His falsetto wail will not be forgotten. More can be seen about Nomi in the 2004 documentary film "The Nomi Song."
Surf Punks: These slackers from Malibu put out six studio records in their 12-year career, each one naughty, testicular, and very funny. As their name belies, they blended surf and punk music to capture the lazy stoner ethos of modern surf culture. They're the ones who wear weird stuff on their heads. 
The Cramps: "Urgh!" is rated R, which seems a little weird until Lux Interior takes the stage. Standing 6'40", the gangly Interior — shirtless and wearing a pair of pants at least six sizes too small — proceeds to grunt, sweat, and fellate the microphone with aplomb. In that moment we are all alive. 
Devo: There is no more pivotal band to "Urgh!" than Devo, whose sarcasm represents everything grand about 1980s counterculture. We are all de-evolving, and culture is in a state of entropy. Let's see what that sounds like. Mark Mothersbaugh has also gone on to be a notable film composer. 
Martha and the Muffins: I just like "Echo Beach."