The Morning Watch: VFX Artists React To Shang-Chi, Encanto Scene Breakdown & More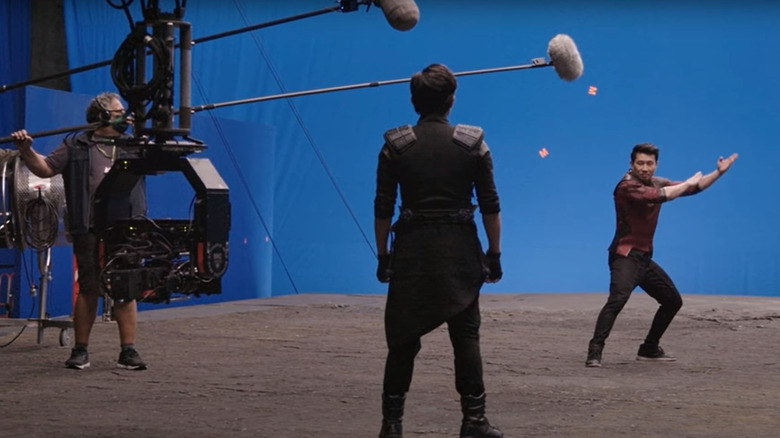 Corridor Crew
(The Morning Watch is a recurring feature that highlights a handful of noteworthy videos from around the web. They could be video essays, fan-made productions, featurettes, short films, hilarious sketches, or just anything that has to do with our favorite movies and TV shows.)
In this edition, the VFX artists at Corridor Crew react to the work done on "Shang-Chi and the Legend of the Ten Rings," as well as deepfakes, and more. Plus, the writer/directors of Disney's "Encanto" break down how they developed one of the film's most emotionally resonant scenes. And finally, Sonic the Hedgehog shows off his speed and chili dog-eating skills in a new featurette for "Sonic the Hedgehog 2."
Breaking down one of Encanto's pivotal scenes
First up, the writer and co-directors of "Encanto," Jared Bush and Byron Howard shared some behind-the-scenes knowledge about creating a scene in which Abuela Alma (Olga Merediz) and her granddaughter Mirabel (Stephanie Beatriz) talk about the fact that Mirabel is the only one of her siblings to have not received a magical gift. Alma begins to share her own story, and the moment turns into a beautiful musical sequence set to the Oscar-nominated "Dos Oruguitas," written by Lin-Manuel Miranda. Bush and Howard explain (for the Oscars YouTube channel) why they chose to turn this scene into a musical moment and how it was important to convey Colombian culture in every frame through design choices, all the way down to the patterns on blankets. 
VFX artists talk about the CGI of Shang-Chi and more
Next, Wren Weichman and Niko Pueringer of Corridor Crew are joined by VFX Veteran Sean Walker of WetaFX to talk about some of the effects in Marvel's "Shang-Chi and the Legend of the Ten Rings." They discuss the water effects in the movie at length, with Walker explaining how they managed to create "underwater" sequences with high contrast by using polarized lights, and showing the many layers of effects necessary to make one good-looking splash. They also dig into the use of deepfakes, comparing fan-made deepfakes to CGI recreations of actors in "Star Wars: Rogue One." If you're a fan of "Shang-Chi" or digital special effects, this is the video for you!
Sonic the Hedgehog is back, bigger and bluer than ever
Finally,  Paramount dropped a sneak peek at "Sonic the Hedgehog 2," coming to theaters April 8, 2022. The featurette features interviews with director Jeff Fowler and stars James Marsden, Ben Schwartz, Jim Carrey, Tika Sumpter, and Idris Elba. The most exciting thing is probably Elba talking about Knuckles, sharing the fact that he's excited to see how everyone reacts to the character when the movie drops. Another highlight? Carrey explaining the method to the madness behind Dr. Robotnik's massive mustache: 
"The bigger the ego, the bigger the mustache. It's not big enough as far as I'm concerned."
I don't know, Jim, you're already reaching Dali-esque proportions. Maybe the mustache is big enough.