Woke Season 2: Release Date, Cast, And More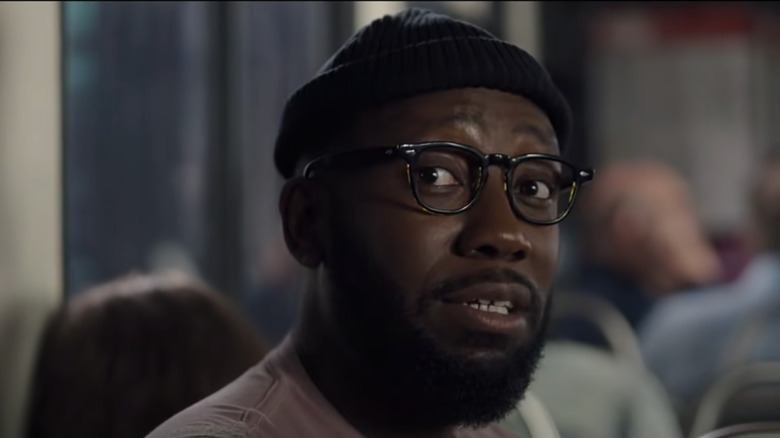 Hulu
(Welcome to ...And More, our no-frills, zero B.S. guide to when and where you can watch upcoming movies and shows, and everything else you could possibly stand to know.)
Fans of poignant, socially conscious comedy, rejoice! After having first premiered during the summer of 2020, Hulu's "Woke" is officially coming back to us for a second season nearly two years later. The series follows the exploits of Black cartoonist Keef Knight (based on real-life artist and show co-creator Keith Knight), who finds himself on the verge of success with the creation of his cartoon "Bread and Butter." While his M.O. up until this point has been keeping his drawings "light" and straying away from hot-button topics, his entire artistic philosophy crumbles after he's racially profiled and assaulted by a police officer. Now starting to become more sensitive to the racism and micro-aggressions he was previously privy to ignore, Keef breaks his own rules and confronts racial injustice in his cartoons — all while animated apparitions begin to seep into his everyday activities. Now essentially becoming "Woke," Keef must grapple with bridging the gap between creative success and personal politics.
With season 2, it appears that commercial and critical success is finally happening for Keef — but the pressure of incorporating social justice talking points into his work becomes a whole different issue. Let's delve into exactly what to expect from this next season, who'll be part of the returning cast, and when we can finally dig in.
Woke season 2 release date and where you can watch it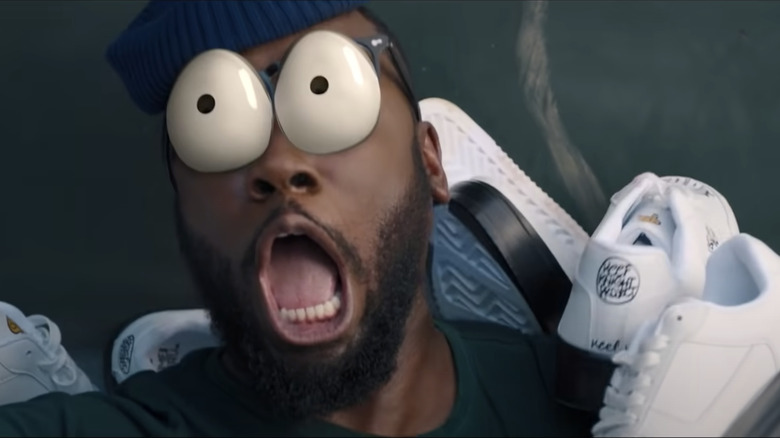 Hulu
All eight episodes of the new season will drop on Hulu April 8, perfect for rainy-day binge watching ahead of next month's May flowers. A co-production between Sony Pictures Television and ABC Signature, "Woke" also features animated figures and sequences within its live-action format, hilariously incorporating an element of the surreal into its 22-minute runtime.
Woke season 2 cast and crew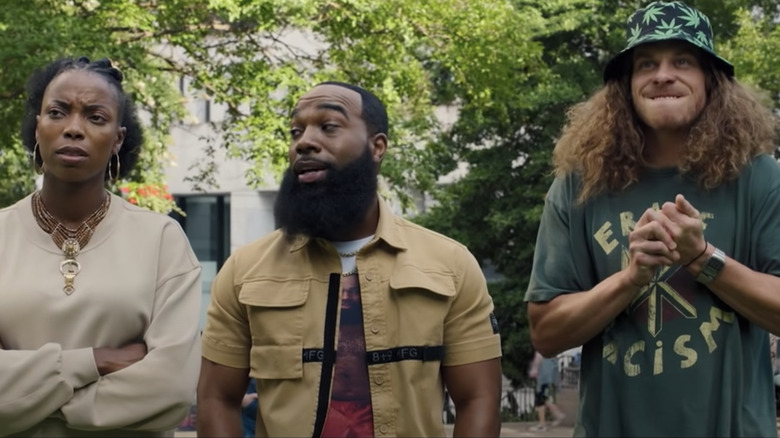 Hulu
The principal cast of the show's first season is returning, with Lamorne Morris of "New Girl" fame reprising the lead role of Keef. Comedian T. Murph returns as Clovis, Keef's best friend and roommate. Blake Anderson ("Workaholics") rounds out the roommates as Gunther, the ever-well-intentioned white ally. Previous SNL cast member Sasheer Zamata also makes a comeback as Ayana, a reporter for "The Bay Arean" who calls Keef out for his lack of political insight as a Black cartoonist. Finally, the beloved JB Smoove ("Curb Your Enthusiasm") brings us his voice acting talents as Marker, who is, you know, an animated marker.
Co-creator Keith Knight is still deeply involved in the project, as is fellow co-creator Marshall Todd. Both hold executive producer credits and will surely continue to shape the show in their own lived experiences, particularly Knight's.
Woke season 2 trailer and synopsis
Okay, enough yammering! Sit back and watch the loaded trailer for "Woke" season 2, featuring white people's poor washing technique and loads of corporate BLM platitudes. This season proves to be as timely as ever, considering that the show's first season premiered in the wake of nation-wide protests highlighting the disproportionate violence Black and Brown bodies face at the hands of law enforcement.
The second season synopsis reads:
Cartoonist Keef Knight is now a popular activist on the rise, but he's facing a world where "woke" has become big business. Can Keef and his friends bring about real change, or is it just about the dollar$? And can Keef navigate this new world without destroying what he's become? Inspired by the life and work of artist Keith Knight, WOKE continues to upend Black nerd and activist culture, deftly satirizing with a wink and a smile.