J.B. Smoove Joins 'Spider-Man: Far From Home' Cast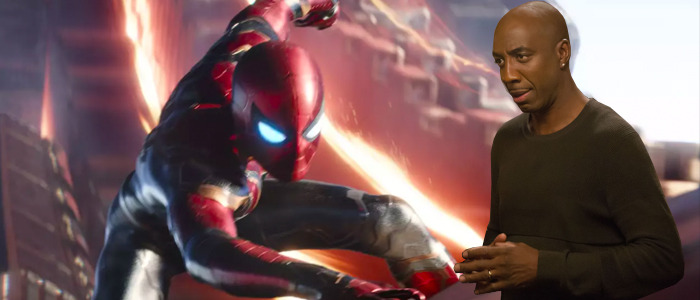 The Spider-Man: Far From Home cast is shaping up to be prettaaay, prettaaay, pretty good. Curb Your Enthusiasm star J.B. Smoove has joined the upcoming Marvel Studios/Sony Pictures sequel, where he'll star opposite the returning Tom Holland as Peter Parker/Spider-Man. But who is he playing?
Deadline says J.B. Smoove is officially set to co-star in Spider-Man: Far From Home, the sequel to 2017's Spider-Man: Homecoming. The actor/comedian's role is being kept under lock and key for the moment, but Deadline says he'll play "a lead in the ensemble" before returning to film the next season of Larry David's Curb Your Enthusiasm for HBO.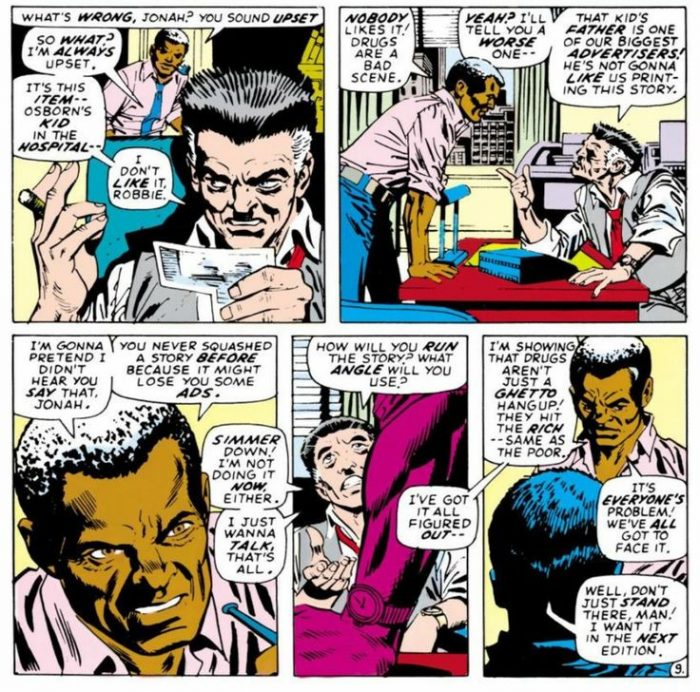 Since his role is such a mystery, we don't have much to go on, but I think it'd be cool to see Smoove play Robbie Robertson. In the comics and the 1990s animated Spider-Man TV series, Robertson is an editor at The Daily Bugle and a much friendlier presence for Spider-Man than the antagonistic publisher, J. Jonah Jameson. The Bugle has not been a factor in this iteration of Peter Parker's life, but this could be a way for Marvel and Sony to introduce the idea of Peter becoming a photojournalist. We know some of the movie is set in London (which is at least part of the reason for the Far From Home title) and Peter is going on vacation with his friends, so maybe he takes up photography there and decides to pursue an internship at the Bugle or something along those lines.
Smoove is a talented comedic performer, popping up in movies like Mr. Deeds, Hall Pass, Think Like a Man, and Uncle Drew. Spider-Man: Homecoming did a great job of collecting talented comedians in very small roles. Hannibal Burress played a high school coach, Kenneth Choi played a principal, Martin Starr played a teacher, and Donald Glover played low-level criminal Aaron Davis. I expect Smoove's role to be of a similar caliber in this sequel: big enough for him to make an impression in the moment, but probably not big enough to spark much conversation after the credits roll.
New addition Jake Gyllenhaal is rumored to be playing the villain Mysterio, while Michael Keaton, Marisa Tomei, Jacob Batalon, and Zendaya are all expected to reprise their roles. It's unclear what other Marvel Cinematic Universe characters will stop by to join the action, though according to Kevin Feige, Benedict Cumberbatch's Doctor Strange won't be making an appearance.
Spider-Man: Far From Home hits theaters on July 5, 2019.