Obi-Wan Kenobi Director Brought Back Darth Vader For A Good Reason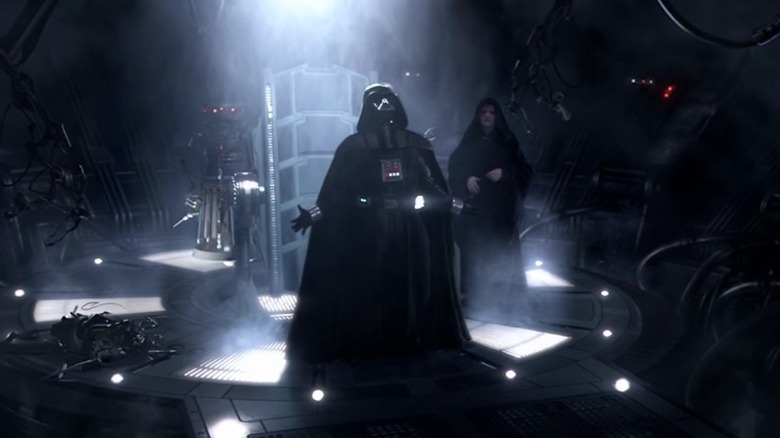 Lucasfilm
Darth Vader has been a gigantic part of the "Star Wars" franchise ever since the opening minutes of the first movie in 1977. So fans might have some feelings about the fact that he is once again going to be at the very center of a new project in a galaxy far, far away, with the villain returning in the "Obi-Wan Kenobi" show later this year. That said, director Deborah Chow assures fans that they had a very good reason to bring Hayden Christensen back as the Sith Lord to square off against his former master Obi-Wan, played again by Ewan McGregor.
Chow recently spoke with Entertainment Weekly about the upcoming show, which is set to debut on Disney+ in May. During the conversation, she was asked about how they arrived at the decision to bring Darth Vader back for the show, marking the first time McGregor and Christensen have been on screen together since "Revenge of the Sith." Here's what Chow had to say about it:
"Honestly, for me the starting place was that I really wanted to do something that was character-based and character-driven, because that is the benefit of the limited series, is that you have more time to sort of tell a real character story. And so for me, the starting place of character is you just start and you look at who has been important to him in his life. And it's quite hard to avoid Anakin/Vader in that scenario, especially coming out of Revenge of the Sith.

So really it came out of an evolution of the character for me. It wasn't just to sort of bring him back. It was really like, who means something and where are we at this point in the timeline with Vader?"
It does make sense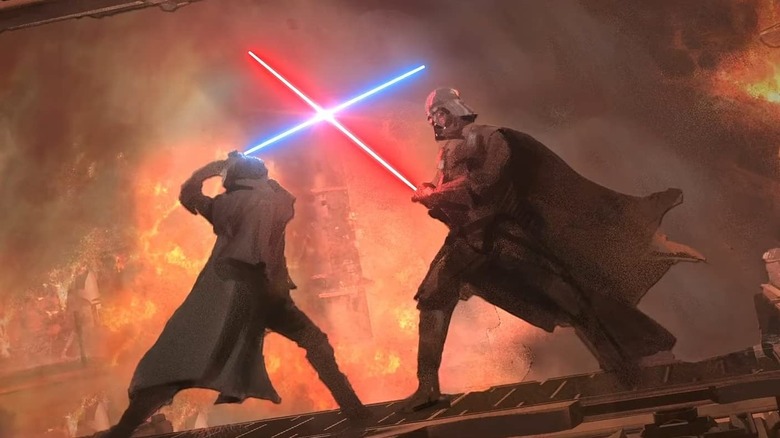 Lucasfilm
There is no question we've had a lot of Vader over the years, but Chow's logic does make sense here. While many plot details for the show are being kept tightly under wraps, we do know that it will take place 10 years after the events of "Revenge of the Sith." The last time these two characters saw one another, it was after a harrowing duel that saw Obi-Wan leave his former padawan for dead on the shores of Mustafar. There are certainly some gaps to fill in between the conclusion of Episode III and the reunion in "A New Hope."
This option actually makes a whole lot more sense when we look at what the show might have otherwise been. As we previously reported, Darth Maul was originally going to appear in "Obi-Wan Kenobi" as one of the main antagonists. However, Lucasfilm President Kathleen Kennedy intervened, had the scripts retooled, and it was Dave Filoni, the man behind "The Clone Wars" and "Star Wars Rebels," who helped guide them to Vader. Let us not forget that Filoni is the one who reunited Obi-Wan and Maul in "Rebels," providing a definitive conclusion to that journey. Bringing Maul into the fold would have, in some ways, contradicted what already exists. Vader, on the other hand, might be able to add something to the lore.
"Obi-Wan Kenobi" premieres May 25, 2022, on Disney+.