Tom Cruise Caused A Bidding War Over Lock, Stock & Two Smoking Barrels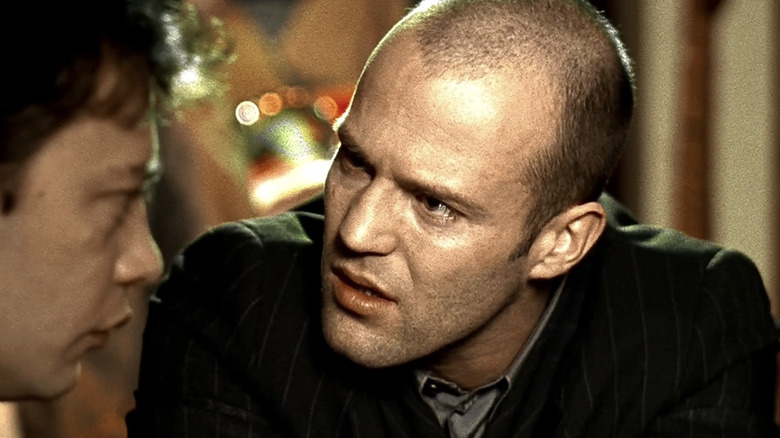 Polygram Filmed Entertainment
Guy Ritchie's BAFTA Award-nominated crime comedy, "Lock, Stock and Two Smoking Barrels," served as his directorial debut and the feature-film debut of Vinnie Jones and future action star Jason Statham. However, the movie and indeed their careers might have been confined to direct-to-video purgatory in 1998 if Tom Cruise hadn't come to the rescue.
Cruise was not involved with the making of "Lock, Stock and Two Smoking Barrels." He just happened to be acquainted with executive producer Trudi Styler. Matthew Vaughn, who would go on to become an accomplished director in his own right with films like "Layer Cake" and "X-Men: First Class," served as the top producer of "Lock, Stock and Two Smoking Barrels." Yet in a 2015 interview on BBC Radio 4's The Business of Film with Mark Kermode, Vaughn admitted that the movie "faced a chorus of no's," as Kermode put it, when they tried to secure theatrical distribution for it.
Vaughn was almost ready to retire because of it, but he asked Styler to reach out to Cruise and see if he would attend a buyers' screening in the U.S. for "Lock, Stock and Two Smoking Barrels." This was not some glitzy Hollywood premiere where they were going to be rolling out the red carpet for Cruise's limo arrival. It was happening in what Vaughn called a "tiny little screening room on the Sony [Pictures] lot." He said:
"It was hysterical. You had all these mid-level executives sitting there, and Cruise walked in. He saw them all sit up and pay attention, all getting on their phones, and suddenly all these senior executives joined the screening. [...] At the end, Tom got up in front of everyone and said 'this is the best movie I've seen in years, you guys would be fools not to buy it.'"
And then there was Snatch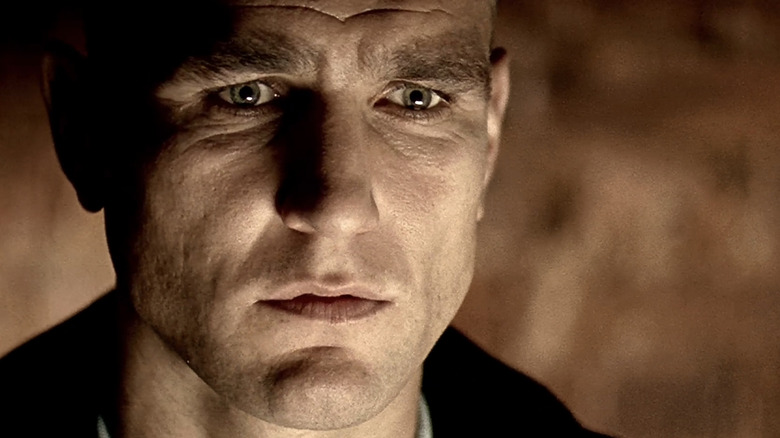 Polygram Filmed Entertainment
When Cruise gave "Lock, Stock and Two Smoking Barrels" his official superstar stamp of approval, it set off a bidding war. Vaughn said that his film career went "from nearly ending to starting" because of it. He and Ritchie would reteam in 2000 for another ensemble-driven crime comedy, "Snatch," which beefed up Statham's screen time, allowing him to take on the main role of the boxing promoter, Turkish, opposite an up-and-coming Stephen Graham as Tommy. Vaughn and Ritchie also brought in Cruise's "Interview with the Vampire" co-star, Brad Pitt, as a mumbling bare-knuckle boxer nicknamed "One Punch" Mickey.
The result was a film that was an even bigger success than "Lock, Stock and Two Smoking Barrels." According to The Numbers, "Snatch" grossed $83.5 million worldwide on an estimated budget of $10 million.
After that, Vaughn, Ritchie, and Statham were off to the races. And it all happened because a movie star with a winning smile by the name of Tom Cruise took time out of his busy schedule to show up at a buyers screening and give an independent British film a little promotional push.