David Spade Returns To Stand-Up With Netflix Special Nothing Personal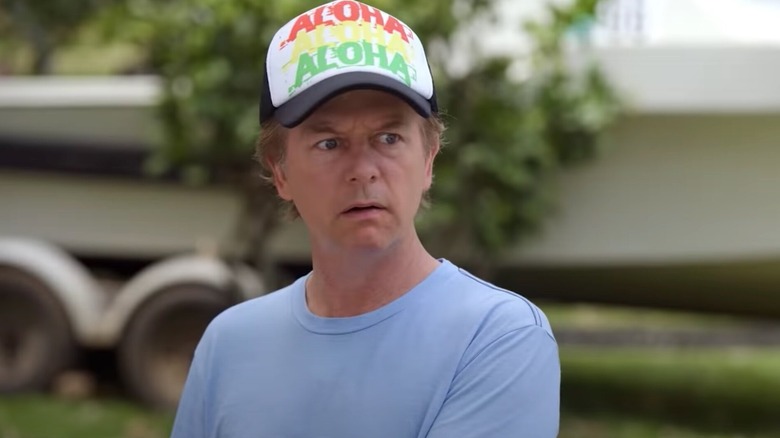 Netflix
David Spade first entered the world of stand-up comedy while attending college at Arizona State University. Spade, finding he was making a decent living with stand-up, dropped out of college and took his comedy on the road. He would eventually be "discovered" by a talent scout at the Improv in Hollywood, CA, and subsequently cast as a giggling skateboard punk in director Jim Drake's immortal classic "Police Academy 4: Citizens on Patrol." He was in his early 20s. 
From there, Spade went on to appear in a long string of hit comedy films — some of them critically lauded, some not — like "PCU," "Black Sheep," and "Lost & Found," which he co-wrote. Spade would also play the title characters in "Joe Dirt," "Dick Roberts: Former Child Star," and "The Emperor's New Groove." Many of his films have been made under the auspices of Happy Madison productions, Adam Sandler's production company. His most recent live-action outing was 2020's "The Wrong Missy" for Netflix (reportedly one of the service's most popular films ever), and his most recent voice acting credit was in "Hotel Transylvania: Transformania" in which he played Griffin, the Invisible Man. He also hosted his own late-night talk show, "Lights Out with David Spade," and he currently hosts "Bachelor in Paradise." 
David Spade has not appeared in a stand-up special for eight years, his last one being 2014's "My Fake Problems" for Comedy Central. Netflix announced today that Spade, 57, will be appearing in a new special, called "Nothing Personal," which will premiere on the streaming service on April 26, 2022. 
The synopsis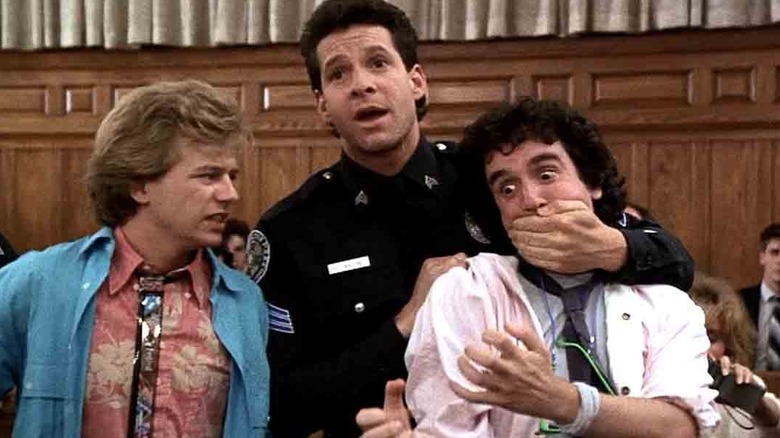 Warner Bros.
"Nothing Personal" will be directed by Ryan Polito, a veteran of stand-up and TV specials. The official synopsis for "Nothing Personal" from Netflix reads: 
Hot off the beach from his guest-hosting duties on Bachelor In Paradise, David Spade makes his Netflix comedy special debut with 'Nothing Personal.' From sharing his disdain for crabs to his unique approach to turning down drugs, David proves that no topic is off-limits.
Spade's style of comedy is that of deadpan sarcasm. He has a unique talent for expressing utter disdain for a person or a topic with a well-timed eye roll. Few comedians have nailed comedic smarminess and delicious arrogance as well as Spade. Given his acting career, Spade can also play broad, farcical comedy honed by his appearance on 77 episodes of "Saturday Night Live."
"The Wrong Missy" is currently on Netflix, and "Police Academy 4" can be rented online.