Doctor Strange In The Multiverse Of Madness Marks A Long-Awaited Reunion For Kevin Feige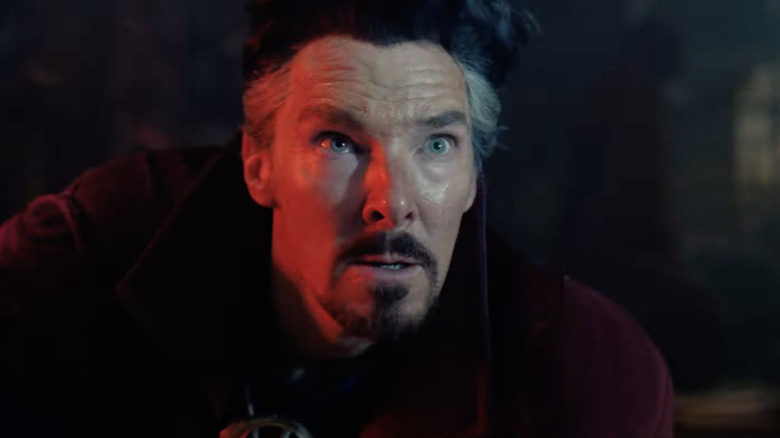 Marvel Studios
One of the many, many reasons to be excited about the upcoming "Doctor Strange in the Multiverse of Madness" — besides the multiverse stuff — is the return of one of the most acclaimed superhero movie directors ever, Sam Raimi.
Long before "The Avengers" assembled, long before Thanos decimated half the universe, there was "Spider-Man." After "X-Men" ushered a new era of superhero movies with its grounded, gritty take on the mutant heroes, Raimi's "Spider-Man" showed you could do superhero movies with gravitas, a darker tone, tons of cutting-edge special effects, and still make it an earnest, uplifting movie. All this without shying away from the film's comic-book origins — no making fun of the spandex costumes here!
All this is to say, seeing Raimi return to Marvel is cause for celebration. And for one Marvel executive, a long-awaited reunion. 
A homecoming of sorts
Sony
In an interview with Rotten Tomatoes about Phase 4 of the Marvel Cinematic Universe, Marvel Studios president Kevin Feige talked about seeing Sam Raimi work on the set of "Spider-Man" firsthand, back when he was working for former Marvel honcho Avi Arad. According to Feige, seeing Raimi work with Doctor Strange, one of Feige's favorite characters, was "really quite remarkable and full-circle for me personally from my journey at Marvel." He continued:
"But really, it's just exciting to get to watch Sam work again and to see Sam Raimi put his Sam Raimi stamp on 'Doctor Strange in Multiverse on Madness.' And for people who know what that stamp is, they can be very excited. And for people who don't yet know what that stamp is, I can't wait for them to see this movie, be blown away by it and go, 'What else has he done?' And delve into Sam Raimi's filmography, which is one of the best of all time."
Even after the original "Doctor Strange" director Scott Derrickson departed the film, it wasn't a certainty that Raimi would join the project. According to Feige, Raimi wasn't even on the list of directors being considered. It wasn't until Raimi's agent suggested the possibility that it came into the conversation, and the rest is history.
Full circle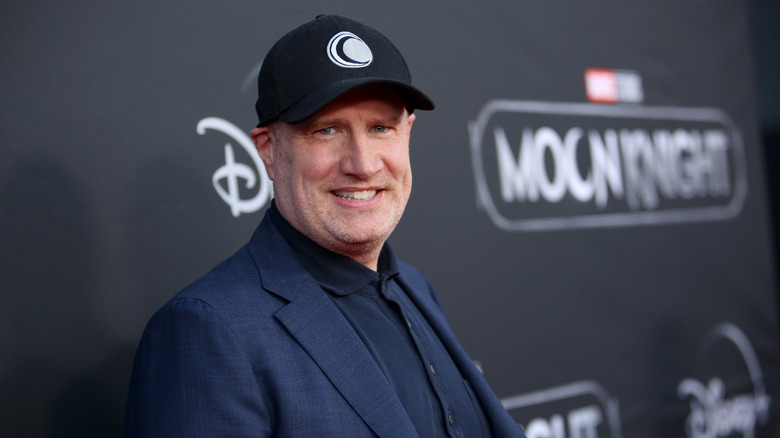 Jesse Grant/Getty Images
Another reason Raimi coming back to Marvel is significant is because of Raimi's background doing small films before becoming a go-to blockbuster director with "Spider-Man." In an extended conversation with Vanity Fair, Feige drew a line between Raimi going from small horror films to a giant superhero blockbuster to the way Marvel hands out tentpole films to indie filmmakers.
"We keep that lesson nowadays," Feige said. "Even when we do have resources to do whatever you want. It doesn't have to be big. Do it from the character's point of view instead of as a removed way."
Now, Mr. Feige, keep that trend going and bring back "Fantastic Four" director Tim Story back to make "Avengers 4" or something!
"Doctor Strange in the Multiverse of Madness" is scheduled to be released in theaters on May 6, 2022.