The Best Movies Leaving HBO Max In April 2022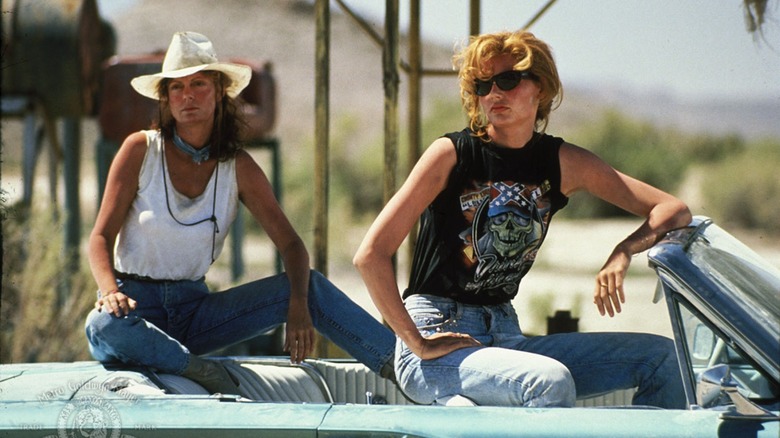 MGM
Despite coming onto the scene later than some of the streaming giants, HBO Max has accrued an impressive rotating catalogue of new releases, prestige TV shows, and classic films. When other streamers lose some beloved titles during the dreaded new month reshuffle, it's worth asking, "Do I still want to subscribe to this?" But with HBO Max, that question doesn't seem necessary; the company seems to take the adage "out with the old, in with the new" seriously, constantly offering up great new stuff in exchange for what's leaving.
In April, the streamer will drop new seasons of "Barry" and "Made For Love," premiere a documentary about Tony Hawk, and stock up on favorites ranging from "Insidious" to "Peggy Sue Got Married" to "Tootsie." Alas, that means some excellent movies have got to go, too. Here are some ideas about what to watch before it leaves HBO Max in April. Also, it's worth noting that most of these titles seem to be leaving later in the month, so you've still got a little bit of time to catch them.
Moonstruck (1987)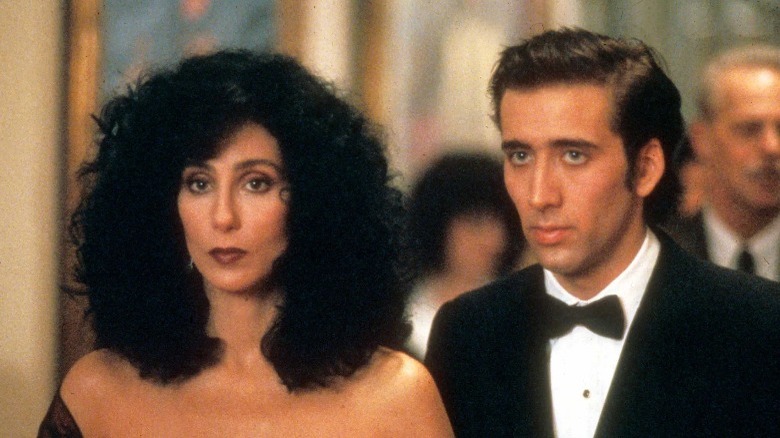 MGM
Scream it with me: "I lost my hand! I lost my bride! Johnny has his hand! Johnny has his bride!"
"Moonstruck" is one of the most enjoyable offbeat romantic comedies in history, thanks to its magic-infused script and the filmmakers' galaxy-brained idea to cast Cher and Nicolas Cage together. For the uninitiated, the movie follows superstitious Italian-American widow Loretta (Cher) as she attempts to remarry. Her boyfriend, Johnny (Danny Aiello) proposes to her early in the movie, but when she meets his wood-handed baker brother Ronny (Cage), all bets are off.
There's so much to love about "Moonstruck," from its romantic belief in both love and curses to the endearingly kooky cast of supporting characters who make up Loretta's family. Cage is a powerhouse, wailing one minute and putting on bedroom eyes the next, and sorry to Meg Ryan, but this movie makes a convincing case that Cher may be the platonic ideal when it comes to romance leads. "Moonstruck" is a movie that will make you believe–in love, in the moon, and in the insufferable joy of family.
Never Let Me Go (2010)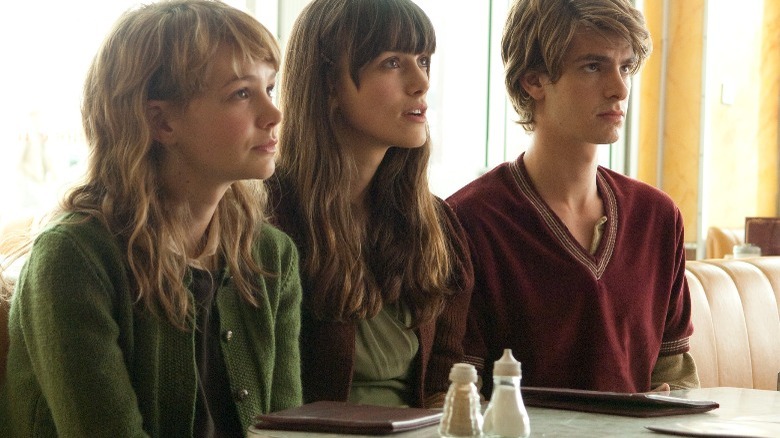 Searchlight Pictures
This enigmatic, tragic movie was arresting when it came out, but it might be even better in retrospect thanks to the since-skyrocketed careers of its cast and crew. The movie follows a trio of pretty, sad-eyed apparent orphans played by Carey Mulligan, Keira Knightley, and Andrew Garfield. As kids, they grew up at a school called Hailsham, where they made art and fell into the familiar patterns of a youthful love triangle.
"Never Let Me Go" is based on a novel by Kazuo Ishiguro, and the fact that its screenplay is written by future "Ex Machina" and "Annihilation" writer Alex Garland is the first hint that things at Hailsham aren't what they seem. The story hinges on surprising, borderline cruel twists, but remains soft and beautiful even as it devastates. It's a must-see for any Garland completist, but it's also a great showcase for the raw strengths of its three fresh-faced leads.
Thelma & Louise (1991)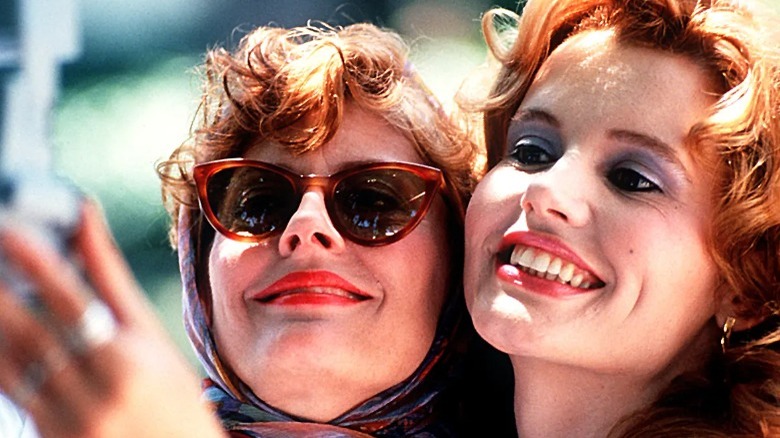 MGM
If you're looking for a crowd-pleasing classic for your next movie night, they don't get much better than "Thelma & Louise." The recipe for the movie is one part Ridley Scott's epic flair for drama and action, one part Callie Khouri's enduring feminist script, and a heaping scoop of badass adventuring spirit thanks to leads Susan Sarandon and Geena Davis.
The classic movie starts with an idea: a simple road trip between friends, a chance to get away from Thelma's controlling husband and the doldrums of Louise's waitress job. But the dream doesn't last long, as the pair are pushed into an act of violence that gives way to a cross country chase. "Thelma & Louise" is dynamic in a way few movies are. It manages to make its road trip feel wholly transformative, as the women discover sides of themselves they've never explored before even on the run for their lives. It also has one hell of an ending. When you pop some popcorn for this one, make sure to grab tissues, too.
Won't You Be My Neighbor? (2018)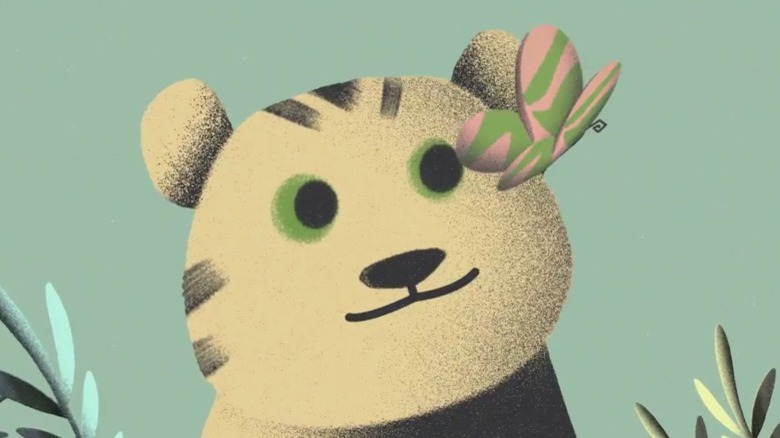 Focus Features
After "Thelma & Louise," keep the tissue box handy for one of the most profound, heartfelt documentaries this side of the 21st century. "Won't You Be My Neighbor?" is, on one level, a straightforward biographical documentary about Fred Rogers, the man who taught generations of kids kindness and empathy through his PBS show, "Mister Rogers' Neighborhood." On another level, it's like 93 minutes of the gentlest therapy imaginable.
A word of warning: even if you weren't a fan of "Mister Rogers' Neighborhood," this movie will emotionally wreck you. Like Mister Rogers himself, "Won't You Be My Neighbor?" understands that all of us were a kid once, and that the emotional tools early child educators use to help children process the world are just as applicable for broken, traumatized, and just plain tired adults. Movies have made me laugh and cry before, but I'm not sure any movie has ever left me overwhelmed with the urge to hug everyone around me. That's what this beautiful, can't-miss documentary will do, if you let it.
Everything leaving HBO Max in April 2022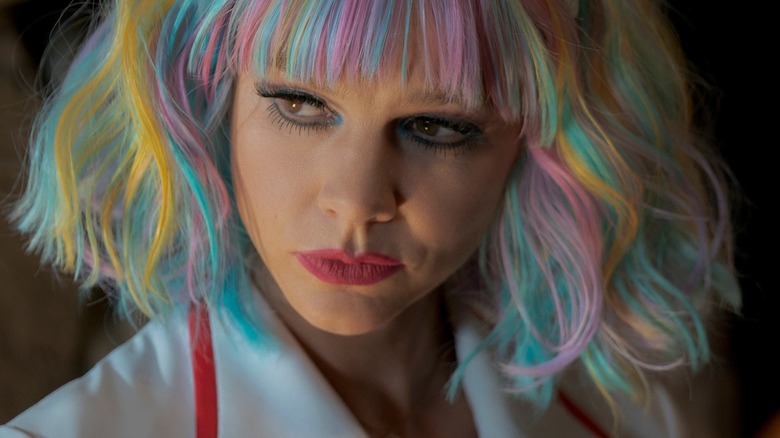 Focus Features
April 3:
Life's Too Short, 2012 (HBO)
April 30:
2 Fast 2 Furious, 2003 (HBO)
A Good Day to Die Hard, 2013 (HBO) (Extended Version)
Aftermath, 2017 (HBO)
Anna to the Infinite Power, 1982 (HBO)
Bloodsport, 1988 (HBO)
Cake, 2005 (HBO)
Cursed, 2005 (HBO)
Darkness, 2004 (HBO) (Unrated Version)
Executive Decision, 1996 (HBO)
Extremely Loud & Incredibly Close, 2011 (HBO)
Firehouse Dog, 2007 (HBO)
For Greater Glory: the True Story of Cristiada, 2012 (HBO)
Freejack, 1992 (HBO)
Frida, 2002 (HBO)
Getting Even With Dad, 1994 (HBO)
Hearts in Atlantis, 2001 (HBO)
Her Body, 2018 (HBO)
Hitman, 2007 (HBO) (Extended Version)
House, 2008 (HBO)
Moonstruck, 1987 (HBO)
My Baby's Daddy, 2004 (HBO)
My Big Fat Greek Wedding, 2002 (HBO)
Never Let Me Go, 2010 (HBO)
News of the World, 2020 (HBO)
Poltergeist II: the Other Side, 1986 (HBO)
Poltergeist III, 1988 (HBO)
Promising Young Woman, 2020 (HBO)
Senseless, 1998 (HBO)
Showtime, 2002 (HBO)
Something New, 2006 (HBO)
Stigmata, 1999 (HBO)
Summer School, 1987 (HBO)
The Betrayed, 2008 (HBO)
The Brady Bunch Movie, 1995 (HBO)
The Day After Tomorrow, 2004 (HBO)
The End, 1978 (HBO)
The Fast and the Furious, 2001 (HBO)
The Happening, 2008 (HBO)
The Pope of Greenwich Village, 1984 (HBO)
The Poseidon Adventure, 1972 (HBO)
The Presidio, 1988 (HBO)
The Seeker: the Dark Is Rising, 2007 (HBO)
The Transporter, 2002 (HBO)
The Wings of the Dove, 1997 (HBO)
Thelma & Louise, 1991 (HBO)
Tomcats, 2001 (HBO)
Unleashed, 2005 (HBO) (Director's Cut)
Waiting to Exhale, 1995 (HBO)
Weightless, 2018 (HBO)
Welcome to Sarajevo, 1997 (HBO)
Witness, 1985 (HBO)
Won't You Be My Neighbor?, 2018 (HBO)