Barry Season 3: Release Date, Cast, And More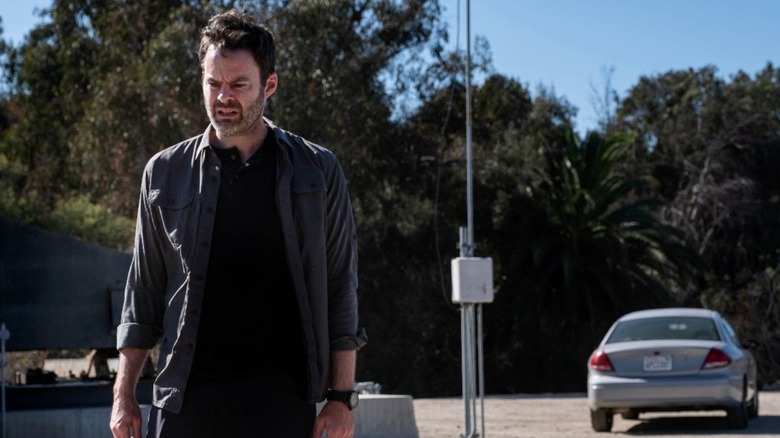 HBO
(Welcome to ...And More, our no-frills, zero B.S. guide to when and where you can watch upcoming movies and shows, and everything else you could possibly stand to know.)
After nearly three years off the air, HBO's dark comedy "Barry" is set to return this spring with eight new episodes. Bill Hader stars in the series as the titular character, a war veteran and trained killer who unexpectedly catches the acting bug while working undercover on a hit. Over the past two seasons, Barry has tried to extricate himself from the mercenary lifestyle to become a full-time actor but keeps finding himself back in dangerous situations. "Barry" has been a resounding critical success to date, garnering 30 Emmy nominations and earning raves for episodes like stunt-heavy "ronny/lily" and the cliffhanger second season finale. Here's everything you need to know about season three:
Barry season 3 release date and where to watch it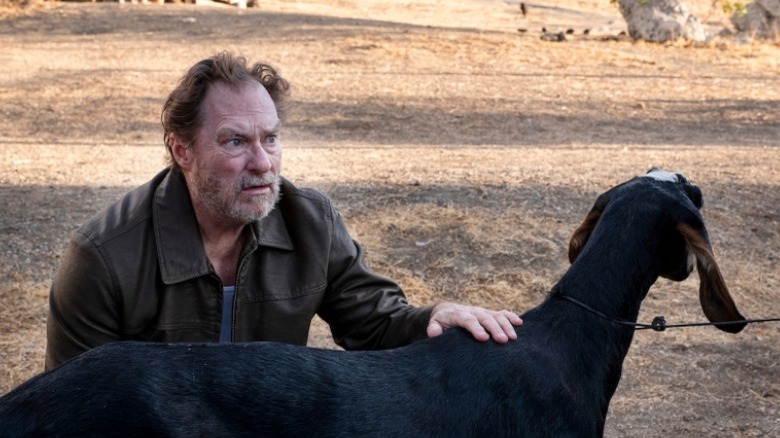 HBO
"Barry" airs on HBO, which means it will also be simultaneously available to HBO Max subscribers on all HBO Max-compatible devices. The new season will air Sunday nights beginning on April 24, 2022. With an eight-episode season, the show should run until sometime in June. If you're watching live, you can catch the show at 10 P.M. ET/7 P.M. PT. Episodes of "Barry" are typically about 30 minutes long.
What is Barry?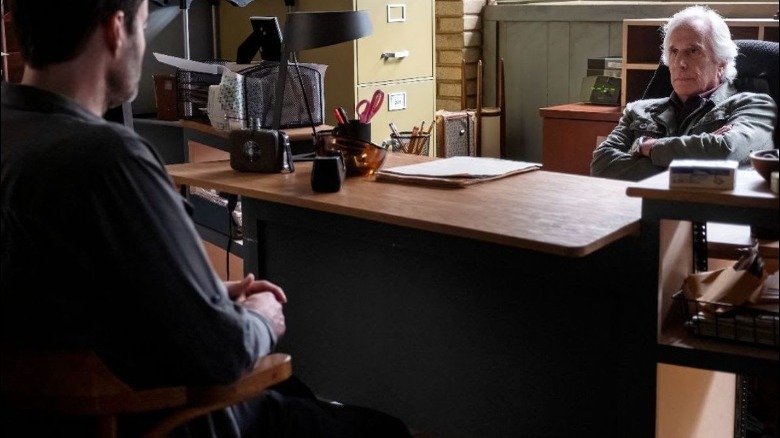 HBO
"Barry" is a dark comedy series with extra emphasis on the dark. The show follows Barry Berkman (Bill Hader), a Marine-turned-hitman who becomes determined to change career paths and become an actor after joining a Los Angeles theater class. He's especially motivated to stop killing when he meets Sally (Sarah Goldberg), an aspiring actress who he quickly falls for. The first two seasons of the show follow Barry as he deals with the Chechen mob, his manipulative handler, former military friends, and Sally's abusive ex. He also works to process his actions and traumas through performance, all while evading a police investigation into his crimes.
Barry directors, crew, and more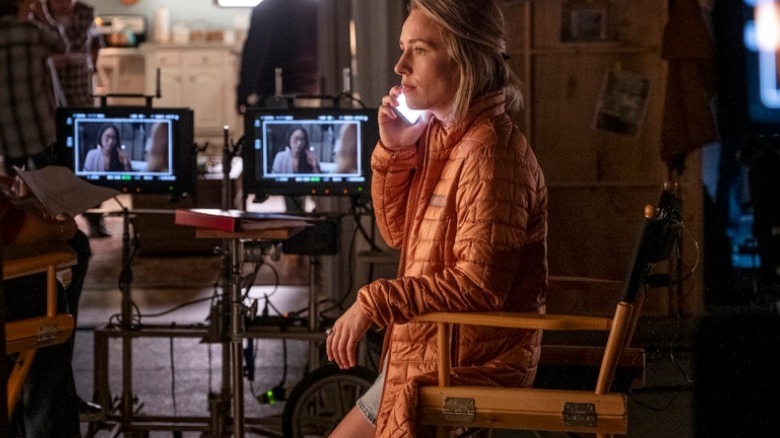 HBO
"Barry" was co-created by Hader and Alec Berg, who has worked on comedies like "Seinfeld" and "Silicon Valley" in the past. The pair executive produce the series along with Aida Rodgers and Liz Sarnoff. Berg and Hader have co-written several of the scripts together, and both have separately directed episodes. Filmmaker Hiro Murai, who has worked on "Atlanta" and "Station Eleven," directed some episodes of the first two seasons. According to a press release by HBO, Berg and Hader will direct and write season three, with Emma Barrie, Duffy Boudreau, Emily Heller, Jason Kim, and Liz Sarnoff listed as additional writers for the season.
Barry cast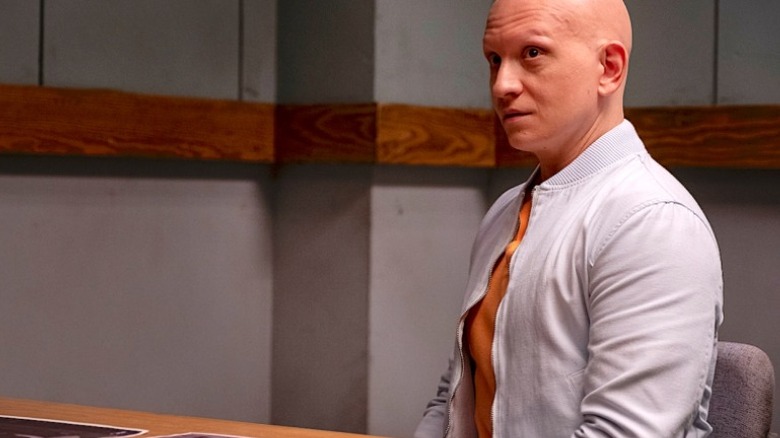 HBO
Bill Hader stars in "Barry," along with a cast that includes Stephen Root, Sarah Goldberg, Anthony Carrigan, and Henry Winkler. Root plays Barry's erstwhile handler, Fuches, while Goldberg is the hit man's love interest, Sally. Carrigan provides some of the show's greatest comic relief as chipper Chechen mafia member NoHo Hank, while Winkler steps in as Barry's recently traumatized acting teacher, Gene Cousineau. Sarah Burns, who plays Detective Mae Dunn, will also be a cast regular in the new season.
Barry season 3 synopsis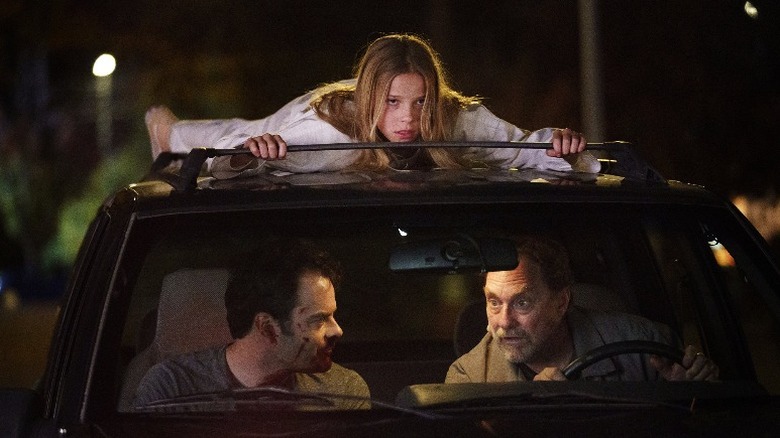 HBO
There's no trailer for "Barry" season 3 yet, but the season's official synopsis provided by HBO is as follows:
Desperate to leave his violent past behind in favor of his newfound passion, Barry (Hader) is attempting to untangle himself from the world of contract killing and fully immerse himself in acting. But getting out is messy. While Barry has eliminated many of the external factors that pushed him towards violence, he soon discovers they weren't the only forces at play. What is it about his own psyche that led him to become a killer in the first place? Season three finds Barry and the other characters trying to make the right choice.