Telluride Review: Mark Romanek's Never Let Me Go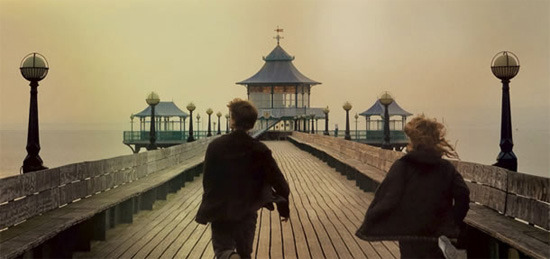 A lot of you probably might not recognize Mark Romanek's name, but you've almost certainly seen his work. He was probably one of the best music video directors to come out of the 1990's. His videos have included Nine Inch Nails' "Closer", "Scream" – Michael Jackson's grammy award winning collaboration with sister Janet Jackson (at $7 million, it might forever hold the title as the most expensive music video ever made), Janet Jackson's "Got 'Til It's Gone", Johnny Cash's gut-wrenching cover of Nine Inch Nails' "Hurt", En Vogue's "Free Your Mind", Lenny Kravitz's "Are You Gonna Go My Way", Beck's "Devil's Haircut", Jay-Z's "99 Problems" and Fiona Apple's "Criminal".
His 2002 feature film One Hour Photo is probably best known for Robin Williams' dramatic turn. While the film is beloved by cinephiles, it pretty much went under the radar of mainstream audiences. It did however gain Romanek a lot of the respect in the movie industry. His follow-up, a big screen adaptation of Kazuo Ishiguro's novel Never Let Me Go, premiered at the 37th Telluride Film Festival. The book was named one of TIME's 100 Best Novels (from 1923 to the Present), featured on many top ten books of 2005 lists, and a finalist in the National Book Critic Circle Award.
Beach author and 28 Days Later/Sunshine screenwriter Alex Garland penned the adaptation, which tells the story which begins with a group of children who spent their childhood at a strict but mysterious English boarding school, and follows them into adulthood as they come to terms with what must come next. At it's core is a tragic-love story, complete with a complex love triangle between friends. The film stars Carey Mulligan, Keira Knightley, Andrew Garfield, Charlotte Rampling, Sally Hawkins, Nathalie Richard, and Andrea Riseborough. Watch the trailer here.
I don't want to reveal much about the film's plot, as I think it would be better for you to discover for yourself. The trailer certainly presents the movie as a period drama, which is not to say it isn't a period drama. And yes, the boarding school is obviously not what it seems. Without revealing too much, I will say there are sci-fi elements (revealed in the first act of the film, if not in the opening text in the first second of the film), but the story is firmly rooted with characters, relationships and feelings we can relate to.
The film is emotionally powerful, a haunting meditation about love, death, humanity and acceptance. The performances are all top notch — fantastic performances across the board, but Carey Mulligan is center stage. Mulligan deserves a nomination, which if it happens, would be the second year in a row.
Rachel Portman, who won an Academy award for her score in Chocolat, and was nominated for The Cider House Rules and Emma, delivers her best original score in the last decade. Romanek presents the dystopian British countryside as beautiful yet bleak, which nicely compliments the mood and tone of the film. There is so much underlying detail in this movie that I feel inadequate reviewing it after only one screening.
I do have a couple nitpicks with the story. First of all, I don't understand why Kathy, Tommy, Ruth, or any of the other people who attended the school don't decide to make a run for it. They aren't afraid to challenge their situation but yet they fully accept their determined fate without much of a fight. I'm sure the novel probably presents an expanded explanation. Secondly, the third act turning point seemed rather obvious to me, but not the characters. It is hard for me to discuss it without spoiling the movie so I'll refrain.
The film is broken up into three parts, time periods as the children grow up into teenagers, and later, adults. Each one of these chapters could have been a film in itself. I felt myself wanting to be in this world longer. I'm wondering if there is a longer director's cut somewhere, although I'm not sure much was cut from these segments, as the edit seems very clean and calculated.
/Film Rating: 9 out of 10