The Morning Watch: Breaking Down 2022's Oscar-Nominated VFX, The Adam Project Bloopers & More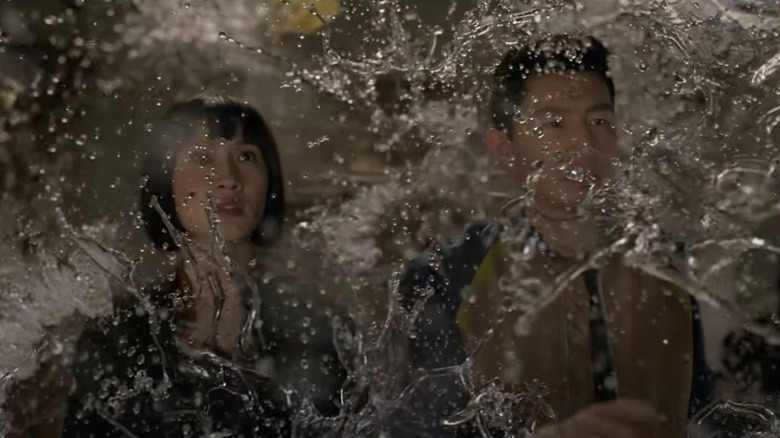 Marvel / Wired
(The Morning Watch is a recurring feature that highlights a handful of noteworthy videos from around the web. They could be video essays, fan-made productions, featurettes, short films, hilarious sketches, or just anything that has to do with our favorite movies and TV shows.)
In this edition, take a deep dive into the five Academy Award nominees for Best Visual Effects and find out what makes them each so special. Plus, Netflix has released some bloopers from their popular new sci-fi adventure, "The Adam Project." And finally, those stop-motion weirdo geniuses over at "Robot Chicken" have some really important news for Reylo fans everywhere that may make them rethink their "Star Wars" fandom shipping.
The movie magic of CGI
The five films nominated for the Best Visual Effects Academy Award — "Spider-Man: No Way Home," "'Free Guy," "'No Time to Die," "Shang-Chi: Legend of the Seven Rings," and "Dune — " are all wildly different films. But as VFX artist Kevin Baillie says, they all share the commonality of showing "technical artistry that is exceptional." In this video from Wired, Baillie looks at each of the nominees and provides behind-the-scenes looks at the process of creating VFX for some of this year's biggest blockbusters. The magnificent magic of "Shang-Chi," the action packed moments of "No Time to Die," the riveting web-slinging of "No Way Home," the groundbreaking marriage with practical effects of "Dune," and the uncanny video game inspired valley of "Free Guy" are all given their chance to shine.
Every Ryan Reynolds blooper is gold
The third-biggest original film launch in Netflix history, "The Adam Project" is the newest must-see film on the platform and another hit for both the streamer and star Ryan Reynolds. When you're dealing with a known on-set joker and hilarious talent like Reynolds, the bloopers are bound to be just as entertaining as anything that makes it into the final product. Perhaps even funnier is watching young actor Walker Scobell, who plays the younger version of Reynolds' character "Adam," do his best not to swear when he flubs a line because, as he notes, "this is PG-13, so I can't say bad words." Reynolds isn't alone, because co-stars Mark Ruffalo and Jennifer Garner also bring some delightful mess-ups, and they finally give all of us "13 Going on 30" fans a look at what the pair might look like all these years later.
Bad news, Reylo fans...
"So ...are we just making things up, now?" The best thing about the brains behind Adult Swim's "Robot Chicken" — that's Seth Green, Matthew Senreich, Douglas Goldstein, and Tom Root — is that the series never misses when it comes to poking fun at our geeky interests. In this particular stop-motion animated sketch, Yarael Poof, the four-armed, gaunt, long-necked Quermian of the Jedi High Council shows up to not only question what in the actual fresh hell was going on logic-wise in "Star Wars: Episode IX – The Rise of Skywalker," but to also encourage Rey to take a little deeper look at her familial line before getting into romantic cahoots with Kylo Ren.