Cassandra Peterson, AKA Elvira, Talks About Her Role In Rob Zombie's The Munsters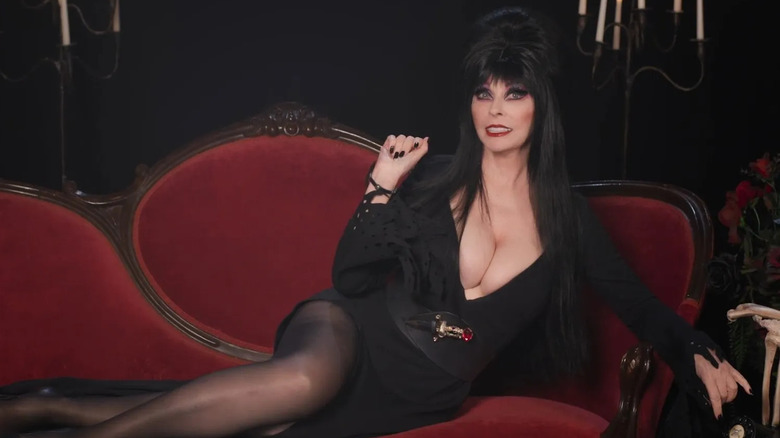 Shudder
I loved "The Munsters" as a kid, and I am absolutely dying to see the Rob Zombie big-screen reboot! Knowing that Cassandra Peterson, AKA Elvira, is going to be in it makes me even happier. The fun part of this, though, is that Peterson is going to be playing ... wait for it ... a normal person. No Elvira makeup in sight! Peterson spoke to Variety about the role, saying, "Here, I am playing this character that's so so different from what I normally do, I'm playing a super straight character." She explained, "Barbara is a normal woman, this real estate agent. It was exciting and terrifying, but it was really cool."
I mean, have you seen her without the Elvira makeup? Cassandra Peterson is stunning! I've done a show with her and I'm pretty convinced that she is an actual vampire, because knowing what her age is and seeing her incredibly young face in person makes me believe she is either undead or has made a pact with a nefarious being of some sort.
I mean, I'd totally buy a house from Elvira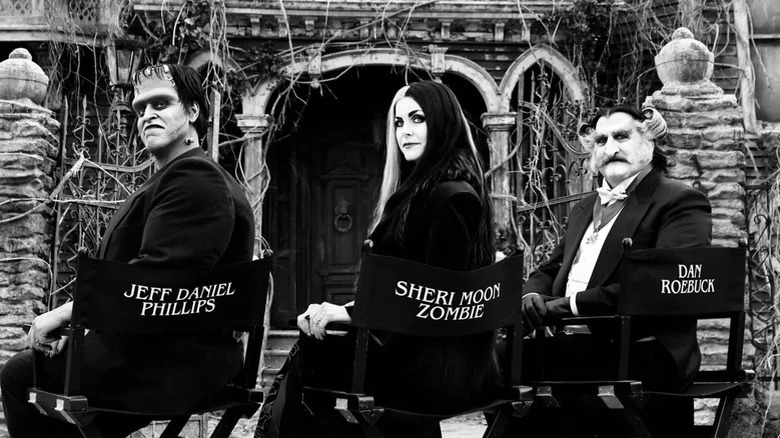 Universal Pictures
Director Rob Zombie recently posted a pic of Peterson in character on Instagram, saying:
ATTENTION CASTING NEWS! 💀Straight from the set of THE MUNSTERS is your first look at Barbara Carr, the #1 real estate agent in all of Mockingbird Heights. Barbara is played by none other the CASSANDRA PETERSON @therealelvira . Yes, the Mistress of the Dark has joined the cast of THE MUNSTERS.  Stay tuned for more exciting news to come. 
Seeing Peterson with a red wig in a business suit is jarring in the very best way. Not only is it super fun to see her like this, but I love the change in what we might expect from her, and from the film itself. By that, I mean "The Munsters" will be rated PG, which in and of itself is a departure for Rob Zombie. I'm so excited to see it! Not that I don't very much appreciate Zombie's films like "House of 1000 Corpses" and "The Devil's Rejects," even as a total 'fraidy cat, but I'm happy to know that this is going to be a tribute to the source material in more than one way. 
There is no release date for the film outside of 2022. The rest of the cast includes Jeff Daniel Phillips as Herman Munster, Sheri Moon Zombie as Lily Munster, Daniel Roebuck as Grandpa, Richard Brake as Dr. Henry Augustus Wolfgang, Catherine Schell as Zoya Krupp, Sylvester McCoy as Igor, and Jorge Garcia as Floop.