X Director Ti West Explains The Long Gaps Between His Films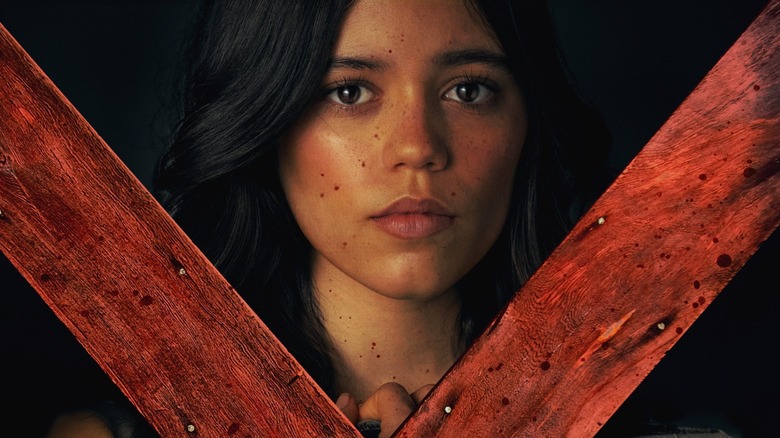 A24
Director Ti West's horror film "X" is getting a ton of buzz at the SXSW festival. Our own Jacob Hall chatted with West about the project shortly after he attended its premiere at the SXSW festival. "X" is West's first horror film in almost 10 years, and the director recently wrote about why it took so long in a newsletter for A24. He had a lot to say about the challenges of making the film, what it means to him, and the work he's been doing in the meantime that inspired this new film. 
West explains that he wrote "X" for fun, but didn't really expect it to get made. "It was a way for me to ruminate on some feelings I had about getting older, making films, and my lifelong love or horror cinema," he said. A24 was willing to make it happen, and it was obviously a good decision. West explained:
It has been almost 10 years since I made a horror film. There are no shortages of reasons why. Making any film is a strange, traumatic endeavor. It is prohibitively expensive — both financially and psychologically. The hours are absurd. The weather never cooperates. There are countless technical challenges that are so immense that even if all goes according to plan, the chance of success is still next to nothing. 

So why do it? Because transforming a story from your imagination all the way into a completed film is an experience unlike anything else in the world. I'm also convinced it induces some sort of amnesia so that you forget all the turmoil and sleepless nights, and want to do it all over again.
The craft of filmmaking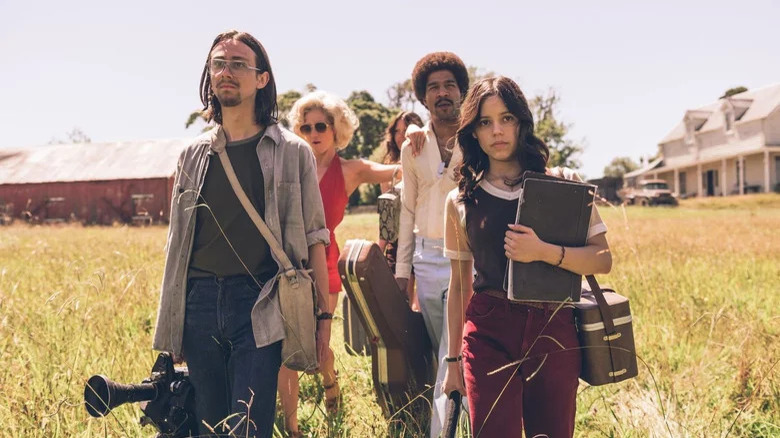 A24
That may all be true, but with a critics score on Rotten Tomatoes of 96 percent and an audience score of 75 percent, "X" has clearly been worth the struggle. This is the sort of score that makes it all worth it. West continued in the newsletter:
During my time off I revisited a lot of films that I love — particularly those from the 1970s. There was such a reverence for the art of cinema during that decade. Mainstream films respected and challenged their audience's appreciation for filmmaking, and independently-produced exploitation films catered unapologetically to titillating the subversive taste of the masses. My goal with 'X' was to hopefully somehow capture the best of both worlds. To make you think about the craft of filmmaking while still having a fun night out at the movies.
I love that. Real passion projects don't come around that often, so when inspiration strikes and connects with audiences like this, it's worth all the toil. 
"X" stars Mia Goth, Martin Henderson, Brittany Snow, Jenny Ortega, Scott Mescudi, Owen Campbell, and Stephen Ure. The film opens in theaters on March 18, 2022.